Ste-Sophie, December 4, 2018
Mailloux Racing Snocross race team kicked off his 9th season this past weekend, November 23-25, in Duluth, Minnesota, at the 27th Amsoil Duluth National, 1st round of the ISOC Amsoil Championship Snocross. Like every year, it's during the American Thanksgiving weekend that the ISOC circuit begins its season at Spirit Mountain in Duluth, Minnesota. With cold temperatures leading up to the race weekend, the crew were able to make enough snow, and create one of the longest track in Duluth, marked again by a downhill start.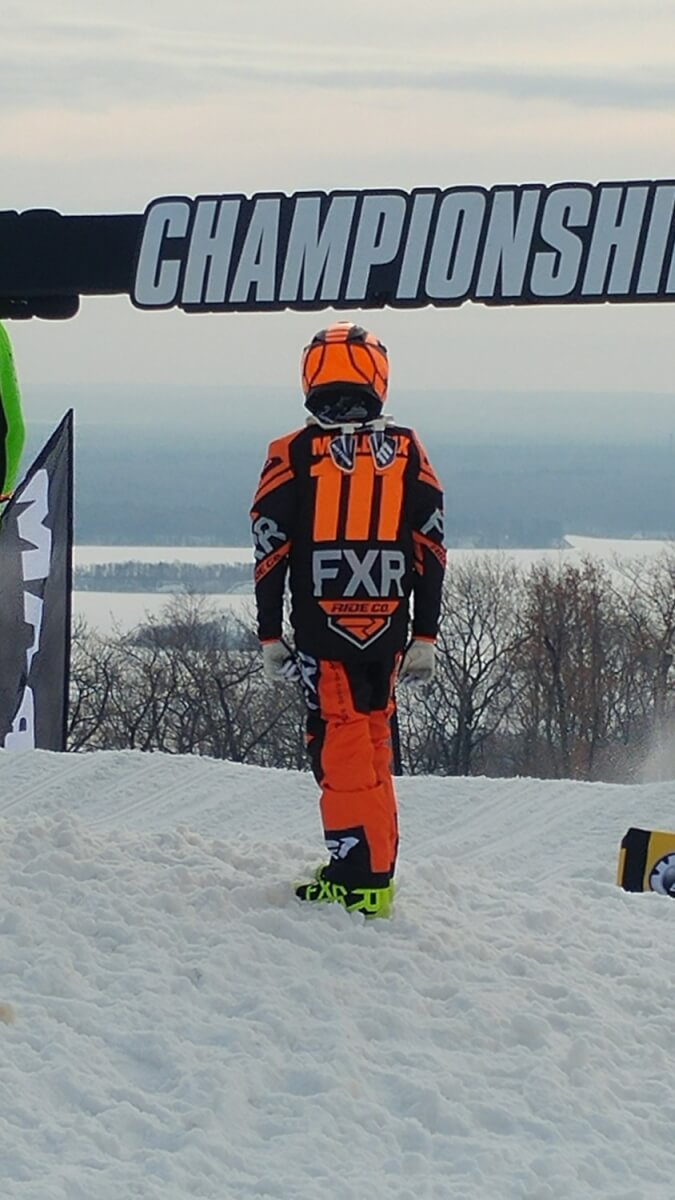 Now 14 years young, our Ski-Doo rider #111, Nathan Mailloux, moves up classes in ISOC, and now race with older riders. On Friday, he was in action in the Junior 14-15 and Junior 16-17 classes. Nathan placed 5th in his first qualifying round in Junior 14-15, and he finished 6th in his second round. These results are not enough to move him to the final, and Nathan as to go through the LCQ. He has a good race and gets his place in the final with the 5th place finish. Starting from the back row, Nathan makes his way through the field in the final, but is classified 12th at the finish line.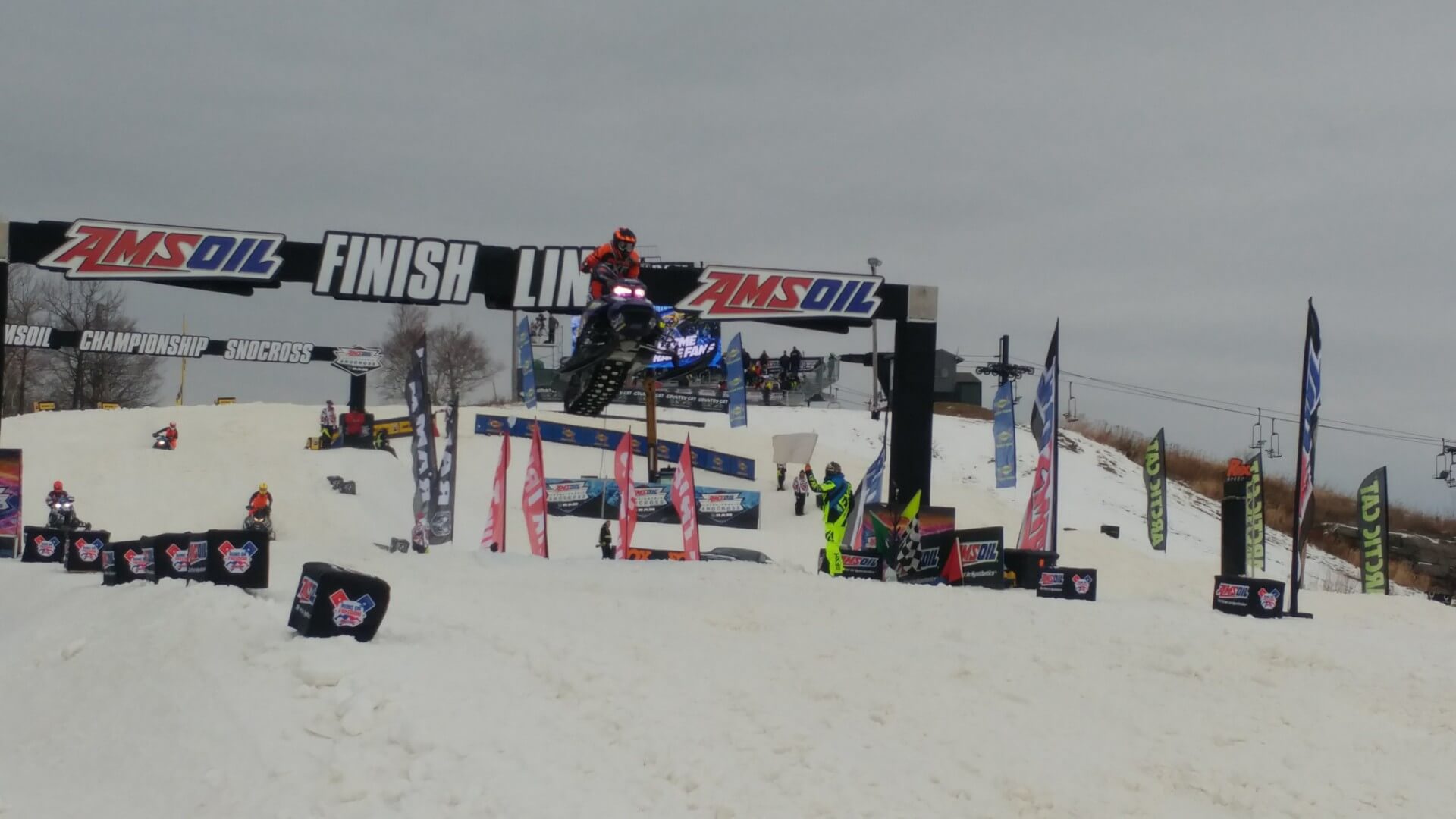 In the Junior 16-17 class, Nathan got the 4th place in his first qualifying round, follow by the 6th place in the second round. He is once again bounce to the LCQ in order to earn a spot in the final. Nathan raced well for the 5th place at the finish. Qualified for the final on the back row, Nathan didn't have his best race and ended up his raceday in 12th position.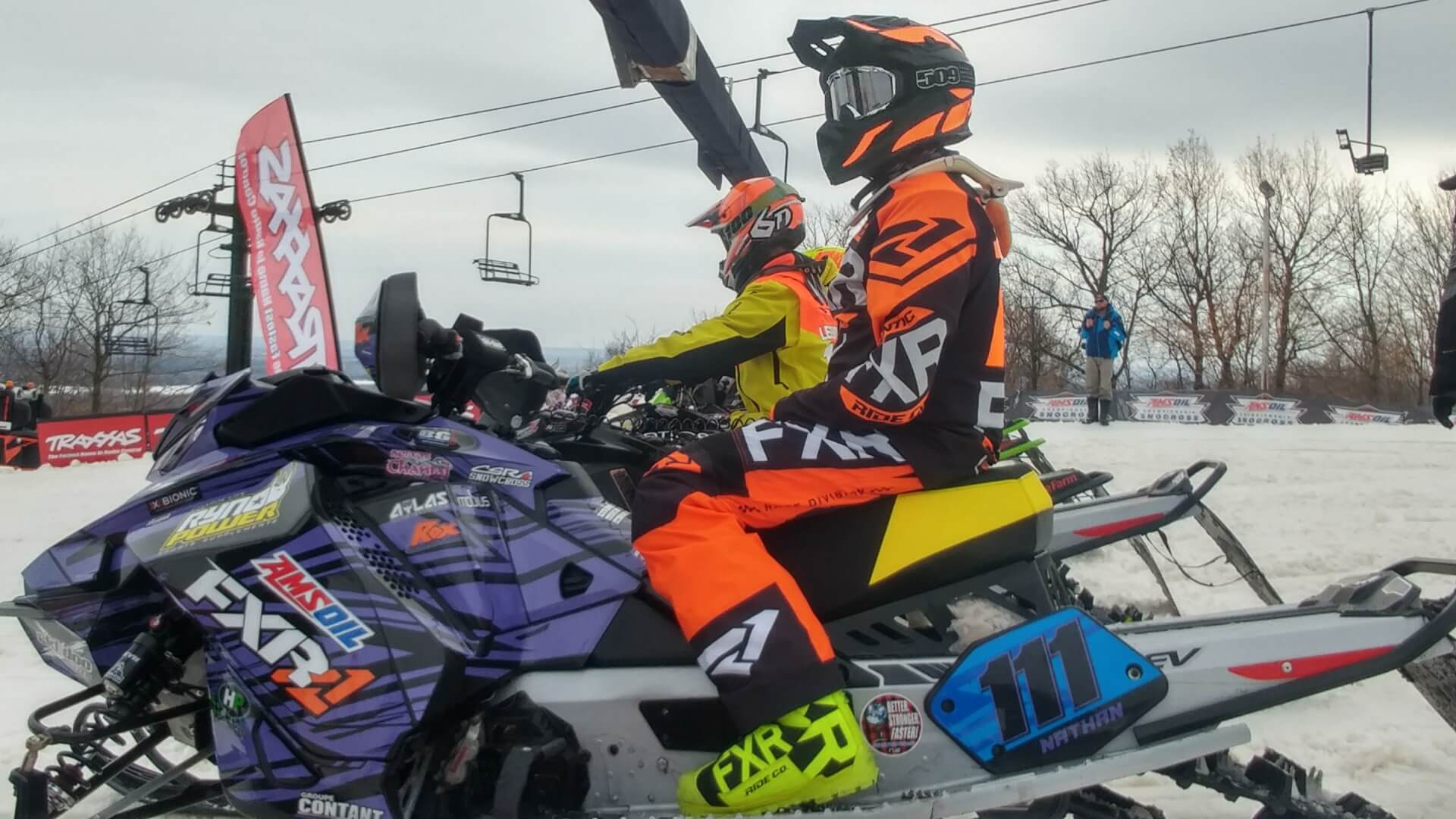 On Saturday, Nathan race in the Sport Lite class, with riders older than him. He placed 5th in the first round, and has a great race in round 2 for the 2nd place at the checkered flag. With almost 70 riders in the class, Nathan was able the qualify for the LCQ. Knowing he has to finish top 5 to move up to the final, Nathan gives it all in the race but has to settle for the 7th place. Unfortunately, Nathan's weekend is over cause he will not race in the final, but pleased with his first experience racing Sport Lite in ISOC.
Duluth Results
Friday Nathan Junior 14-15 : Rd1 : 5th Rd2 : 6th LCQ : 5th Final : 12th
Junior 16-17 : Rd1 : 4th Rd2 : 6th LCQ : 5th Final : 12th
Saturday Nathan Sport Lite : Rd1 : 5th Rd2 : 2nd LCQ : 7th Final : DNS
The next race for the Mailloux Racing team is scheduled for January 12-13, with the first round of the CSRA Canadian Snowcross Championship, which takes place in Sault-Ste-Marie, Ontario. Meanwhile, the team will train hard and get some practice in ahead of the next races.
CSRA www.snowcross.com ISOC snocross.com
Contact Martin Mailloux Email racingxr@hotmail.com
Instagram maillouxracing Twitter @maillouxracing