Shakopee, MN (January 28, 2019) – Back in the days of the old west, Deadwood, South Dakota, could be a rough, lawless place. While not as deadly these days, it can still be a rough place as Hentges Racing found out this past weekend. The Days of '76 Event Complex played host to the fourth stop on the snocross National tour, one that threw snowy weather and the challenge of altitude at the team.
Kody Kamm has been looking for breaks all season, but Deadwood didn't play in his favor. Friday started fast for Kamm, with the former Pro points champion landing the No. 1 qualifying spot for the final. Some bad breaks and racing that featured a lot of paint swapping didn't play into his favor. Kamm claimed a 10th place finish Friday and bettered his results with an 8th on Saturday.
"It was a rough weekend," Kamm said. "We had a lot of ups and downs. I felt great on the sled and we were fast, but small crashes in the finals both days set me back in the pack. It was tough to make up ground. Looking forward to Michigan so we can change these results!"
Things went better for Kamm's teammate Petter Narsa, but not by much. Narsa traded top qualifier honors with his teammate, earning the No. 1 spot for Saturday's final. Like his teammate, had a good machine, but fell victim to a challenging track, posting 9th and 7th place finishes on the weekend.
"I was top qualifier on Saturday then came out 5th on the start," said Narsa. "It was a tough track and I got passed by a couple riders. Looking forward to the next event and putting all the pieces together."
Next up for Hentges Racing is the Soaring Eagle Snocross National February 1-2 at Soaring Eagle Casino & Resort in Mt. Pleasant, Michigan. For more information on Hentges Racing visitwww.hentgesracing.com. Follow Hentges Racing on Facebook, Twitter, Instagram and YouTube.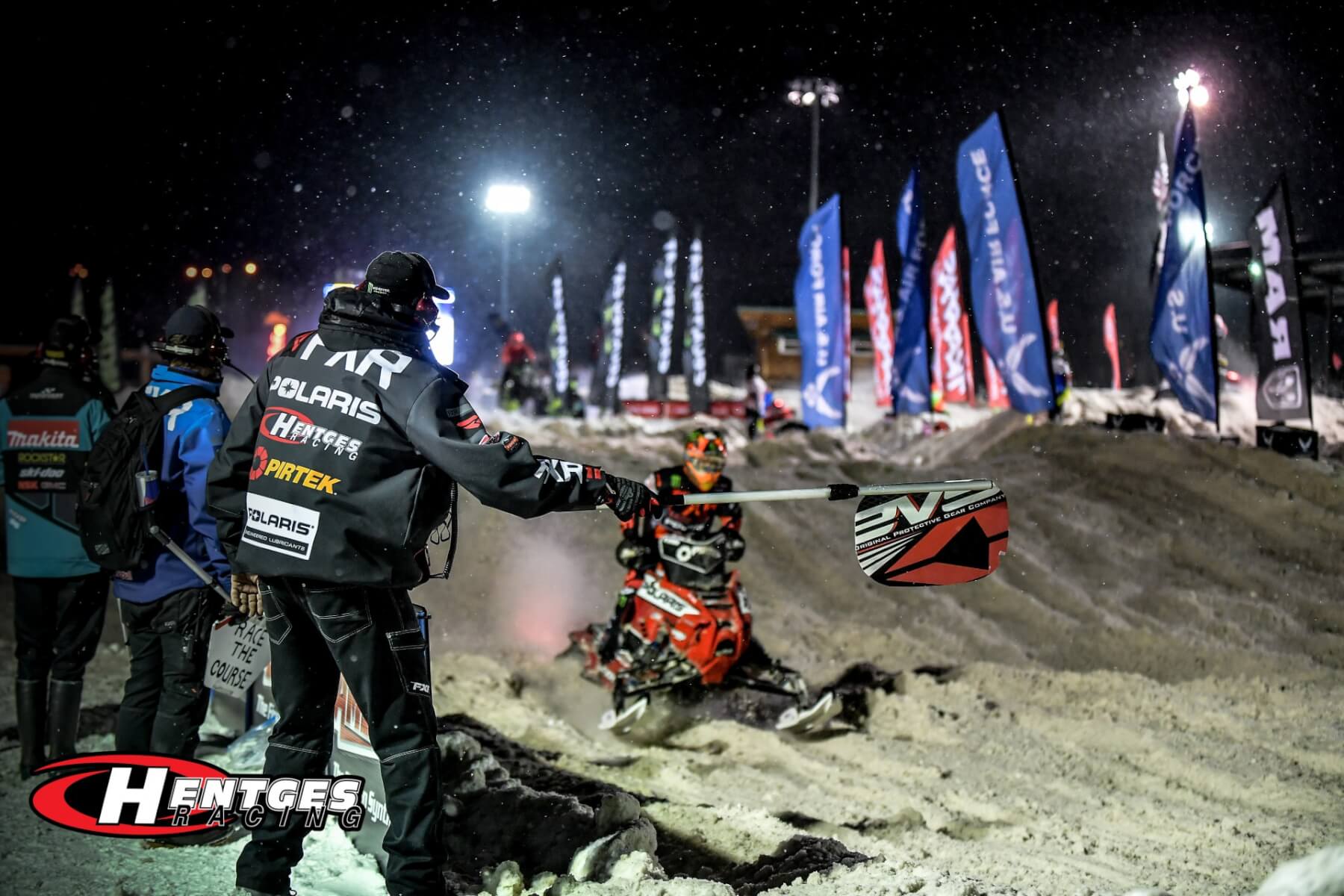 Photo by Crystal Wallem Photography
Team Partners: Polaris,Pirtek, FXR, Monster Energy,Polaris Engineered Lubricants, Woody's Traction Control, Walker Evans Shocks, Apple Ford Shakopee, Forterra Pipe & Precast, S.M. Hentges & Sons, Ergodyne, C&A Pro Skis, 139 Designs, Camso, NGK Spark Plugs, EVS,SLP
©2019 Hentges Racing | 15746 Jocko Ct, Shakopee MN 55379