Fertile, MN (February 11, 2019) – The Winnipeg to St. Paul I-500 is a legendary race in the world of snowmobiling. It was perhaps the first big money, big exposure race to enter the sport. It captured the essence of snowmobiling – traveling cross-country in the dead of winter, a task no other vehicle on earth was equipped to handle. This year's famed 500 took place February 9-10, around the Northern Minnesota towns of Goodridge and Grygla, where volunteers from the local snowmobile club and community took it upon themselves to make sure the 500 got its due in 2019. The two-day race featured a loop format, with a 250-mile run and multiple fuel stops each day, and a home base of Goodridge. The course was made up of the terrain that has defined the race including woods, river, ditch and fields.
With one I-500 win already to his credit, Zach Herfindahl has shown he's the rider to beat on the cross-country circuit this season. He wasted no time, taking the lead on the time charts the first day and holding through the second day, earning the Pro Factory 600 win by a full two minutes ahead of second place. But it wasn't necessarily smooth sailing for Herfindahl, a blown belt slowed him down on Day 1 and breaking trail as the lead rider cut his pace on Day 2.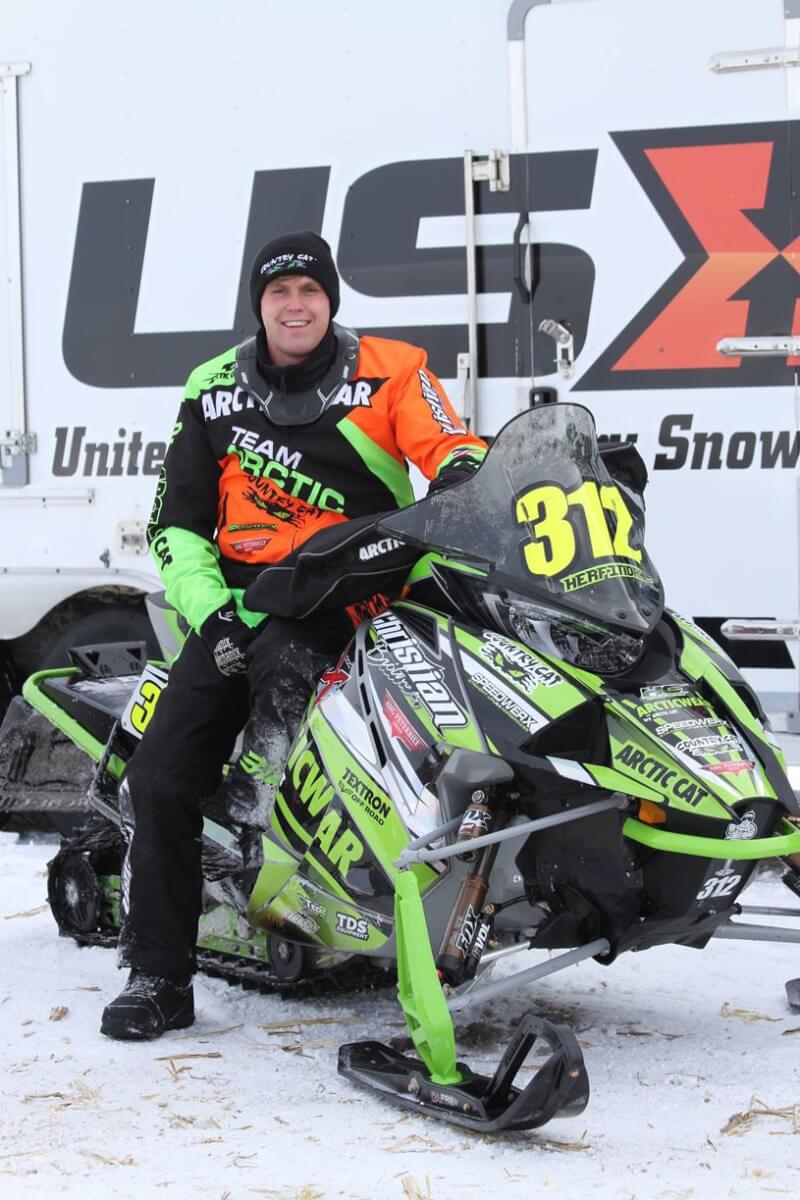 "The Goodridge/Grygla 500 went great for the team," said Herfindahl. "To come in with a 28-second lead after blowing a belt the first day, then having to break trail on the second day, seeing the gap close between us and second place but still taking the win was a great feeling. The team worked hard and gave me a great sled both days."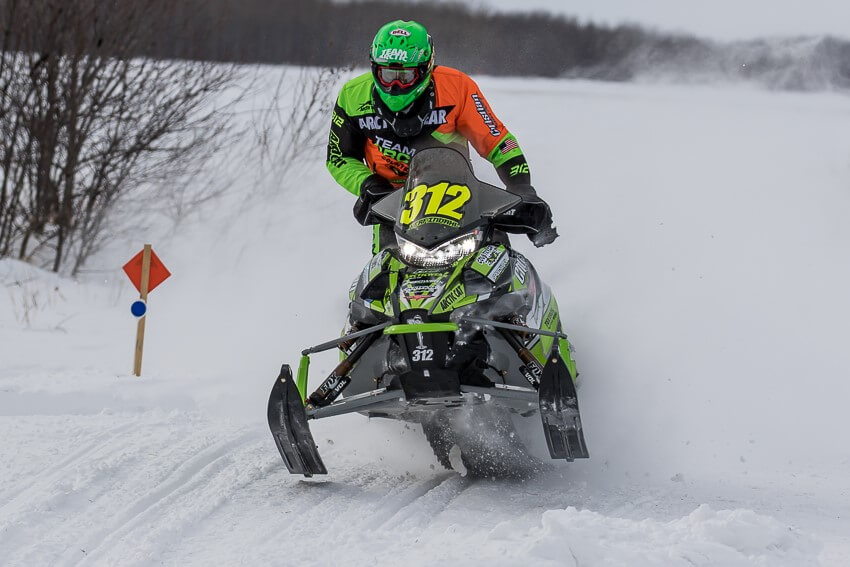 For David Brown, Christian Brothers Racing's Semi-Pro rider, the race was a little more of an adventure. Brown rode as high as 4th in Semi-Pro Factory 600 before finishing in 5th place, and with a double entry in Pro Factory 600 was able to finish 10th in the top class.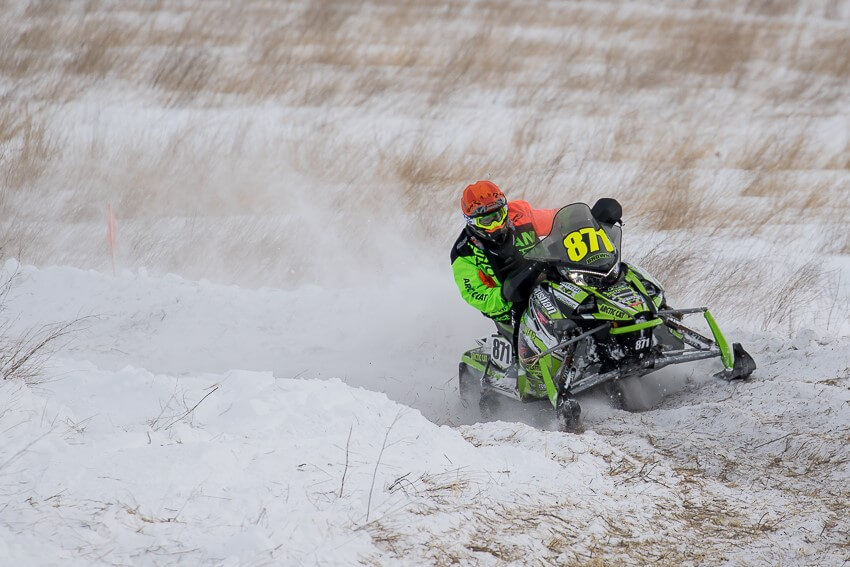 "I got a slow gas pump at one of the fuel stops the first day and four or five sleds that came in after me left before me," said Brown. "Then I came off the sled twice trying to make up time, but was still in a good spot at the end of the first day. The second day I was passing a lot of sleds and making up ground when I blew a corner in some snow dust just before the fuel stop. I got tangled in a chain link fence and probably lost five minutes getting my sled out. Overall it was a great race and our team is the best when it comes to preparing sleds for events like this, and they did an awesome job!"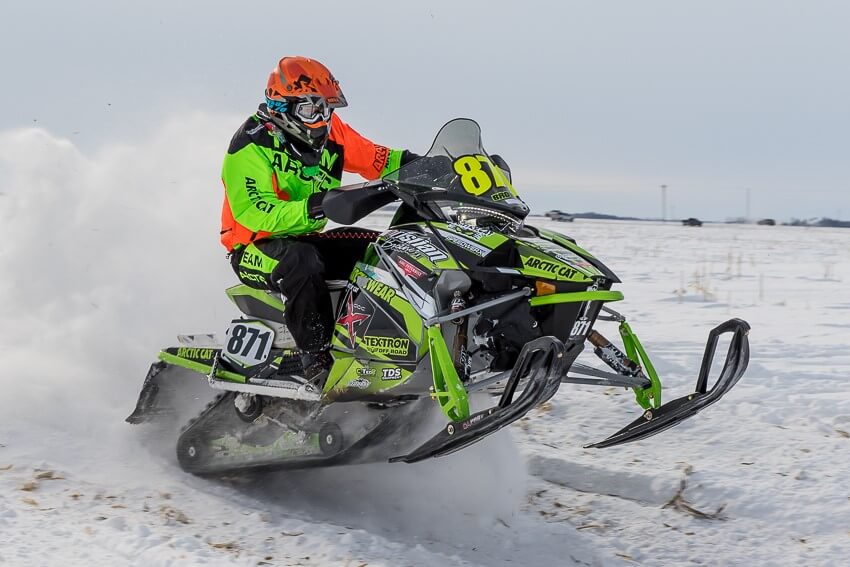 Next up for Christian Brothers Racing cross-country riders is the Seven Clans Warroad 100 February 23-24 in Warroad, Minnesota. For more information on Christian Brothers Racing visit www.christianbrosracing.com. Follow Christian Brothers Racing on Facebook, YouTube, Twitter and Instagram.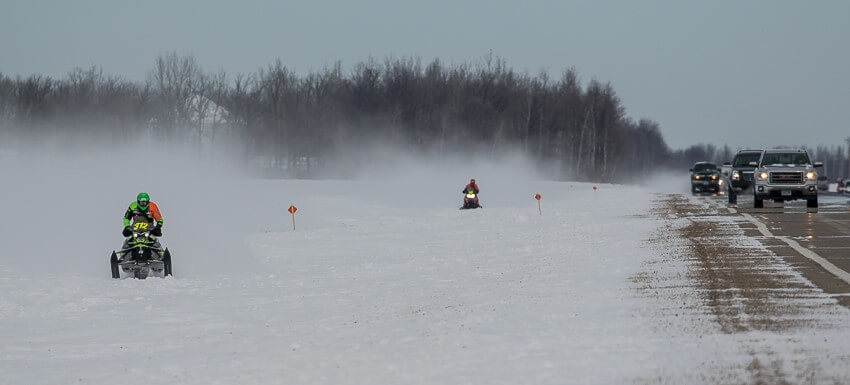 Action Photos Credit : Aaron Kennedy
Sponsors: Team Arctic, DocX, Textron Off Road, Country Cat, AMG Peterbilt Group, TDS Equipment, StudBoy, Speedwerx, FOX Racing Shox, 100%, Bell, Rox SpeedFX, C&A Pro, C-Tec2 Synthetic Oil, CAMSO, Mitsubishi, 139 Designs, Hayes, TekVest, Gama Aviation, LEATT, Minnesota United Snowmobilers Association