Shakopee, MN (February 25, 2019) – Rounds 11-12 on the snocross National tour took place this past weekend, February 22-23, in Salamanca, New York, marking a brief Eastern swing for the Hentges Racing team. Wins have been up for grabs on the tour so far, and despite sitting in second place in Pro points, anything other than heat wins have eluded Kody Kamm. That is, until Friday night in New York. Kamm went 4-2 in heats claiming a front row starting position. On green, he attacked the track like no other rider in the class, posting lap times nearly a second faster than the rest of the field. On a huge track that featured a triple and some other highly technical sections, Kamm shined, taking his first win of the season. He came back Saturday and swept his heats, but a repeat performance in the final eluded him.
"New York is always a great event for me," said Kamm. "It doesn't get any better than Friday night, taking the holeshot and leading flag to flag, then finishing with a 10-second lead. Saturday went great until the final, I had a crash, then I was a lap down and had to let the leader by and he bumped me off the track."
The weekend meant Kamm has put clear separation between the rest of the field and his second place spot in points, while keeping pace with the points leader. Kamm continued:
"Bottom line now is I know what I need to do to finish the season strong and go after the championship."
Petter Narsa narrowly missed claiming a step on the podium Saturday night. Narsa nearly matched his teammates heat sweep, finishing 1-2, then took a 4th place finish in the final after running part of the race in a podium position. He finished 6th Friday night and posted 5-2 finishes in heats.
"This weekend was definitely a step in the right direction for me," said Narsa. I had good qualifying all weekend. I had a bad start in the final Friday night and had to work my way up to 6th. Then I recovered from a bad first lap Saturday and was running in 3rd place for a while but made a small mistake and lost a spot. Looking forward to putting all the pieces together at the next event and getting on the podium again."
Next up for Hentges Racing is the Theisen's Snocross National March 8-9 in Dubuque, Iowa. For more information on Hentges Racing visit www.hentgesracing.com. Follow Hentges Racing on Facebook, Twitter, Instagram and YouTube.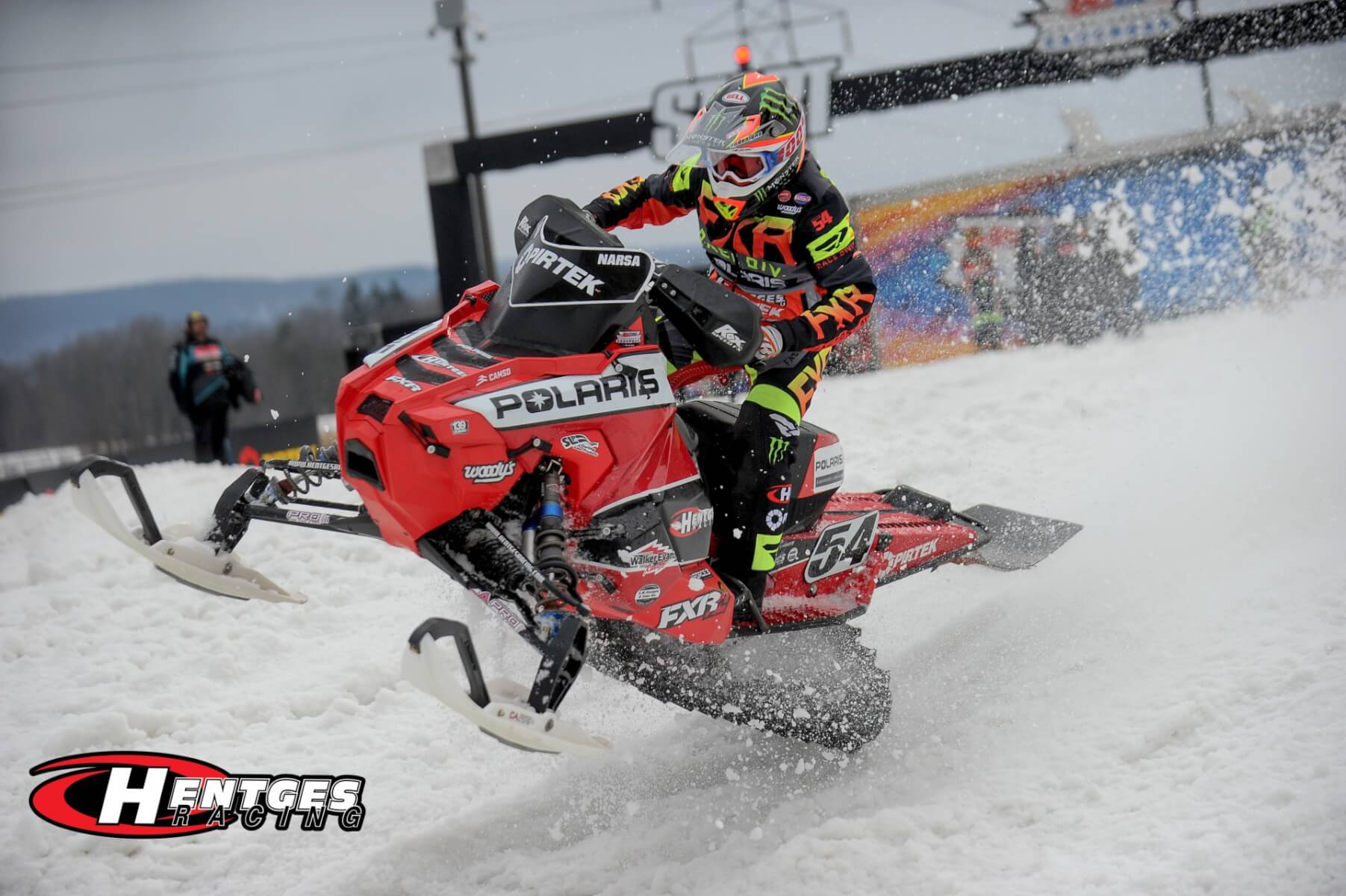 Photo by Crystal Wallem Photography
Team Partners: Polaris,Pirtek, FXR, Monster Energy,Polaris Engineered Lubricants, Woody's Traction Control, Walker Evans Shocks, Apple Ford Shakopee, Forterra Pipe & Precast, S.M. Hentges & Sons, Ergodyne, C&A Pro Skis, 139 Designs, Camso, NGK Spark Plugs, EVS,SLP
©2019 Hentges Racing | 15746 Jocko Ct, Shakopee MN 55379