Fertile, MN (February 24, 2019) – Christian Brothers Racing traveled to Salamanca, New York, this past February 21-22 to compete in the Eastern swing of the snocross National tour. The event featured a track with a huge triple jump and technical, divided sections of track. Line choice was critical and played in the hands of the veteran team of riders on the Christian Brothers Racing team.
Headed into the event, Logan Christian boasted the highest finishing percentage at New York of any Pro rider on the snocross National tour. Christian likes the Eastern event, as evidenced by his success there. He continued his string of top finishes, taking a 3rd place podium finish Friday night. Saturday night he finished 2-4 in heats and took a solid 7th place finish.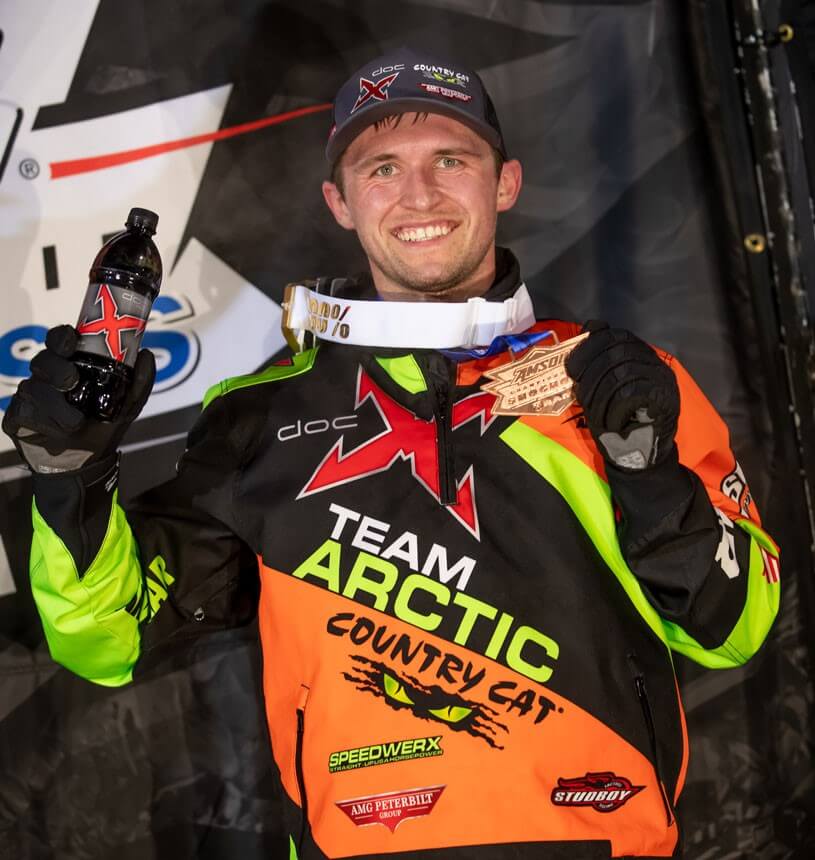 "Getting on the box with a 3rd place finish Friday night was a great way to start our weekend," Christian said. "Saturday we came back ready to improve on Friday's results, but we struggled with starts. We made a little improvement but not enough, and ran out of time. We'll get it dialed in, then we head to Iowa where we are looking to get back on the podium!"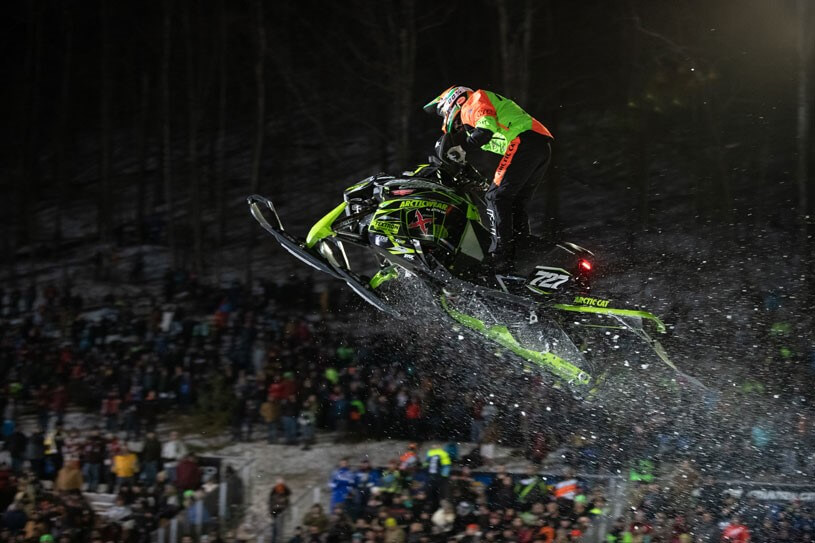 New York was full of positive for Pro Lite rider Jacob Yurk. While he didn't score a podium finish like his teammate, he scored a pile of points by going 1-2 in heats on Friday and winning another heat on Saturday. His best result was a 7th on Friday, while bad luck reared its head for him on Saturday.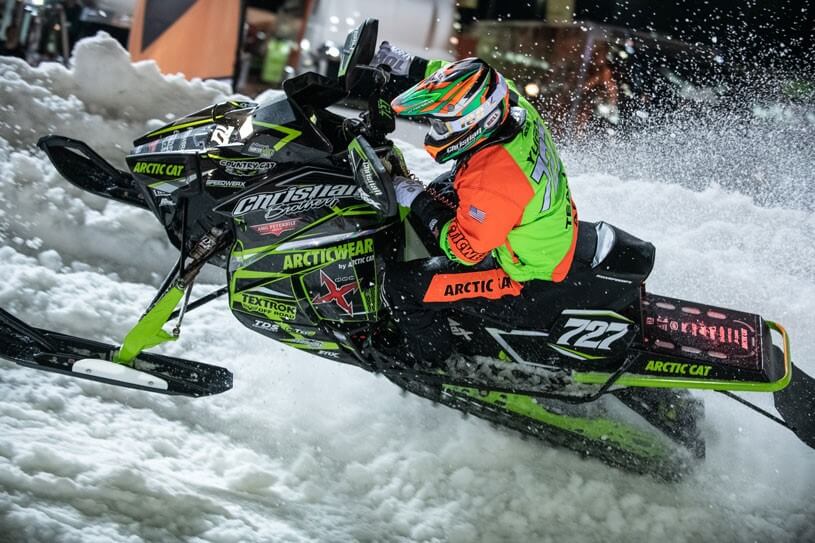 "We made lots of progress in New York," Yurk said. "We showed we had the speed to win heat races, but I made a few mistakes in the main events that cost us results. It was a great weekend and our eyes are still set on the podium headed into the last two weekends of the season."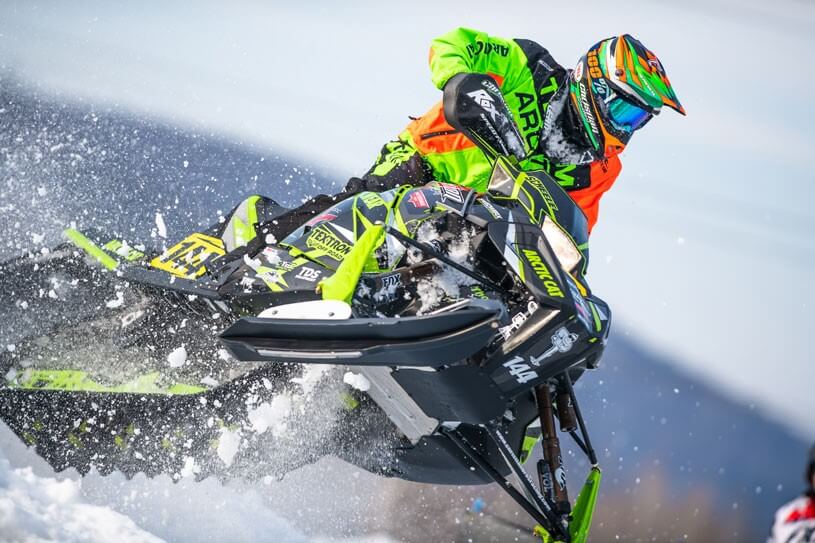 Young rider Anson Scheele has been a force in the Sport class this season. However, Sport has a ton of depth and, because of this, is an unforgiving class. Scheele struggled mightily on Friday and did not qualify for the final, but came back Saturday with a vengeance, winning one heat and finishing 3rd in the other, he brought that momentum into the final with a commanding lead until with just two laps to go he crashed while coming through lap traffic and had to settle for a 14th place finish.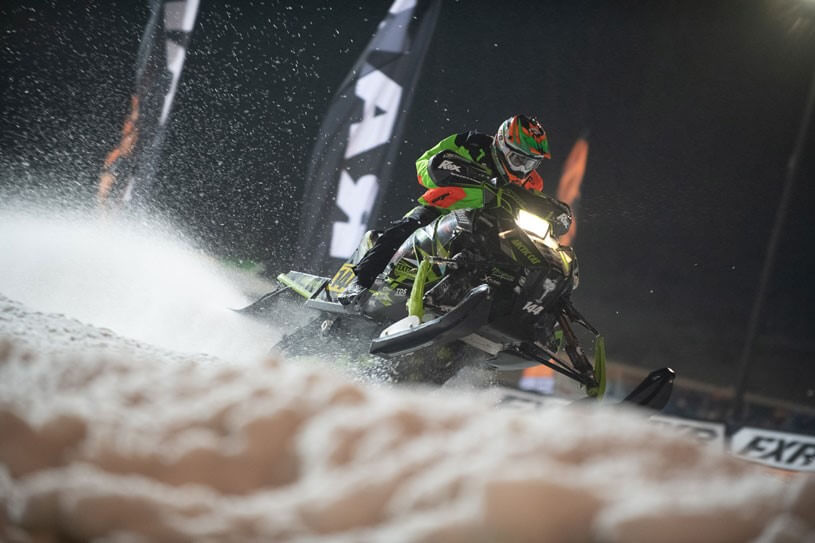 Christian Brothers Racing gave away a CBR Team Jacket on Friday and Saturday to two lucky youths. Winners were drawn randomly from the Arctic Cat ZR 200 snowmobile entries. In addition to the jackets at every event, race fans also have the chance to enter to win an Arctic Cat ZR 200 snowmobile. The giveaway is open to fans 12 years old and younger and they must be signed up by a legal parent or guardian. Only one entry will be allowed for each eligible fan per event. The winner will be drawn Saturday, March 16, 2019 at the ACS Lake Geneva Grand Finale in Lake Geneva, Wisconsin and need not be present to win.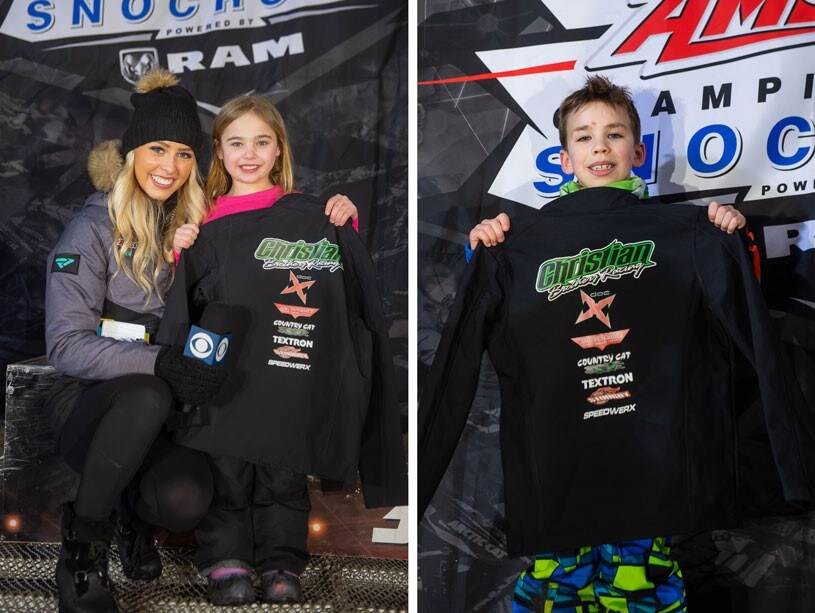 Next up for Christian Brothers Racing is the Theisen's Snocross National March 8-9 in Dubuque, Iowa. For more information on Christian Brothers Racing visit www.christianbrosracing.com. Follow Christian Brothers Racing on Facebook, Twitter, Instagram and YouTube.
Photo Credit : Lissa Marsolek
Sponsors: Team Arctic, DocX, Textron Off Road, Country Cat, AMG Peterbilt Group, TDS Equipment, StudBoy, Speedwerx, FOX Racing Shox, 100%, Bell, Rox SpeedFX, C&A Pro, C-Tec2 Synthetic Oil, CAMSO, Mitsubishi, 139 Designs, Hayes, TekVest, Gama Aviation, LEATT, Minnesota United Snowmobilers Association