For Immediate Release
Finley, ND (March 21, 2019) – Fresh off his first career Sport class podium, Evan Christian was looking to match or improve upon his performance as the national snocross tour made it's final stop of the season in Lake Geneva, Wisconsin.
Christian qualified for the main event on both days of competition, finishing seventh and thirteenth. Although it was not the weekend he was hoping for, he did manage to secure 12th place overall in the championship after a slow start in the new class.
"It was definitely a learning year," said Christian. We started off a little slow but made some gains and have a good starting point for next year. We'll just keep pushing on and we'll do better next year. We'll be looking for a championship and maybe put cans on the sled and move up again the year after that."
Geneva was not kind to rookie Pro Lite racer Jay Lura. Jay had been making big gains during the last half of the season but was unable to qualify for his main events over the weekend.
CBS Sports Television Coverage
Round #16 Grand Finale April 14, 2019 @ 1:00PM
Round #17 Grand Finale April 21, 2019 @ 12:00PM
RACE RESULTS
Rd 15 Rd 16 Season
Sport
Evan Christian 7 13 12
Pro Lite
Jay Lura DNQ DNQ 20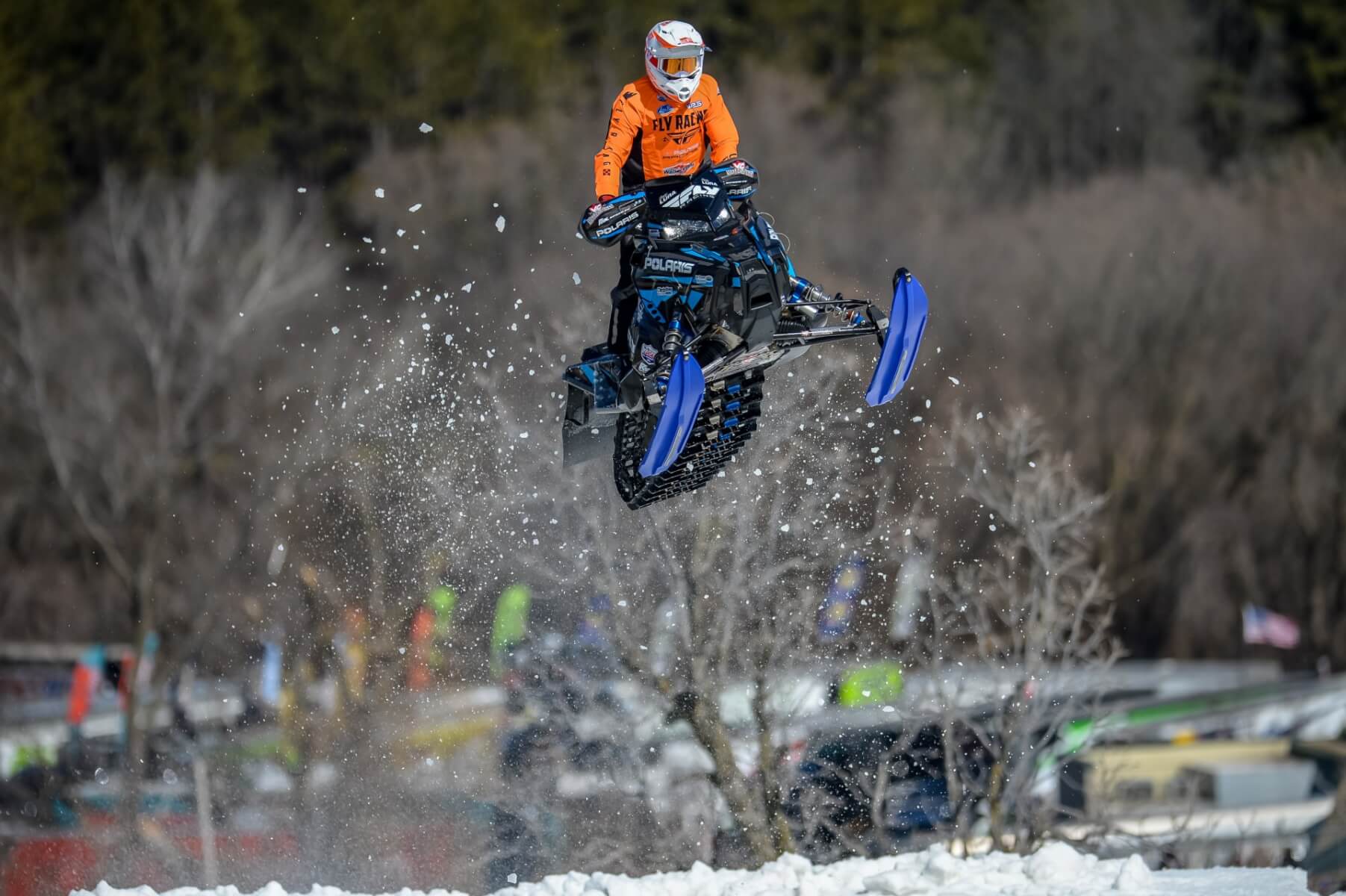 Jay Lura airs it out over the top of the massive uphill ski slope at the Grand Geneva.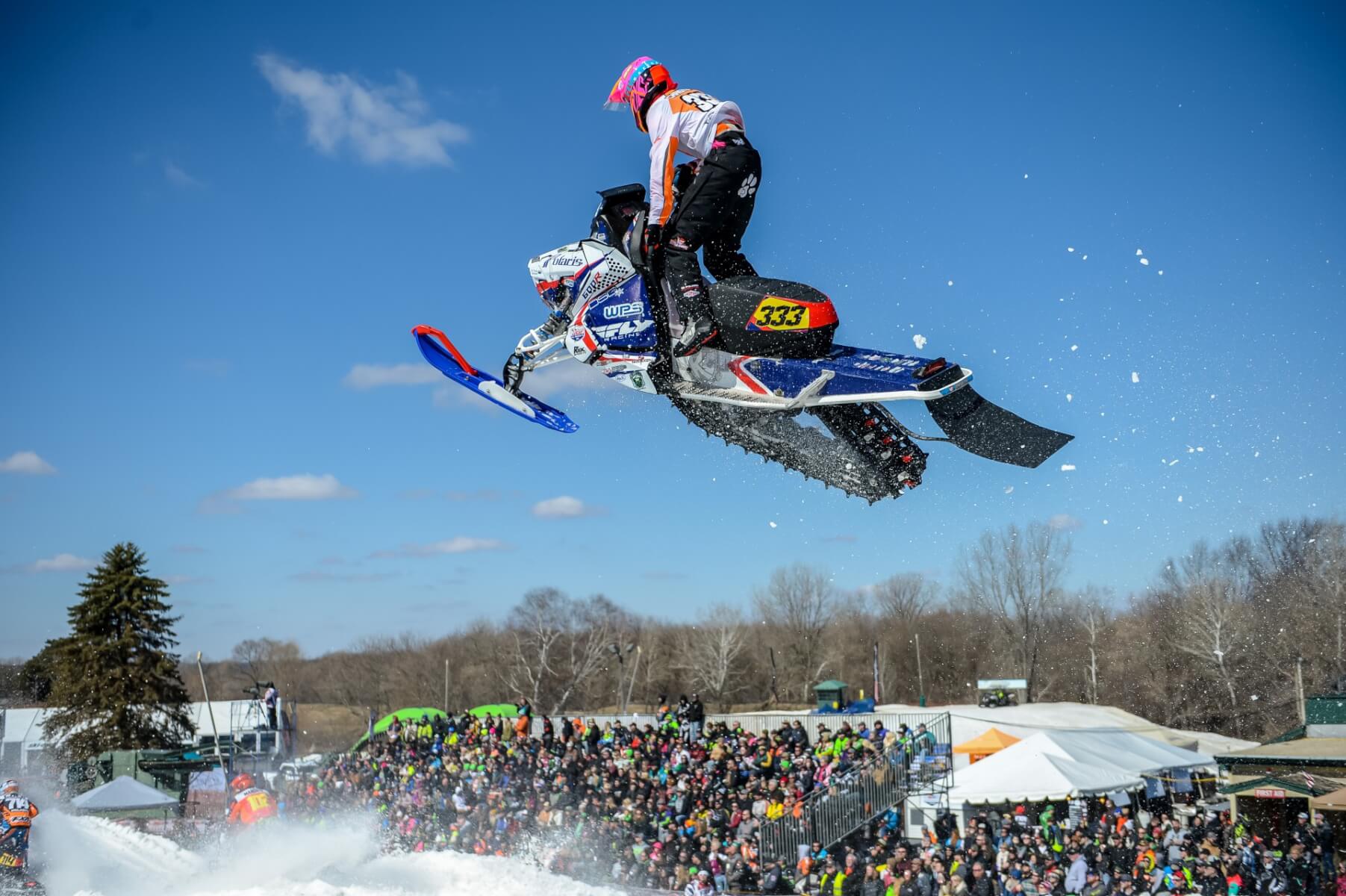 Evan sails over the finish line to close out the 2019 season in front of a sun-drenched, St. Patrick's Day crowd.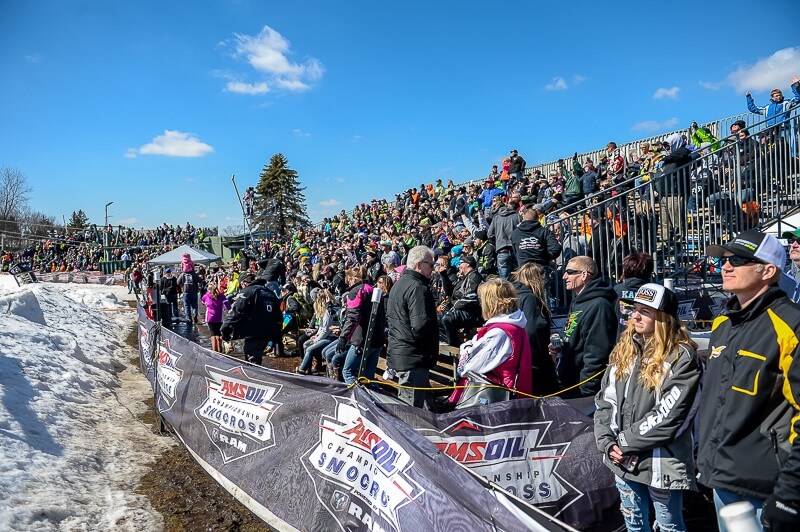 Team Sponsors: Polaris Racing, Western Power Sports, Fly Racing, Triple 9 Optics, Finley Motors, Finley Motorsports, Christian Bros, Ford, Stutsman Harley-Davidson, Lucas Oil, Walker Evans Racing, Stud Boy, Rox Speed F/X, 139 Designs, Divas Snow Gear, Motion Pro, C&A Pro Skis