Fertile, MN (April 12, 2019) – In a departure from the normal ditch, woods and ice format Christian Brothers Racing cross-country riders normally see, the final event on their calendar was held on the slopes of Andes Tower Hills ski area in Alexandria, Minnesota, April 5-6. Joining the team for the weekend was Pro snocross rider Logan Christian.
Zach Herfindahl proved once again in 2019 that he is the rider to beat in cross-country snowmobile racing, walking away from Alexandria with both the Pro Factory 600 and Pro Open points championships. At Alexandria, he took a 2nd place finish in Pro Factory 600 and only a mechanical issue kept him off the podium in Pro Open. In addition, he walked away with a $500 cash prize after finishing second in Friday Night's shootout event.
"It was a great season for the team," said Herfindahl. Every championship we win feels better and better."
"The ski hill race in Alexandria was a lot of fun and the conditions were excellent," he continued. "I was running in 3rd place in Pro Open before I had some issues that dropped me back. I got a bad start in the Pro Factory 600 final but I fought through the pack up to 2nd place. Overall a great weekend and a great finish for the team."
"Getting a win at a cross-country race on my snocross sled Friday night was a lot of fun," Christian said. "Then getting podium finishes in both classes – it's the best cross-country weekend I've had so far. It was a lot of fun!"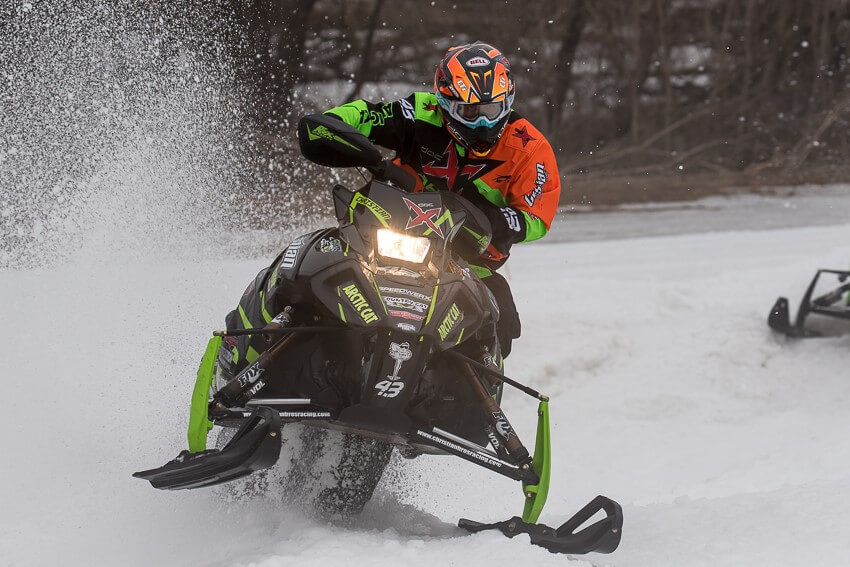 While David Brown has raced in the Pro classes all season, his focus is on Semi-Pro Factory 600. Brown left the final event with a second place finish in the final points standings, just 20-points back from the leader. A small margin in cross-country racing. Brown also walked away from Alexandria with the win in Semi-Pro Factory 600, a perfect cap to his first season on the Christian Brothers Racing cross-country team.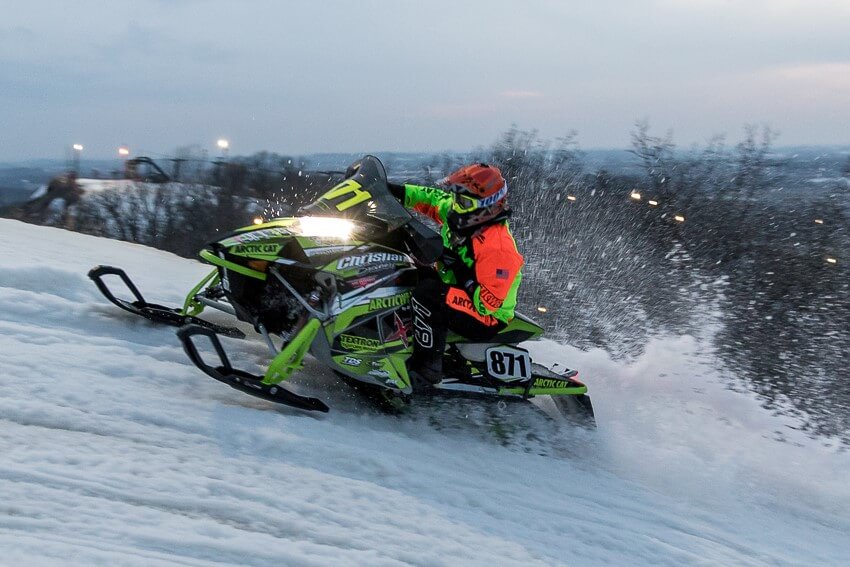 "I had a great start in Semi-Pro and led from start to finish," Brown said. "Same thing in Pro Open, I got a great start and was leading until my gas cap came off and I was getting splashed in the face with gas, which, needless to say, made it tough to see! I ended up hitting a bump I never saw and came off the sled. My start luck didn't carry to the Pro Factory 600 race, I got a bad start and had to try and work through the pack. It was a really great weekend and I think the whole team had a ton of fun!"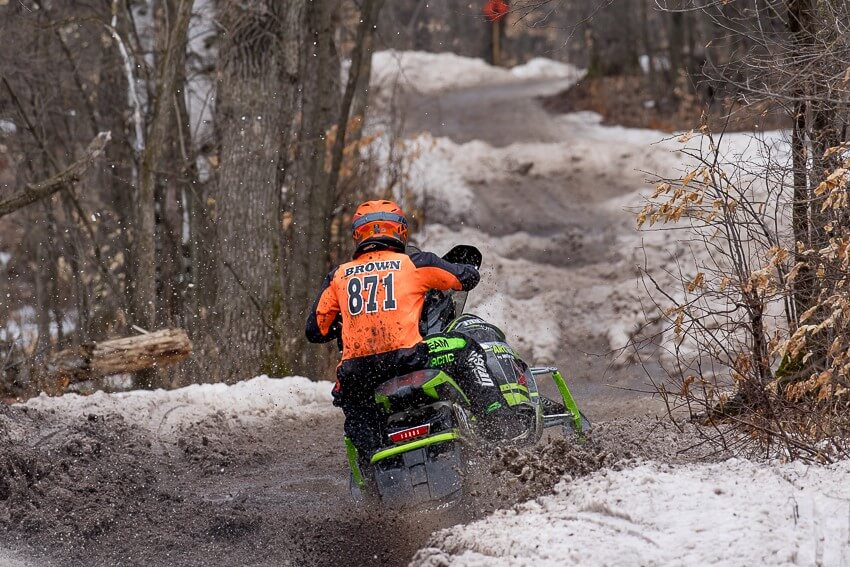 For more information on Christian Brothers Racing visit www.christianbrosracing.com. Follow Christian Brothers Racing on Facebook, YouTube, Twitter and Instagram.
Catch up on race re-caps by going to the Christian Brothers Racing Youtube channel. Click on the link below for the recaps for the last two races of the 2018-2019 season.
USXC Alexandria
https://youtu.be/1YjBnwOAric
Snocross Lake Geneva
https://youtu.be/CAdS5s5LG_g
Photo Credit : Aaron Kennedy
Video Credit : Casey Hultgren