Long-time Ski-Doo snocross star Tim Tremblay announced today that he's officially retiring from snowmobile racing. Tremblay has been a fixture on the ISOC starting line and podium for ten years with two of the highest profile teams, Warnert Racing and Scheuring Speed Sports.
Tim leaves the sport having collected 17 wins and 90 podiums in national snocross competition and three overall points championships over the course of his career.
"The last 2 seasons have been hard on my body and I feel now is a good time for me to retire. I'm happy to leave the sport in good health to spend more time with my two kids and beautiful wife at home writing our next chapter. I accomplished more than I thought in this sport with a very late start (20 years old). I had a lot of success in this sport and worked really hard to make it happen," said Tremblay. "I also had great people in my corner to help me achieving my goals. Thanks to my family who let me travel around the world without asking anything back and letting me live my dream. Thanks to BRP for believing in me since Day 1, and the two teams I worked with: Warnert Racing and Scheuring Speed Sports. I met a lot of amazing people throughout my career and I feel blessed I could realize my dreams and be a professional racer as a job," he added.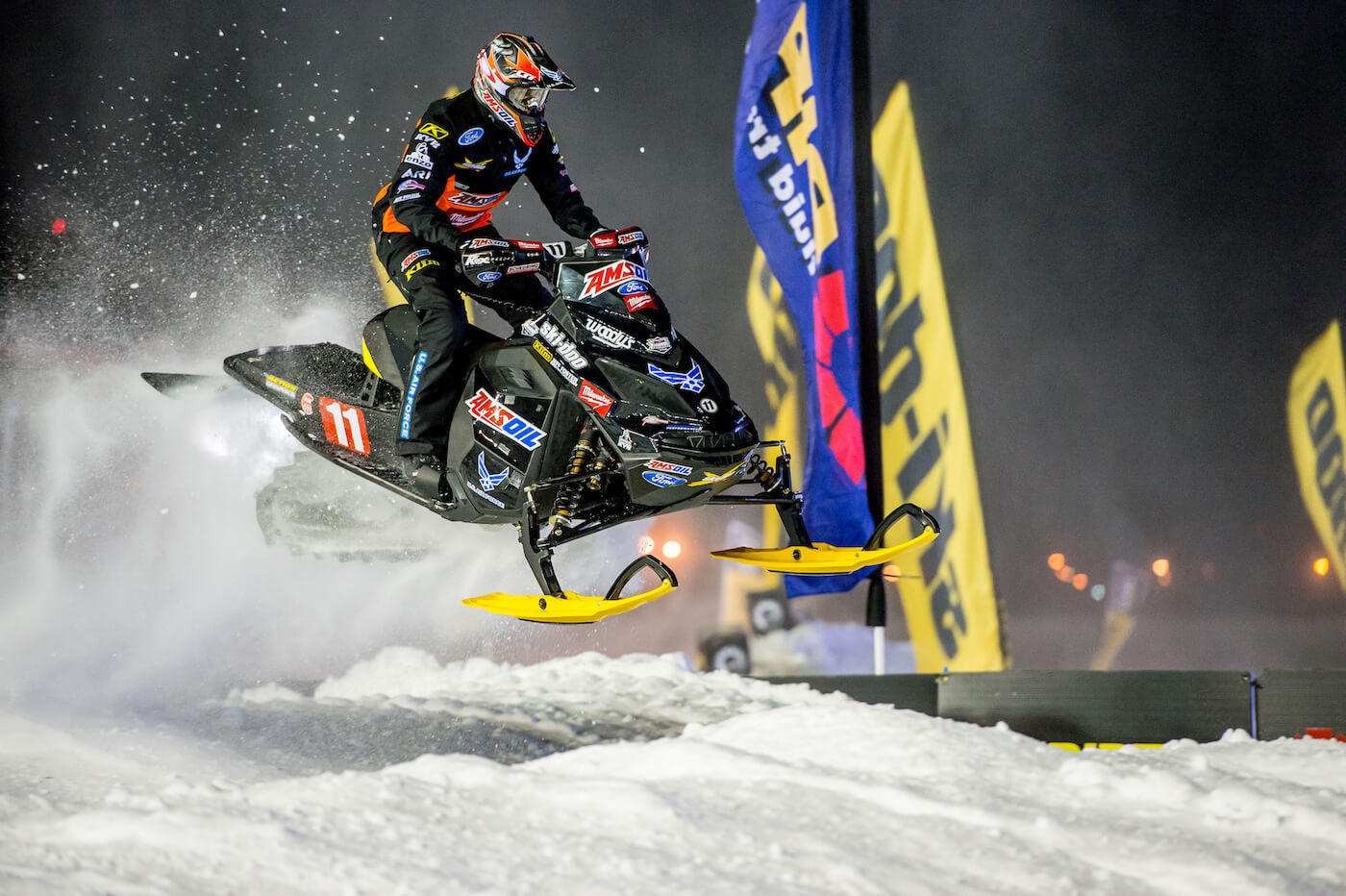 With the size and strength to manhandle a sled, complimented by the finesse and focus he learned from motocross, Tremblay was always in the fight for wins and podiums. A competitor who was always considered a threat from any starting position, Tremblay has always raced right up to the checkered flag, making more last lap passes for position than anyone can recount. It was that determination and professionalism he will be most remembered for.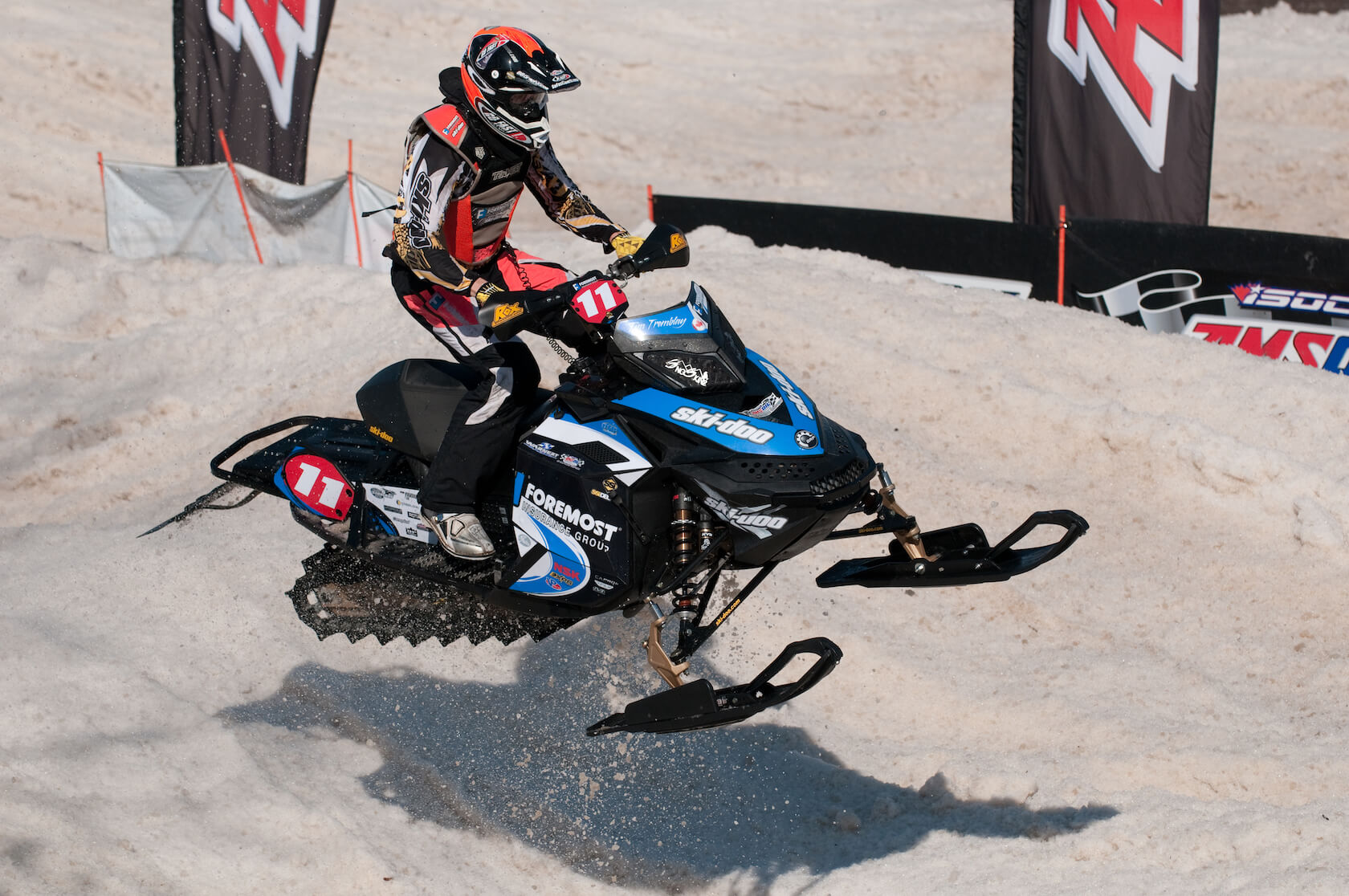 Tremblay has been racing at the highest levels in the sport since 2008 when he signed with Ski-Doo snowmobiles after only four races in the smaller Quebec based SCM circuit. He didn't set his sights on being a snocross star, it just kind of worked out that way when he was chasing a motocross dream where the off-season training was long and expensive, having to move to Florida for months. So, he and his father thought snocross would be a good alternative, and that's when he was "discovered."
"Marcel Imbeault called me and said, 'Get to the Valcourt Grand Prix a couple days early, we need to sign a new racer – he's going be a star,'" stated Steve Cowing, Ski-Doo Race Manager at the time. "So after only hearing about him two weeks prior, then meeting him and his father in Valcourt where you could sense the purpose and dedication they had – we took a leap and signed him to a contract that seemed out of proportion. But we've never looked back or had any regrets. Tim has been a class act all the way, and race fans will miss him" added Cowing.
"Tim's determination and drive are what always stood out for me. On the track, his never quit attitude would show in the latter stages of the race. He was a threat every time he lined up," said Sebastien Thibault, Ski-Doo Race Manager. "He will be missed on the race weekends by his fans and friends he has amassed over the 10 years on the National ISOC Circuit. He can rest assured he retired as one of the toughest and most competitive riders to ever race a sled."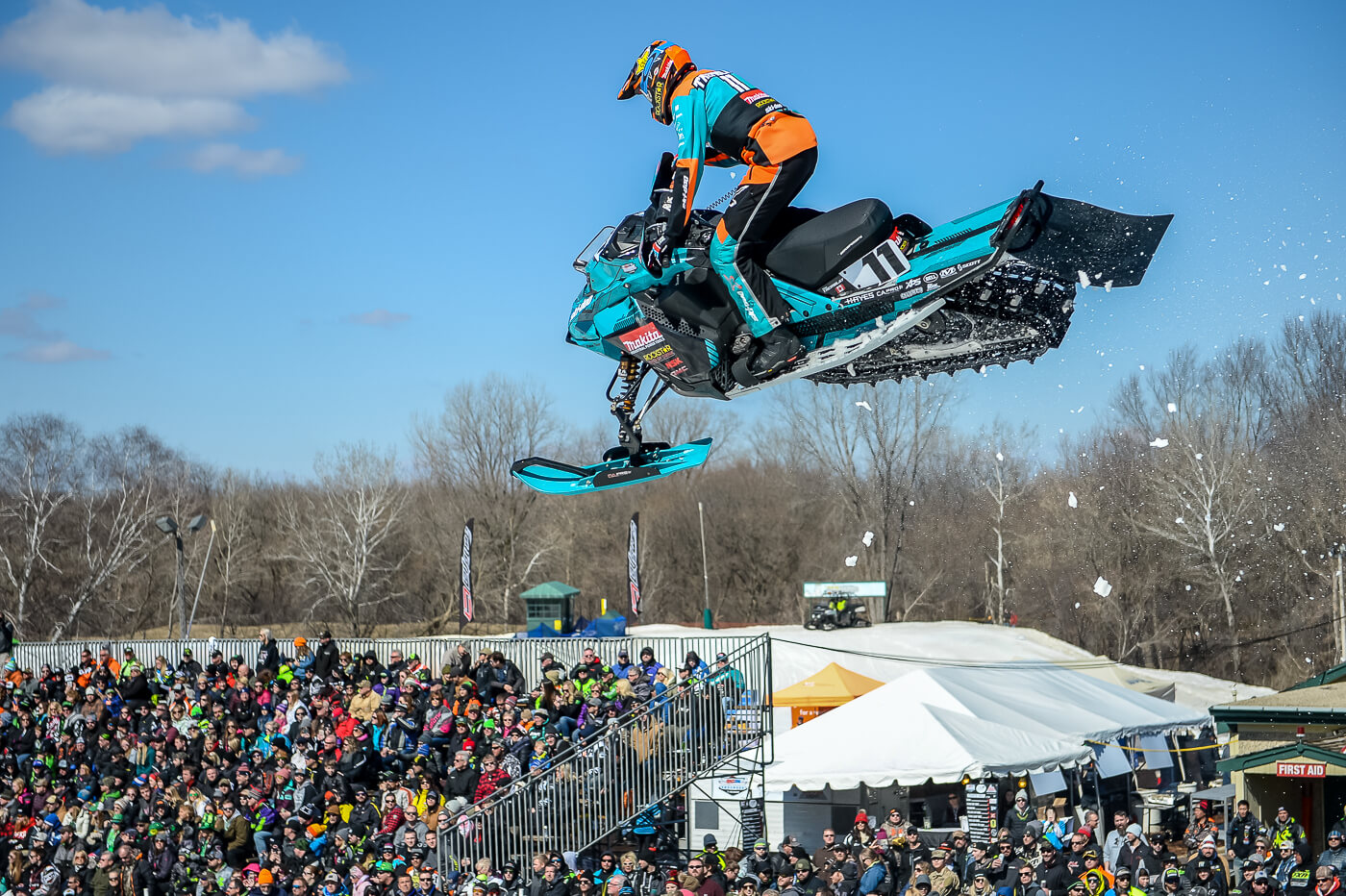 For Media information:
Steve Cowing
Ski-Doo Public Relations Manager
651-755-2520
steve.cowing@brp.com
For Racing Information:
Carey Daku
Ski-Doo Race Coordinator
920-915-0014
carey.daku@brp.com