ALBERTVILLE, MINN.~ Makita, the innovation leader in cordless power tools, has returned as the Official Power Tool of the AMSOIL Championship Snocross, Powered by RAM series, and its parent company, the International Series of Champions. 
ISOC representatives are pleased to announce the extension of its long-time partner, Makita, for the upcoming season that starts Thanksgiving weekend in Duluth, Minn. The California-based company will continue to support the series through several initiatives, including the Makita Power Tower, a raised platform used by team owners as they over-see all on-track team communications.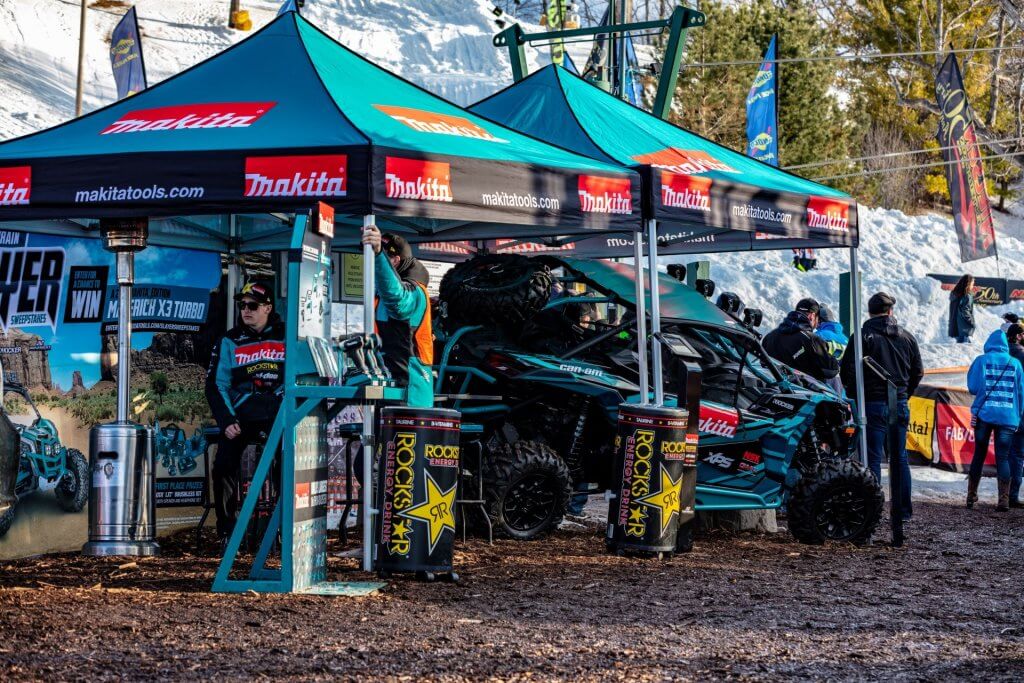 Since 1958, Makita has earned a stellar reputation as a leader in the cordless power tools market. Known for exceptional customer service, quality, and power, the company serves markets ranging from high-impact power-sports to everyday craftsmen ranging from carpenters to mechanics. Makita's extensive product line has become a necessity that championship caliber teams and businesses have relied on to get the job done in the most extreme conditions.
"This is more than a sponsorship, it's a partnership," said Brent Withey, Vice President of Brand Marketing, Makita U.S.A. "Snocross allows us to further connect with fans, the people using the tools every day, and professionals using our products at the races."
As the Official Tool of ISOC, fans will see Makita tools not only on display at all eight National events, but also being put to the test by ISOC staff as they build and manage the world's most demanding racetracks. Motorsports enthusiasts are a proven, hands-on contingent and can see Makita's latest innovations at the company's on-site interactive display at each race during the 2019-2020 AMSOIL Championship Snocross season.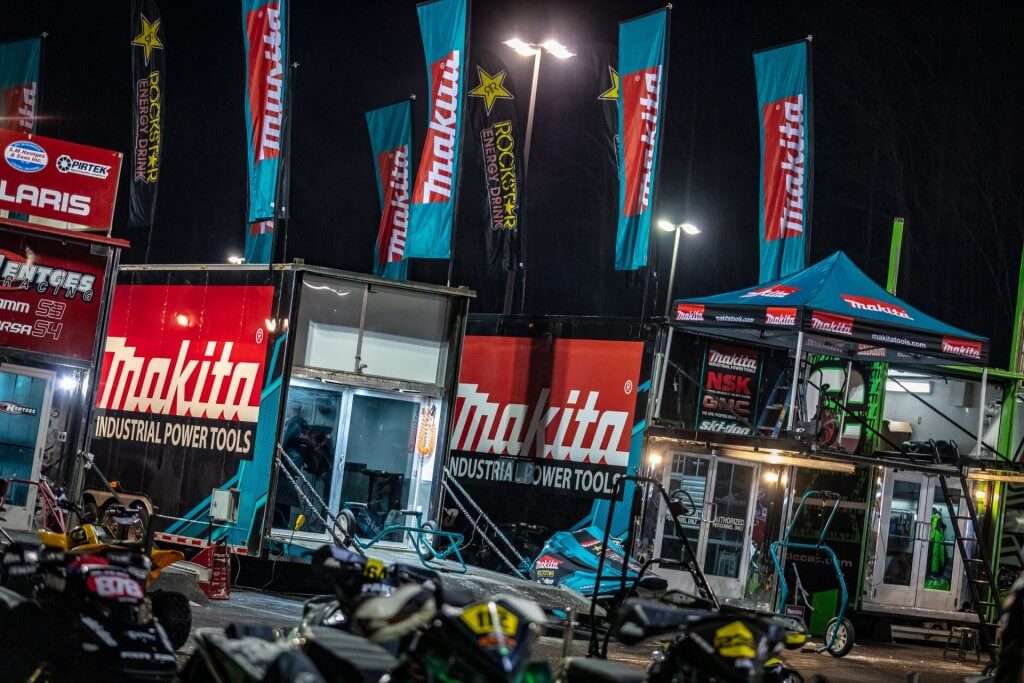 "We are very excited to once again partner with Makita for another season, as they have been a great supporter of Snocross for many years." said ISOC President, Carl Schubitzke. "Our crew needs power tools to perform in the most extreme weather conditions, and we are never disappointed and always trust our Makita tools."
AMSOIL Championship Snocross kicks off Thanksgiving weekend at Spirit Mountain in Duluth, Minn. and includes eight national events reaching from South Dakota to upstate New York. All 17 rounds of action will be aired on the CBS Sports Network and via livestream at www.snocross.com
About ISOC: AMSOIL Championship Snocross, Powered by Ram, is owned and operated by the International Series of Champions (ISOC) located in Albertville, MN. For more information on events and schedules, visit snocross.com. Press inquiries: contact Matt Skubic at Matt@snocross.com. 
About Makita: Makita is a worldwide manufacturer of industrial tools, pneumatics and power equipment, and offers a wide range of industrial accessories. Makita U.S.A., Inc. is located in La Mirada, California, and operates an extensive distribution network throughout the U.S Call 800/4-MAKITA or visit makitatools.com. Find Makita on Facebook, Twitter, Instagram and Youtube @makitatools