MINNEAPOLIS, MINN.~ With the 2019-2020 Snocross season unfortunately coming to an early end due to covid-19 concerns, Snocross and AMSOIL have teamed up to produce a new podcast for Snocross enthusiasts to indulge in, amidst these world-wide struggles. The Snocross Podcast presented by AMSOIL will be released each Wednesday at 6:00pm (CST), highlighting different riders and/or other members of the Snocross community.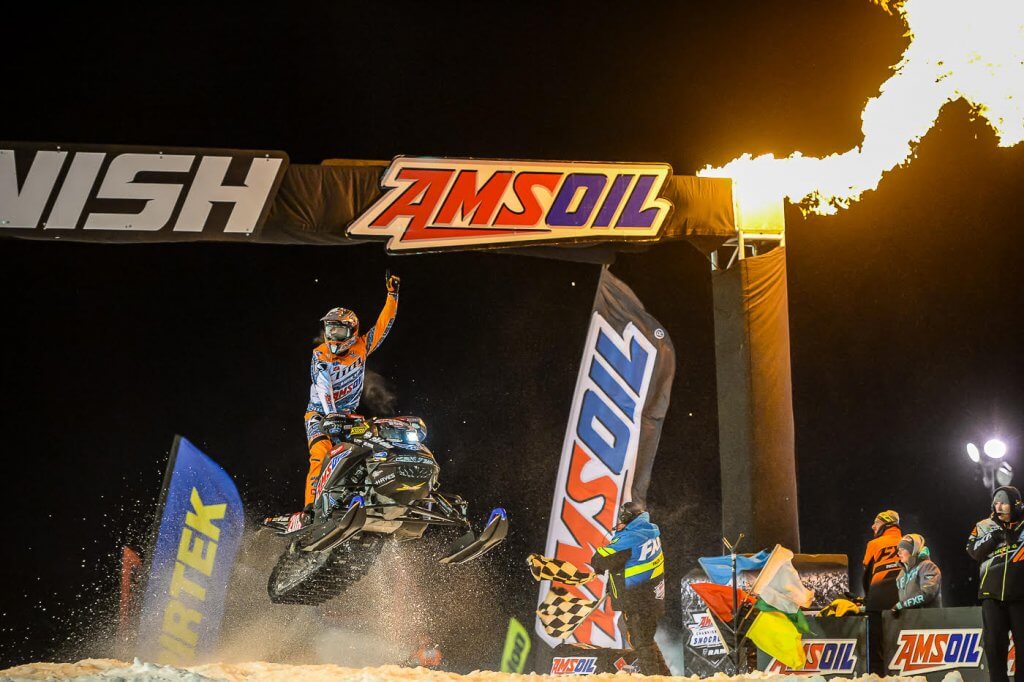 The hosts for this new media platform will include Snocross reporter and Sledhead 24/7 host, Haley Shanley, alongside longtime ISOC employee Matt Skubic. This duo brings knowledge of the sport and excitement to the show each week. Shanley brings a strong representation to the Snocross Podcast community as she interviews Snocross folks each and every national race weekend and has podcast experience of her own. Skubic brings his knowledge of the sport, from being within the industry for over a decade. He is synonymous for taking the time to get to know much of the Snocross industry on a more personal level.
During these tough times, AMSOIL has stepped up to the plate in a big way to help Snocross racers, teams, and fans in the midst of this pandemic. They are offering free shipping on all orders over $50 on www.amsoil.com by using the code "FREESHIPSnox" in the promotion slot at checkout. Whether you are already preparing for another season of Snocross, getting ready to take your boat or motorcycle out of storage, AMSOIL has what you are looking for to get you ready. This promotion will end 04/15/2020.
Although being cut short of a full 17 round season, Snocross still brought moments that will last a lifetime along with crowning new and repeat champions. In the premier class, Elias Ishoel once again was the man to beat each and every weekend, as the Norway rider compiled 8 wins en route to his second championship in a row. Francis Pelletier and Hunter Patenaude were a strong duo in the Pro Lite ranks battling all the way to the final checkered flag of the season. The two swapped wins nearly the entire season, but when the snow dust settled, Pelletier earned himself his first Pro Lite Championship by a mere 4 points. Megan Brodeur was nearly unstoppable all season as she once again reigned queen of the Pro AM Women's class. This past season featured many new class champions and different podium winners. Make sure to tune in to the Snocross Podcast presented by AMSOIL each week to hear from many of these racers.
Listen to Episode 1 here: https://snocross.com/2020/04/08/snocross-podcast-presented-by-amsoil-episode-1/
About ISOC: AMSOIL Championship Snocross Powered by RAM, is owned and operated by the International Series of Champions (ISOC) out of Albertville, Minn. For more information on its events and schedules, go to www.snocross.com Press Inquiries can contact Matt Skubic at matt@snocross.com