Deadwood, S.D. ~ There's something about Deadwood, South Dakota. Something about the Days of '76 Rodeo complex that calls for redemption. Something about the tight track that plays like its bigger brothers on the AMSOIL Championship Snocross, presented by Ram Trucks circuit.
Friday night's USAF Snocross National saw Deadwood offer-up a perfect mix of its charm and history with a whole lotta of that redemption in the Pro classes.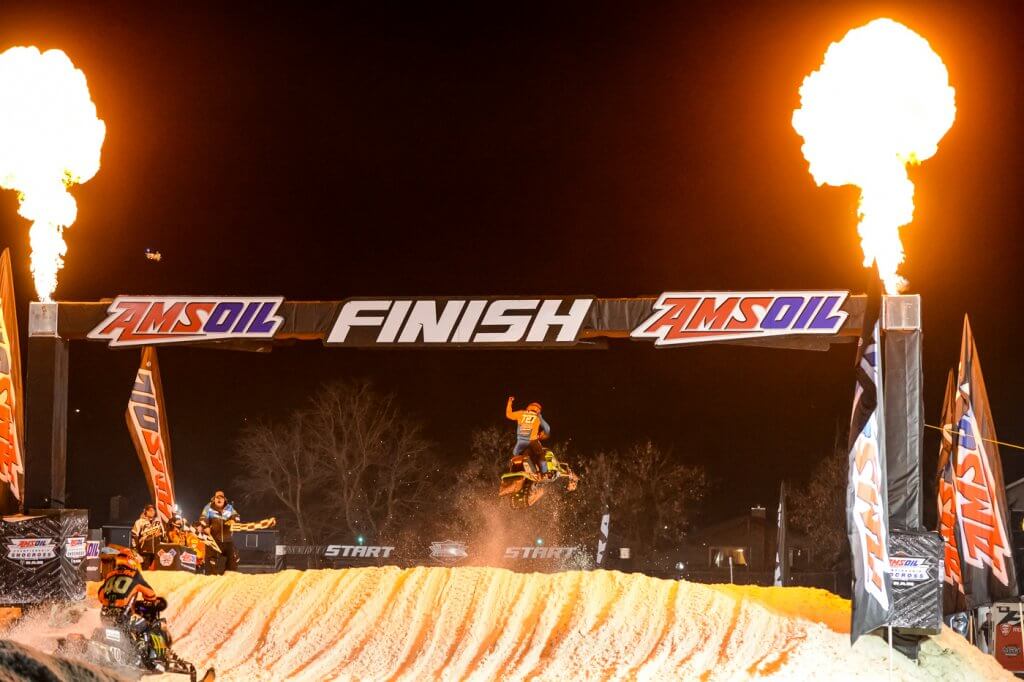 AMSOIL PRO: Yurk Back on Top
Jacob Yurk's career is all about bouncing back. The 2017-18 Pro Lite champion entered the Pro ranks last season after missing part of the 2018-19 season with injuries. He was an early season surprise, notching two podiums in his first three races. But as quickly as his rebound was, so was the drop.
The Deadwood track is not small, but it is shorter than most tracks on the tour. But it can also be big, with long whoop sections, big jumps that can lift into triples for the brave. It also changes dramatically, lap-after-quick-lap, and riders need to be aware of its looseness and its edges.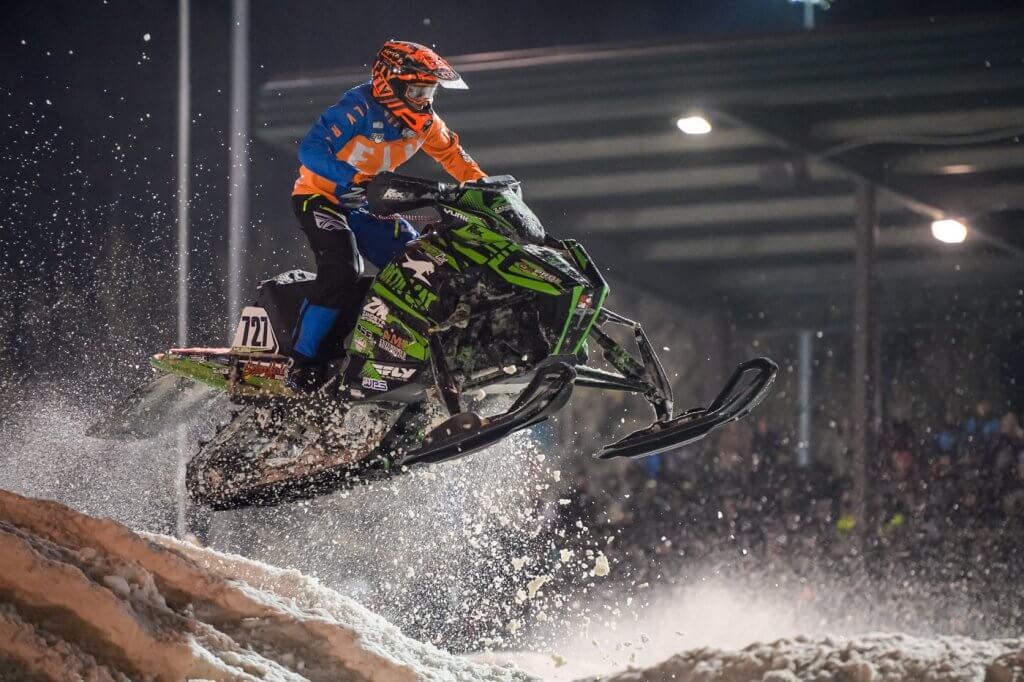 In 2020, Yurk found one of those edges, and how the Bull Ring can buck you off in a hurry. A harsh crash led to a season-ending back injury. It was the type of injury that is tough to come back from. But just 12-months from the injury, Yurk's redemption was complete.
Yurk entered the final as the number six qualifier, thanks to a solid second-round qualifier that secured his front-row starting spot. In the final, the Minnesotan utilized a fabulous start down the long, bumpy back-stretch to come out in front of the pack. He had early pressure from Logan Christian (Arctic Cat) and then Kody Kamm, but Yurk wrote the final lines of his comeback story with an impressive push late in the race for his first career win against the Pro field.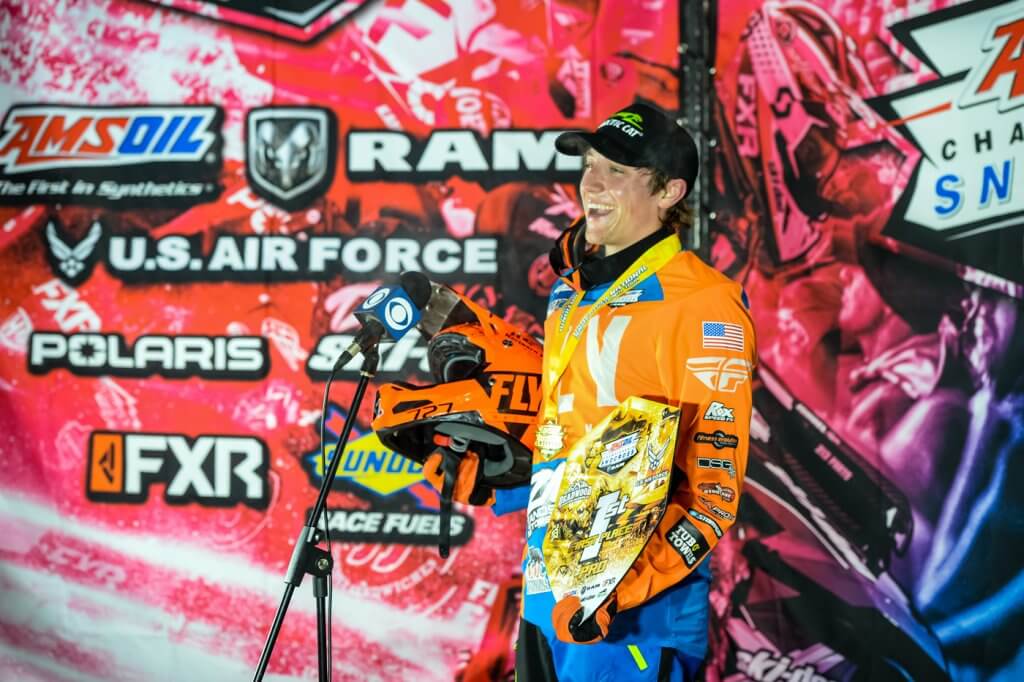 "That track was really, really rough tonight," said Yurk. "I took a long time looking at it and figuring out what I was going to do. I got the hole shot and just tried to execute what I was planning to do before the race. Last year, Friday night wasn't ideal, obviously. So, to do this on Friday night, first pro win, it's unreal, man."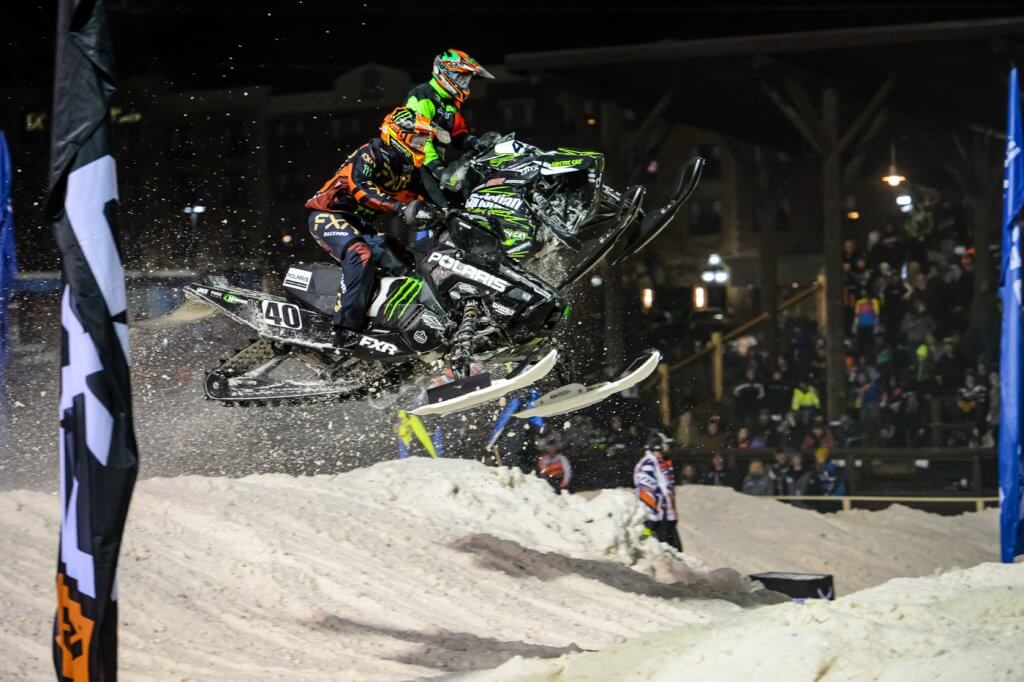 Looking back on Polaris' Oskar Norum's young career in the U.S., you will see a hard-charging, late race contender in almost all of his races. That trend continued for the Swedish rider, who qualified ninth, started fourth behind his teammate Kody Kamm. Norum would trade places with Logan Christian for a majority of the race before securing third with two minutes left on the timed portion of the race. Then, in typical fashion, Norum found another gear and caught Kamm as time ran out on the clock. With two laps to go, Norum made the move around Kamm for second and his third podium of the season.
"It took a while before I could find a good speed," said Norum. "I was fighting and find that speed at the end of the moto, so it was good. And fun. I had a lot of fun out there."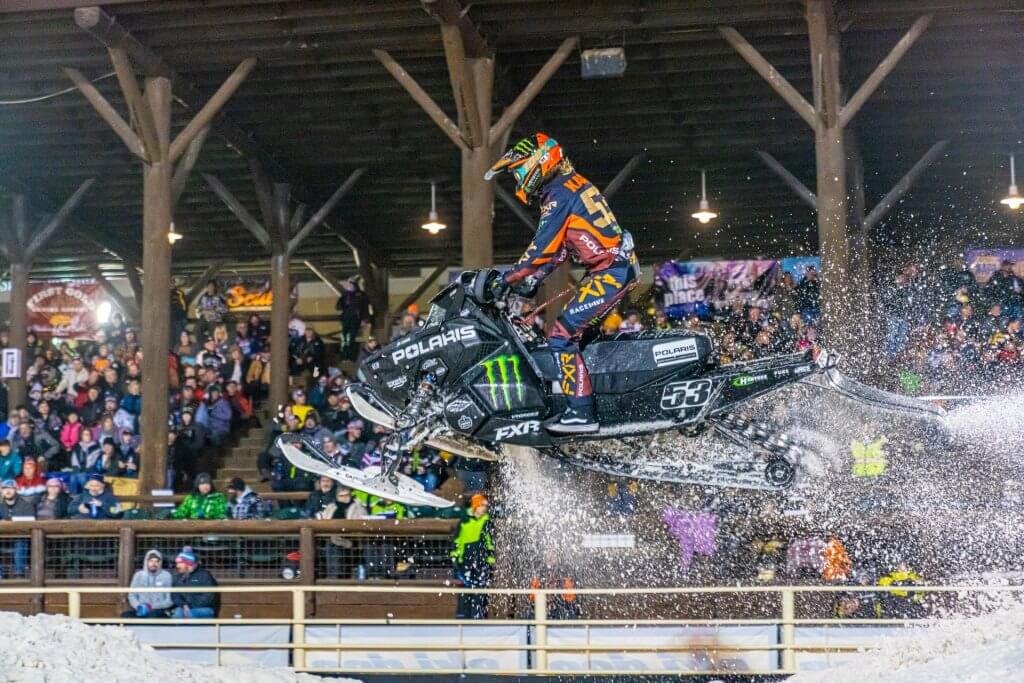 Kamm's third place finish was also a story of redemption. The former Pro champion has been battling injuries the past few seasons, including a season-ending leg injury last year. Kamm has shown flashes of his what made him so successful in the past, putting it all together in Deadwood for his first podium of the season.
"I felt great all day, with good starts," said Kamm. "It's been a long time after the knee (injury), missing all of last season. I'm just stoked to be here."
Christian put in another solid run, finishing fourth. Points leader and defending champion Elias Ishoel (Ski-Doo) used a late-race surge to crack the top five.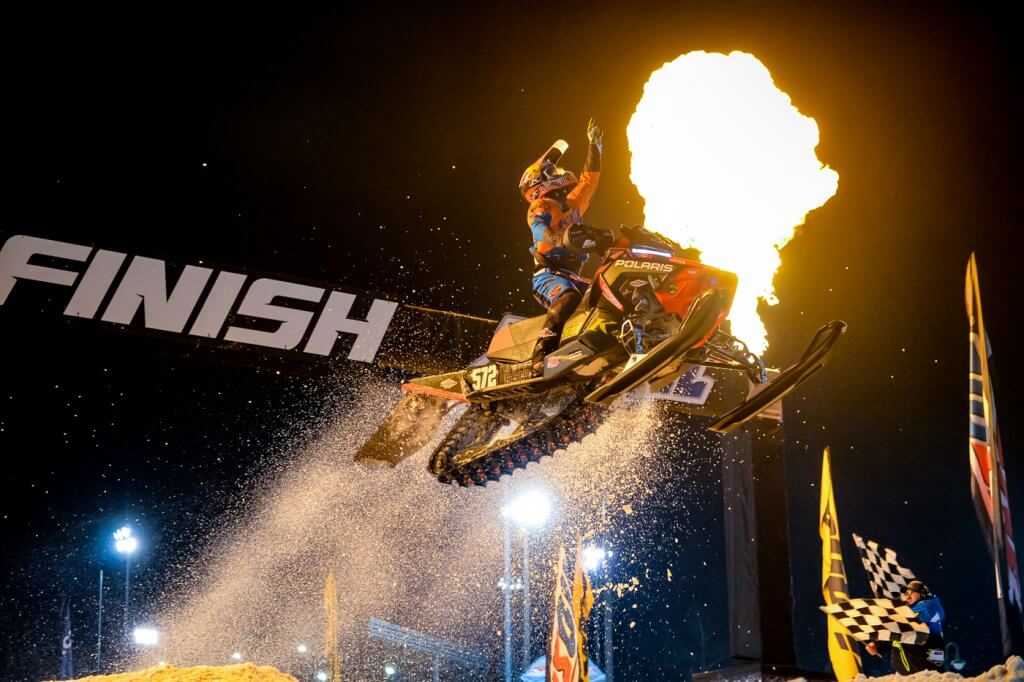 PRO LITE:
Polaris' Nick Lorenz might be able to write a book on perseverance. The young rider out of the Judnick Motorsports trailer has been clawing his way back to the top of the class the past two seasons after spending nearly two years dealing with a serious leg injury.
In Deadwood on Friday night, Lorenz was a picture of perfection. Dominant in his two heat race wins, Lorenz was flawless coming off the line in the final. The Kenosha, Wisc. native put together his best overall effort of the season, riding smooth out front for the entire 18-lap finale on his way to his second career Pro Lite win.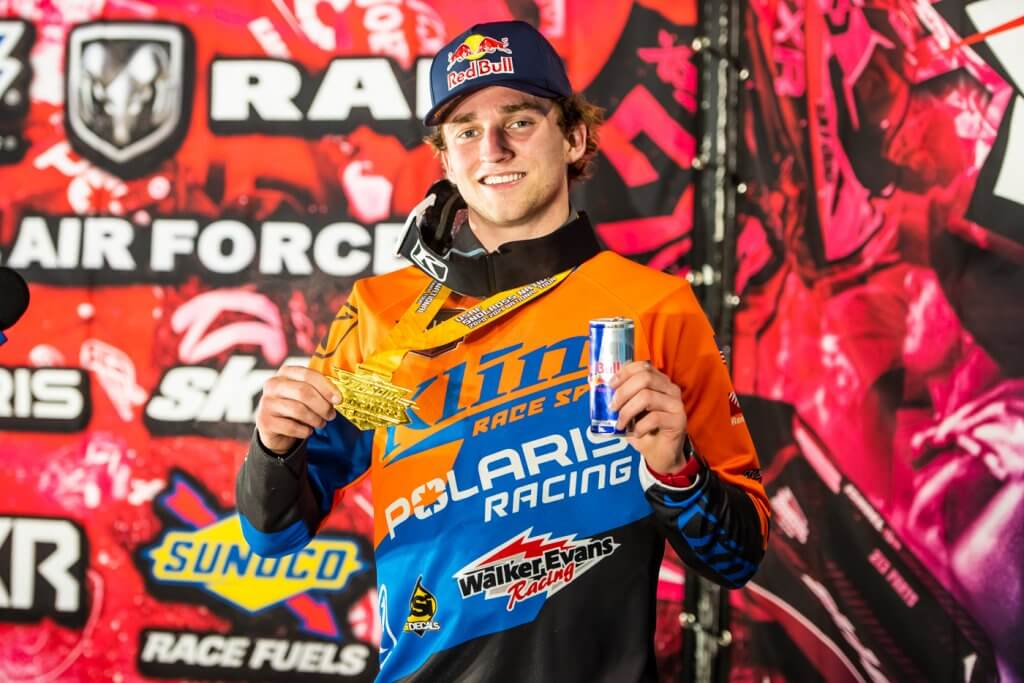 "What I went through today was amazing, 1-1-1," said Lorenz. "I got every single start today and that made a big difference in this class, especially on these tight tracks."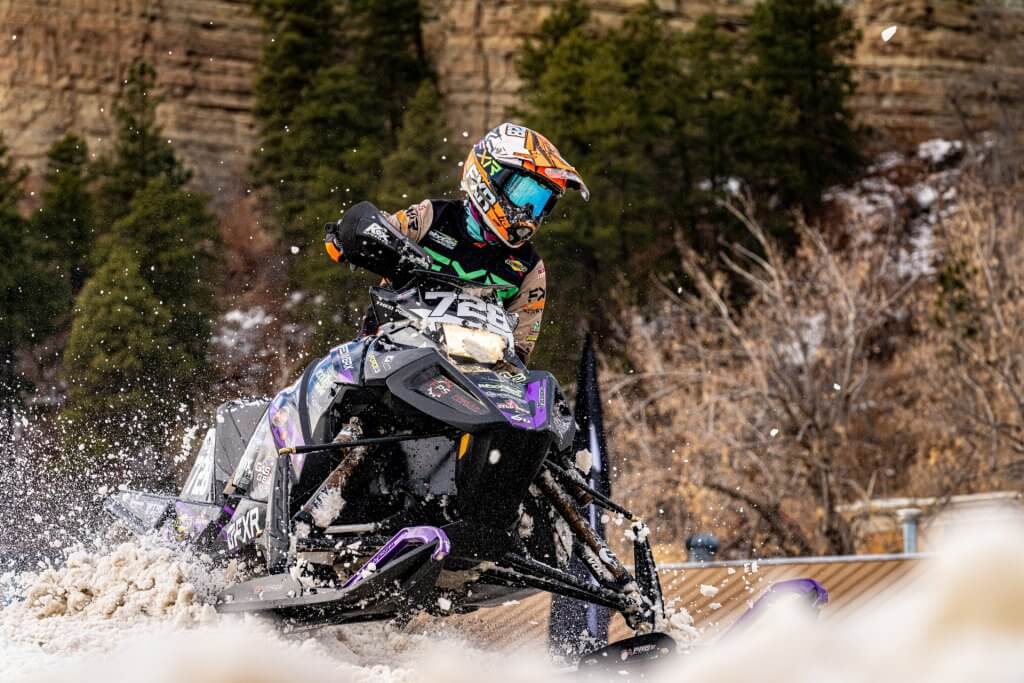 Round four winner Theo Poirier backed up his first career win with an exceptional ride in round five. The Arctic Cat driver kept getting better as the day progressed, finishing second in his second round qualifier before coming off the start in the final right behind Lorenz.
"I like it when it's rough, when it's tight," said Poirier. "That's what it is all about on this track and my sled was rippin'. I couldn't have asked for a better sled."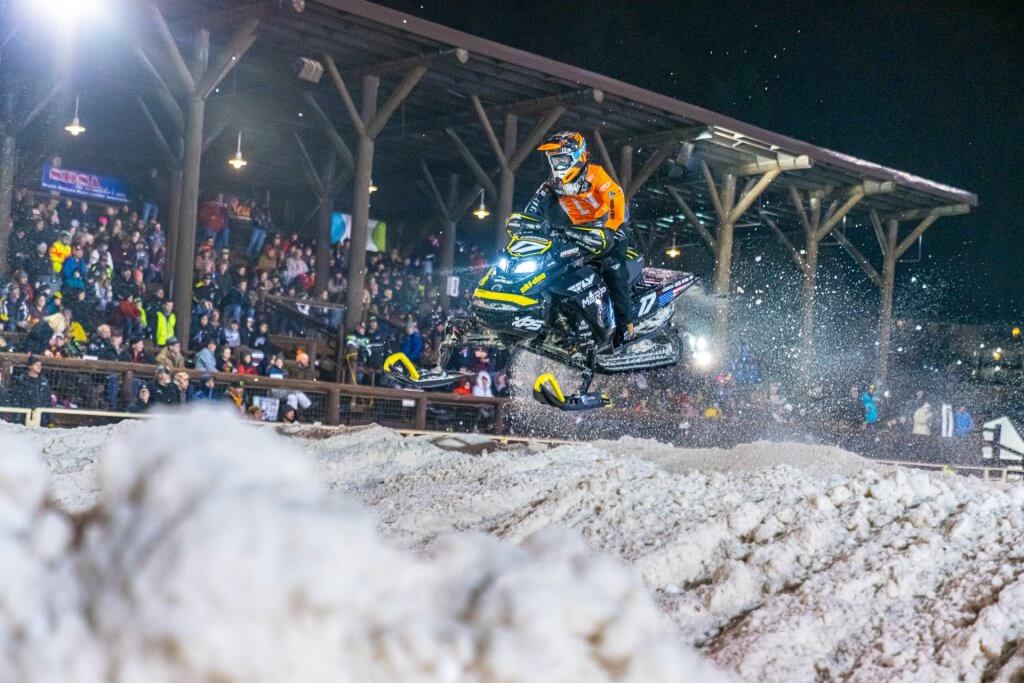 Korbyn Anderson (Ski-Doo) put in a third straight podium performance on Friday night. His third place finish in Deadwood marked his third straight bronze this season, moving him into second overall in the points race.
Points leader Adam Peterson ended the first day in Deadwood with a pair of heat wins and a fourth place finish in the final. Lorenz's teammate Carson Alread worked his way up from a seventh place start to round out the top five.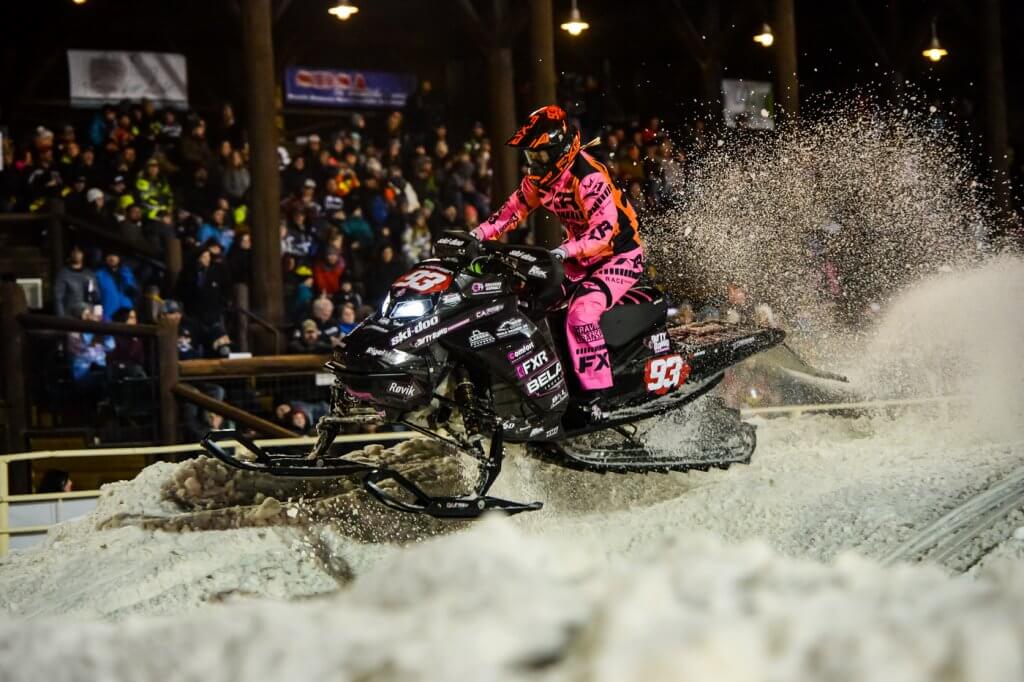 PRO AM WOMEN:
Malene Anderson and Megan Brodeur came into Deadwood with just three points separating them for the overall lead. Both Ski-Doo riders had two wins in finals this season, with Anderson holding the overall edge after her win in round four.
In the Pro AM Women final at Deadwood, Anderson broke the logjam thanks to a killer hole shot and riding a flawless race on her way to her third win this season. Brodeur held down the second position for her fourth podium in 2021. Tausha Lange picked up her first podium of the year in third.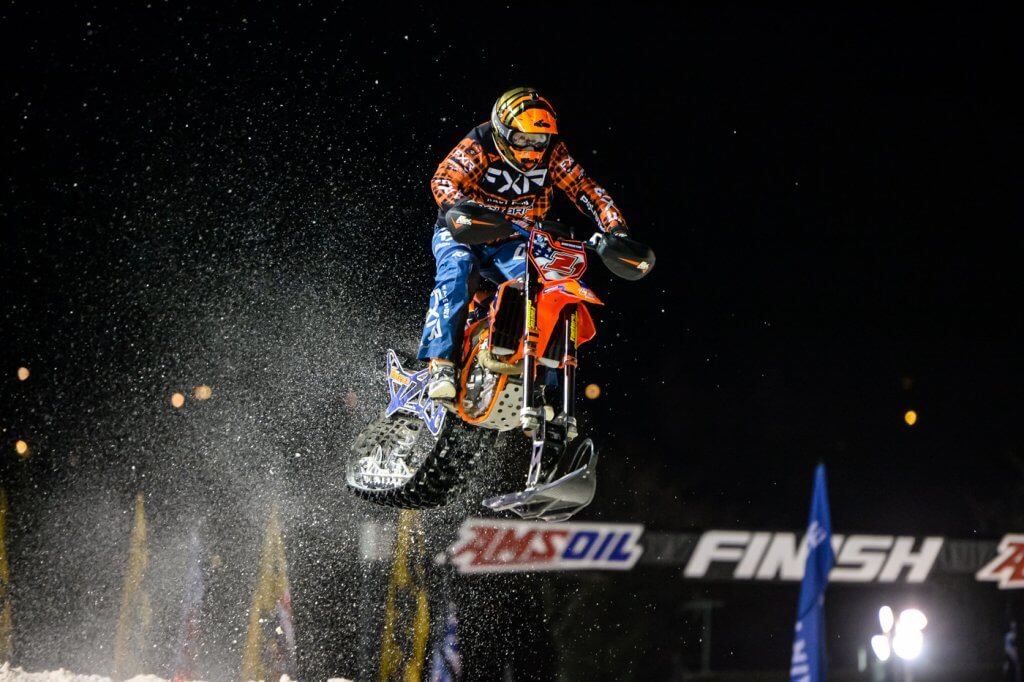 PRO SNOW BIKE: it's now five straight overall wins and ten straight Moto wins for Jesse Kirchmeyer. The defending champion went 1-1 in the two moto format in Deadwood on Friday night. Troy Horbaty went 2-2 to finish second overall. Keaton Ward was 3-3 in the Deadwood opener for third overall.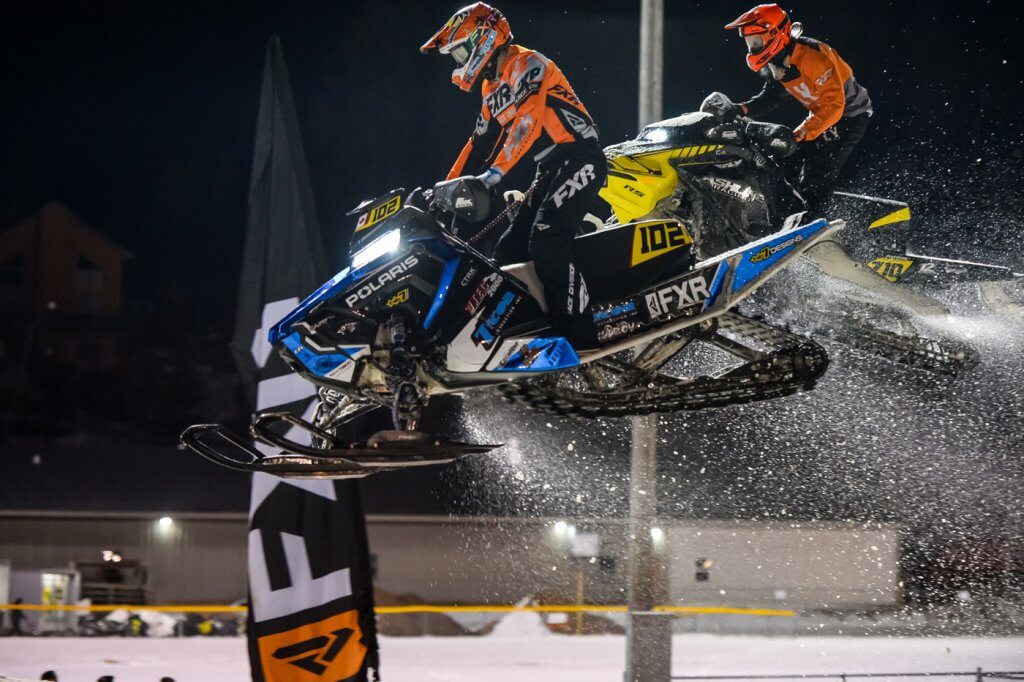 FXR SPORT: Kenny Mandryk opened the 2021 season with a win at ERX Motor Park, a feat he repeated at the opening round in Deadwood on Friday night. The Polaris rider grabbed the hole shot and held of a trio of riders during the ten lap final for his second win of the year. Ski-Doo's Adam Ashline and Polaris' Evan Christian's finishing position game down the wire, with Ashline holding on to the second spot by .274th of a second.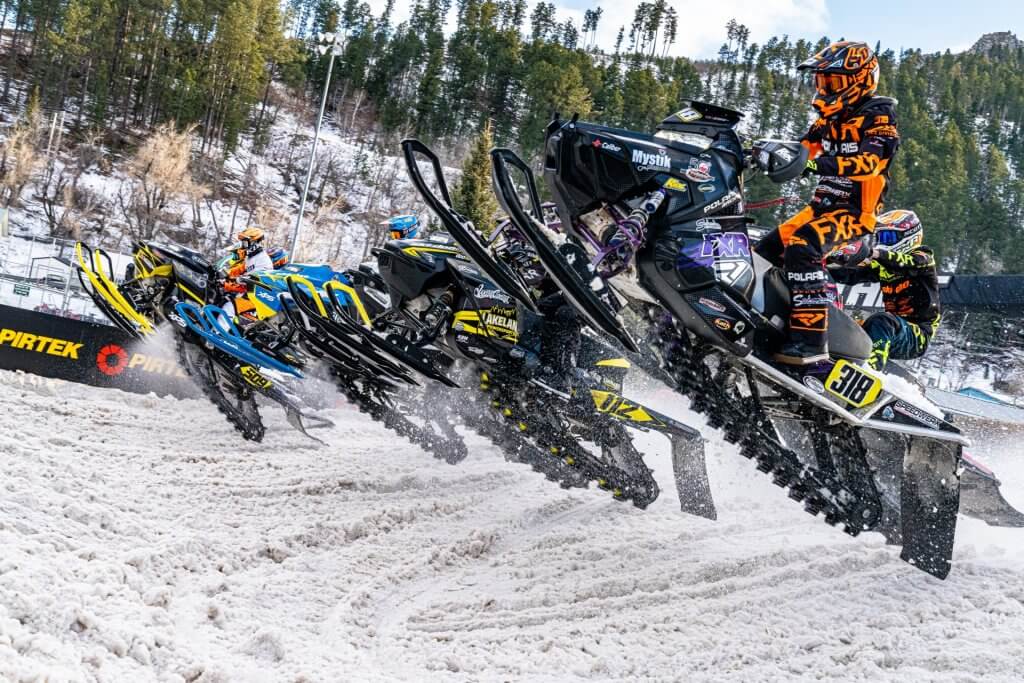 SPORT LITE: Ski-Doo's Kellen Chapuran is on a roll in the Sport Lite class after the Edina, Minnesota native won his fourth straight final on Friday night. Hayden Meyer (Ski-Doo) notched his best finish of the year in second. Nathan LaValley (Ski-Doo) also found his first podium after finishing third.
The USAF Snocross National will return with a full day of racing on Saturday, including all of the amateur classes. Opening ceremonies at 6:00 PM Mountain Time.