Albertville, Minn.~ One of the most iconic Snocross races on the National circuit will be changing venues this year, moving to one of the most historic snowmobile venues in the Midwest. The annual Lake Geneva National has been the Grand Finale of the AMSOIL Championship Snocross, Powered by RAM Trucks series for nearly two decades, but issues tied to the on-going COVID-19 pandemic have forced the series to relocate its 2021 event.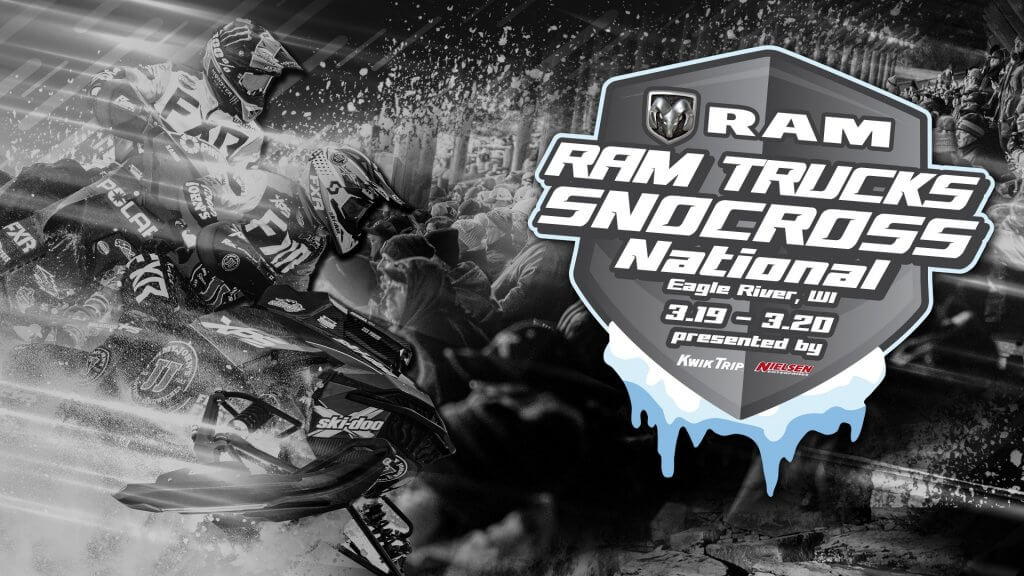 Series officials are pleased to announce that the RAM Trucks Snocross event will not be cancelled, rather moved north to the World Championship Derby Complex in Eagle River, Wis. on March 19-20. Fans will be able to attend the RAM Trucks Snocross National in person, at the world-renowned snowmobile racing facility.
"Lake Geneva has been part of our sports history for nearly two decades," said ISOC president Carl Schubitzke. "But the pandemic forced us to move the event, and if you are going to race in Wisconsin, there's not a better spot than at Eagle River."
For more than five decades, Eagle River has been synonymous with world class racing. Year-after-year, the world's best snowmobile racers converge at the Derby Complex for the prestige of winning a World Championship. It's high-banked ovals and half-mile track have become an annual tradition for the large crowds that embark upon the Snowmobile Capitol of the World.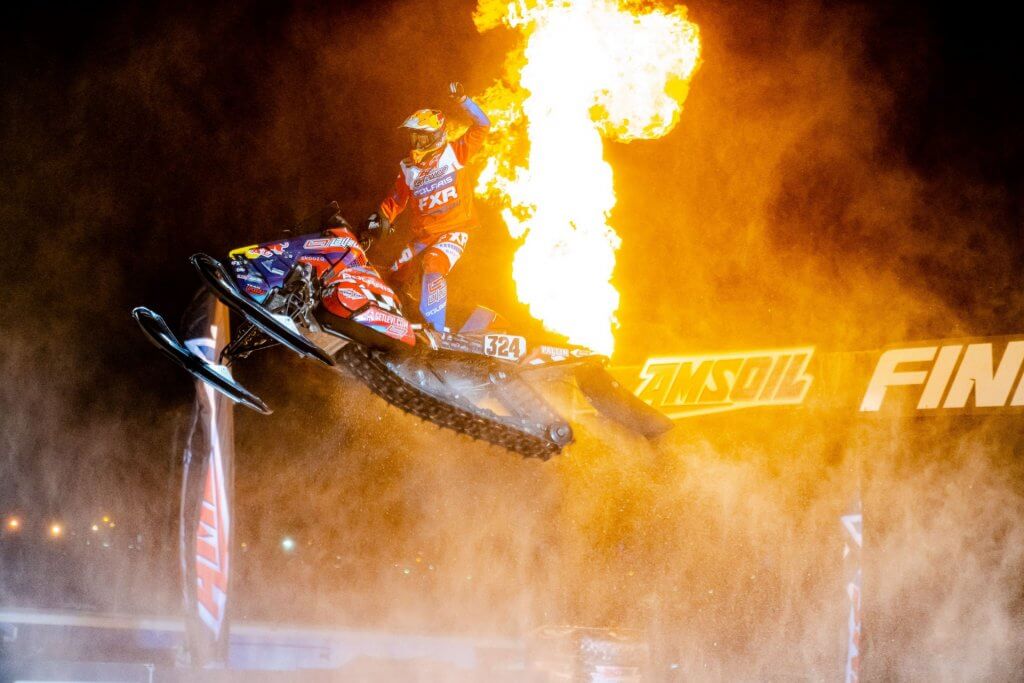 "Eagle River has been the epicenter of the snowmobile racing world for more than 50 years," said Race Director/Vice President Craig Marchbank. "This town, and this track have written a lot of history over that time, and now we get to write another chapter in that book. We are so excited to bring back the best Snocross racers in the world to the Derby Complex and share the high-flying sport with our fans and our community."
The RAM Trucks Snocross National will be a two-day event, instead of the original three-days of racing scheduled for Lake Geneva. The 2021 AMSOIL Championship Snocross series is comprised of 16 national rounds and will be back in action next weekend in Elk River, MN. All events will air on the series live stream channels, as well as the CBS Sports Network airing in the weeks following the race.
About ISOC: Championship Off-Road andAMSOIL Championship Snocross, Powered by Ram, are owned and operated by the International Series of Champions (ISOC) out of Albertville, Minn. For more information on its events and schedules, go to www.snocross.com.