The 2022 championship chase continues in Deadwood, SD. The snowmobile shootout will take place at the baddest bullring on the circuit, the Days of '76 Rodeo Grounds for the eighth visit in series history.
Fans can expect two action-packed days of high-flying snowmobile racing. The snowmobile track is built over the rodeo grounds in the heart of Deadwood. The venue is within walking distance of hotels, restaurants, and entertainment. Click here for tickets, a race day schedule, and more information.
THE VENUE
The city of Deadwood is world-renowned for its rich gold rush history. The great tourist destination features many museums and exhibits for all ages. The venue is well known for its sellout crowds and tight racing. There is no other venue that allows fans closer to the racing action.
The track is known for its hairpin turns and big air. Stay tuned to find out which features the 2022 course will have in store.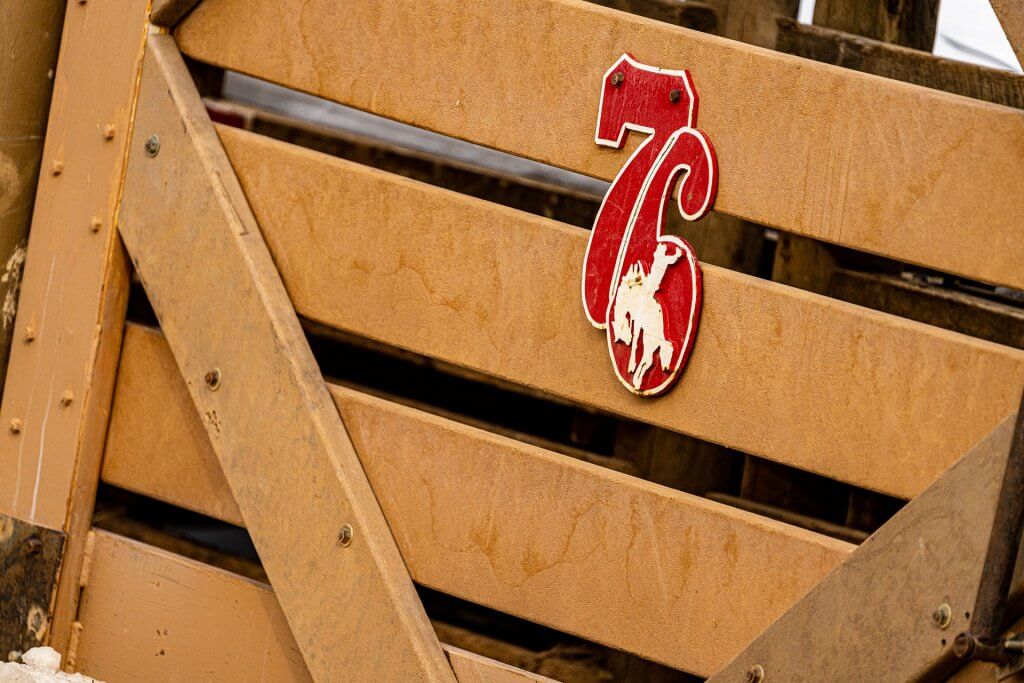 PRO STATS
2022 Championship Points Standings:
1st: Elias Ishoel #200 (283 points)
2nd: Hunter Patenaude #8 (258 points)
3rd: Emil Harr #31 (238 points)
4th: Kody Kamm #53 (232 points)
5th: Kyle Pallin #324 (227 points)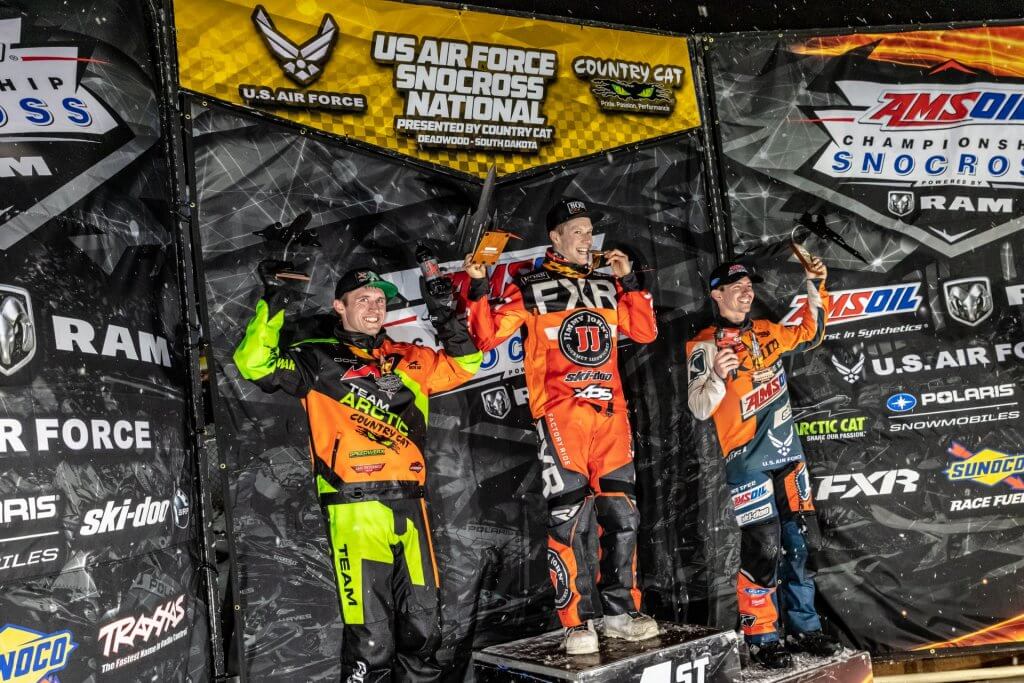 Of the current Amsoil Pro class riders, the Days of '76 Rodeo Grounds have seen 6 different winners. These winners include Kody Kamm, Lincoln Lemieux, Aki Pihlaja, Elias Ishoel, Daniel Benham, and Jacob Yurk. There is not a standalone rider with the most Pro wins in Deadwood. Kamm, Lemieux, and Ishoel each have two.
Hunter Patenaude, Francis Pelletier, Cole Cottew, and Travis Kern each have Pro Lite wins in Deadwood.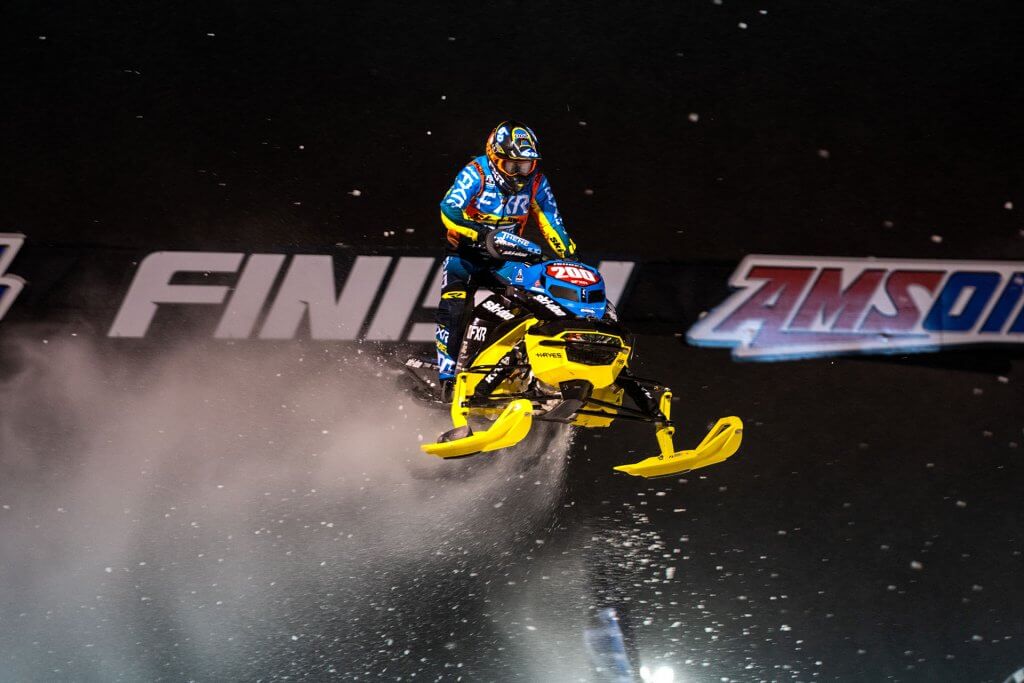 Following round 7, Elias Ishoel had regained the points lead. He brings to Deadwood the red plates. He is currently on a three-race win streak.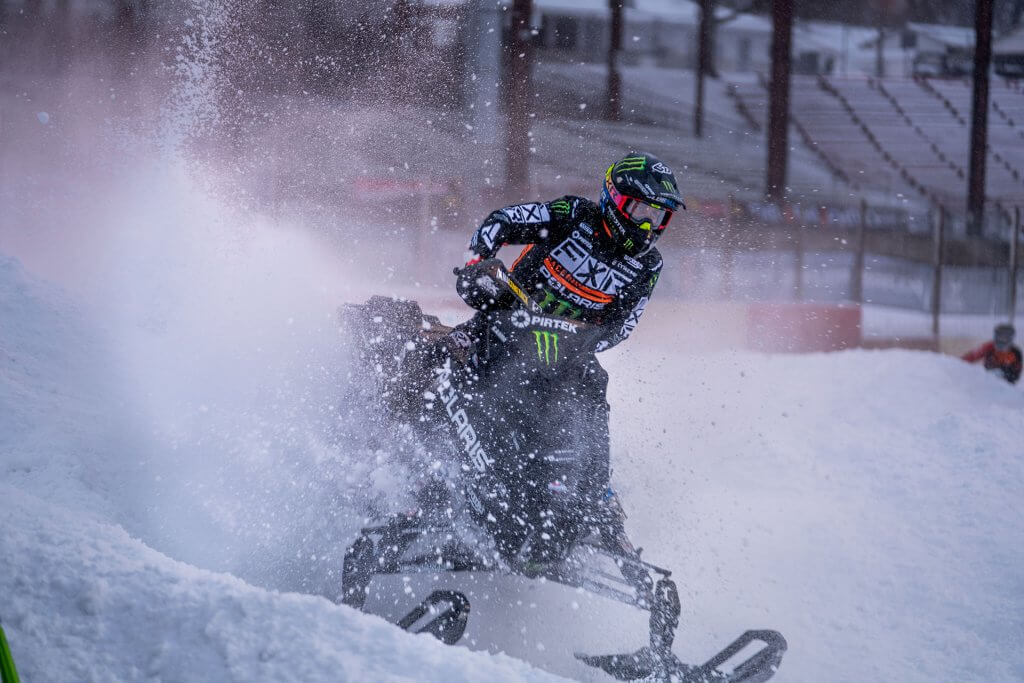 Kody Kamm earned his first career Pro win in Deadwood during the 2013-2014 season. The Hengtes Racing Polaris riders, Kody Kamm and Oskar Norum, have had good results at the Deadwood edition of the USAF Snocross National. In 2021, Kamm finished 3rd on Friday and 2nd on Saturday. Norum finished 2nd on Friday and 5th on Saturday.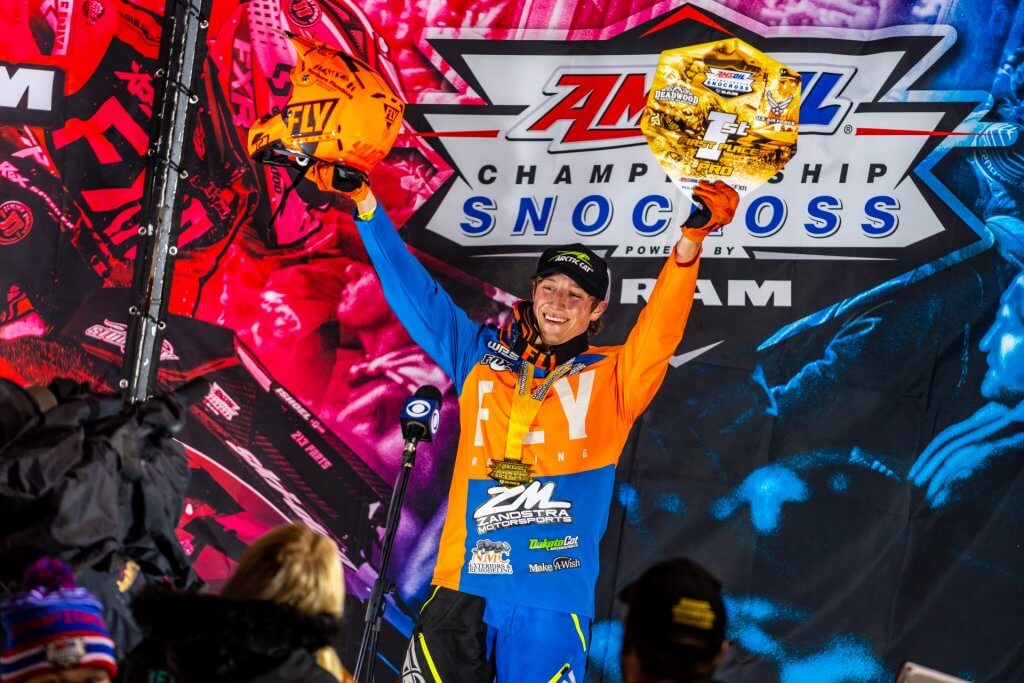 Another rider to earn his first career Pro win in Deadwood is Jacob Yurk (2021). This came one year after a bad crash in 2020 that left him with a broken back. Aki Pihlaja earned his first career win here in 2019.
Team Lavalle Polaris riders Adam Peterson and Kyle Pallin made recent podium appearances in Salamanca, NY. Peterson finished 2nd on Friday night, and Pallin 3rd on Saturday.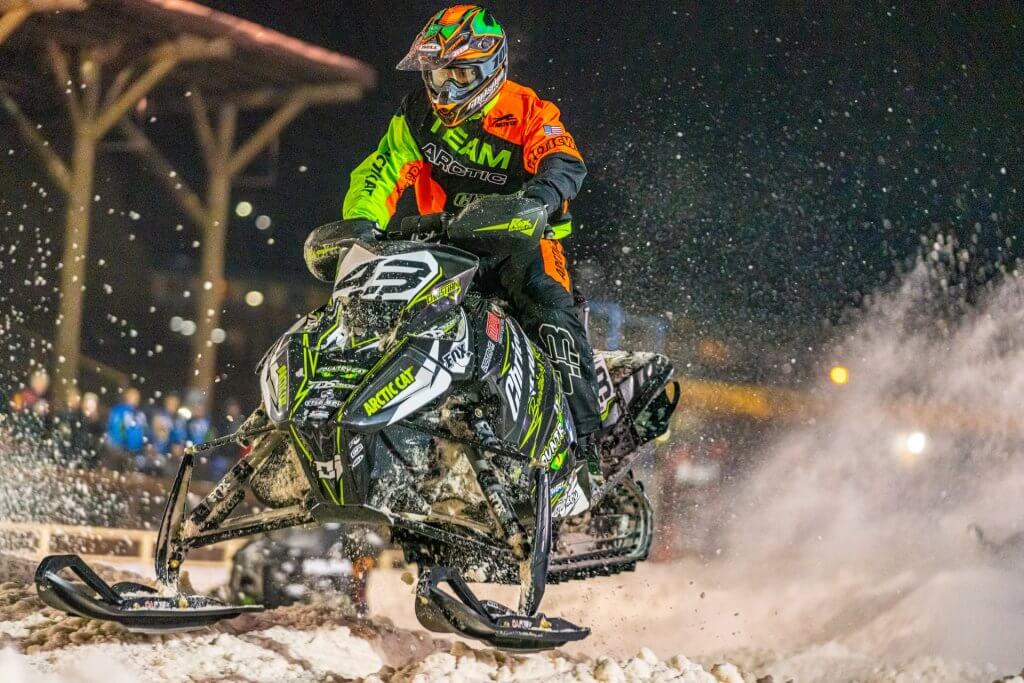 There are only two current riders who have made a Pro appearance at every Deadwood National: Kyle Pallin and Logan Christian. These two veteran riders have made more laps than any at the rodeo grounds, but neither has claimed a Deadwood victory. Both have come close and have been part of many exciting battles over the years.
Check out the highlights from the last round at the Seneca Allegany Resort and Casino (Salamanca, NY):
PRO LITE STATS
2022 Championship Points Standings:
1st: Jordan Lebel #511 (321 points)
2nd: Nick Lorenz #572 (294 points)
3rd: Marcus Ogemar #58 (263 points)
4th: Ryley Bester #151 (259 points)
5th: Evan Christian #333 (237 points)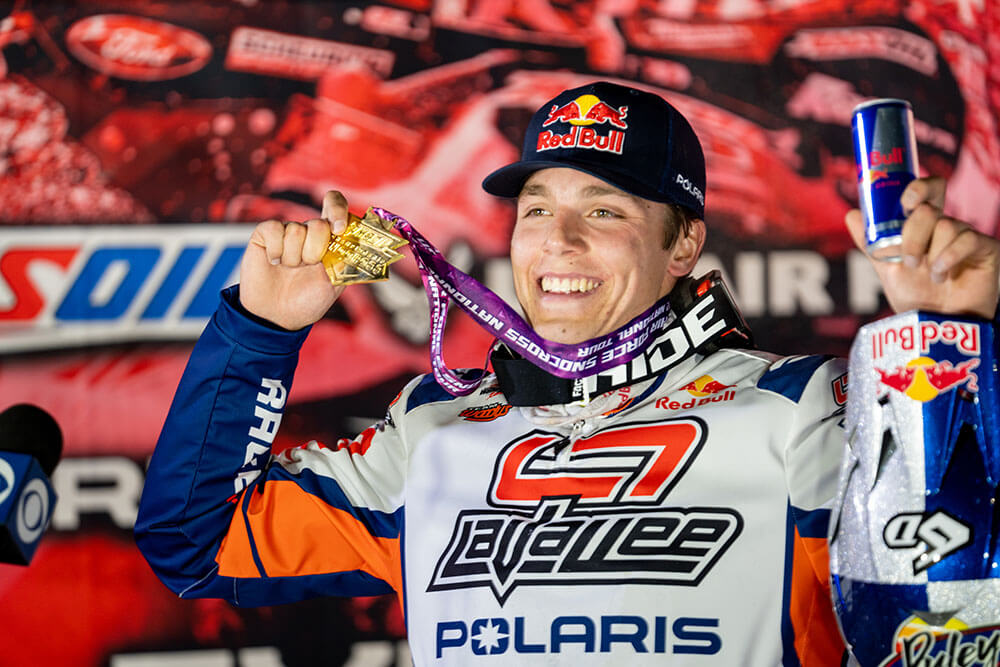 During our last stop of the National tour, two new 2022 winners arose. Ryley Bester (Round 7) and Nick Lorenz (Round 8). Both Polaris riders have four career Pro Lite wins and are in the top-5 of the championship points standings.
There are only two current Pro Lite riders to have won in Deadwood. Nick Lorenz (2021) and Evan Daudt (2017). Daudt's 2017 win was his career-first. Daudt is currently 9th in the championship points standings.
The last time a Pro Lite rider swept the weekend in Deadwood was Elias Ishoel in 2016. Jordan Lebel is the only rider to have swept a weekend the season. He held a commanding six-race streak for the first six rounds. Despite losing his win streak, he remains your points leader.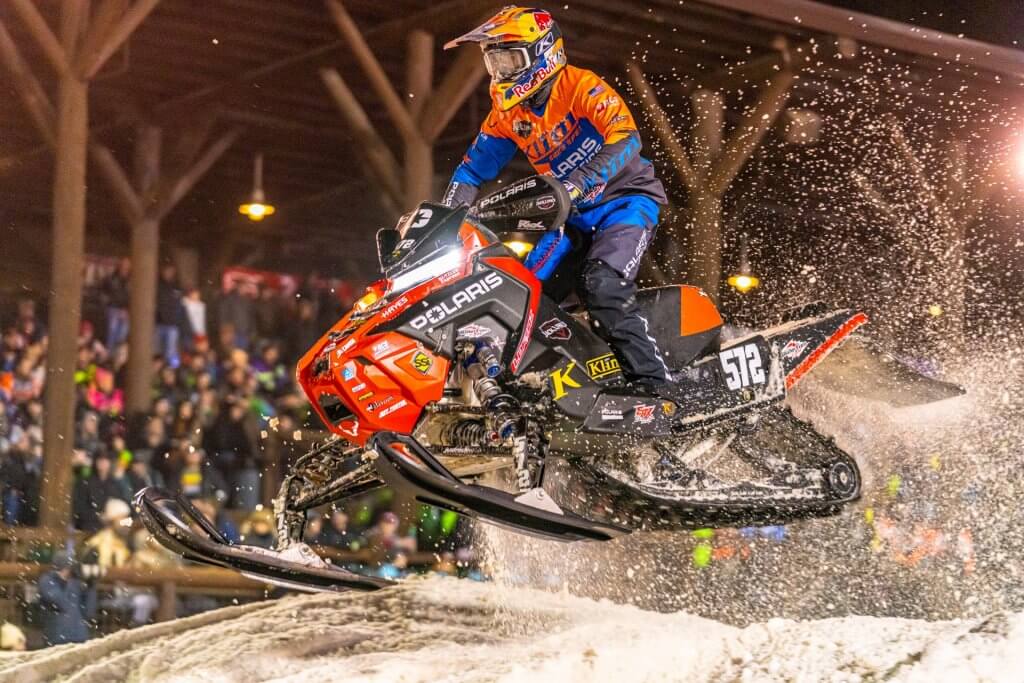 2021 Podium finishers included Nick Lorenz (1st), Theo Poirier (2nd), Korbyn Anderson (3rd), Travis Kern (1st), Adam Peterson (2nd), and Carson Alread (3rd).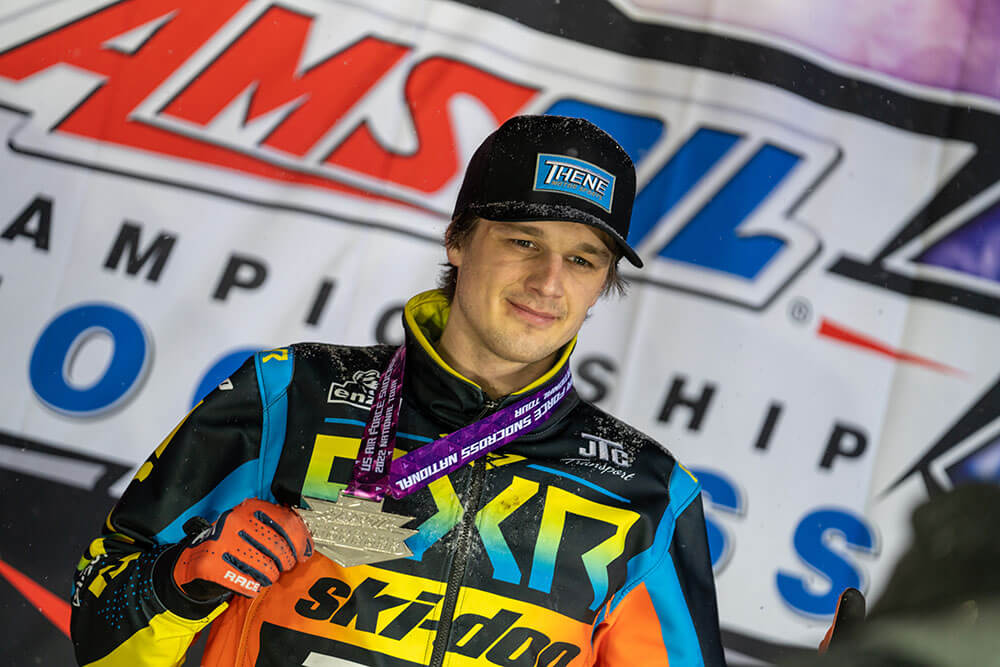 A rider to keep an eye on this weekend is #58 of Marcus Ogemar. Ogemar has recently made the jump to 3rd in the championship points standings. He has finished inside the top-5 for the past four rounds.
Check out the highlights from the last round at the Seneca Allegany Resort and Casino (Salamanca, NY):
---
You can watch all 16 rounds of the Amsoil Championship Snocross season plus the Amsoil Dominator live on FloRacing with a subscription. For more information on how you can follow along this season, click here. For tickets and event info for the All Finish Concrete Snocross National presented by Kost Materials, click here.