The Pirtek Snocross National is a world-renowned event also known as the "Daytona of Snocross." The Canterbury Park racecourse gets its nickname from its large layout, bright lights, and premier indoor and outdoor seating arrangements.
Amsoil Championship Snocross returns to the prestigious Canterbury Park after a one-year hiatus due to the COVID-19 pandemic.
One of the most critical points of the race is the Studboy Holeshot. An added curveball for riders is Canterbury Park's elevated start – a feature unique to only select rounds of the National tour.
PRO STATS
2021 Championship Top-3:
1st: Elias Ishoel #200
2nd: Francis Pelletier #220
3rd: Oskar Norum #40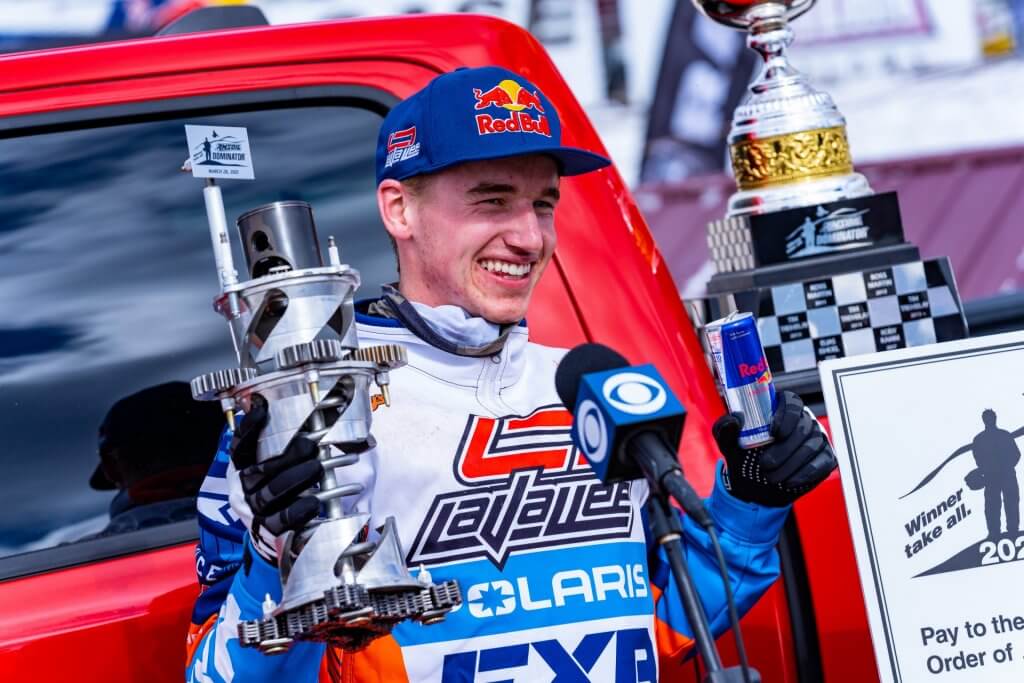 2021 Pro-Lite Champion, Adam Peterson (Team Lavallee Polaris) and Travis Kern (Cottew Motorsports Polaris) are making the jump up to the top division in 2022. Peterson earned two race wins as well as the Amsoil Dominator title.
Two new teams sprung onto the scene over a momentous off-season: All Finish Racing Arctic Cat (Jacob Yurk and Daniel Benham) and One Three Motorsports Ski-Doo (Lincoln Lemieux). All three riders are Pro class winners and are slated to make a statement this season.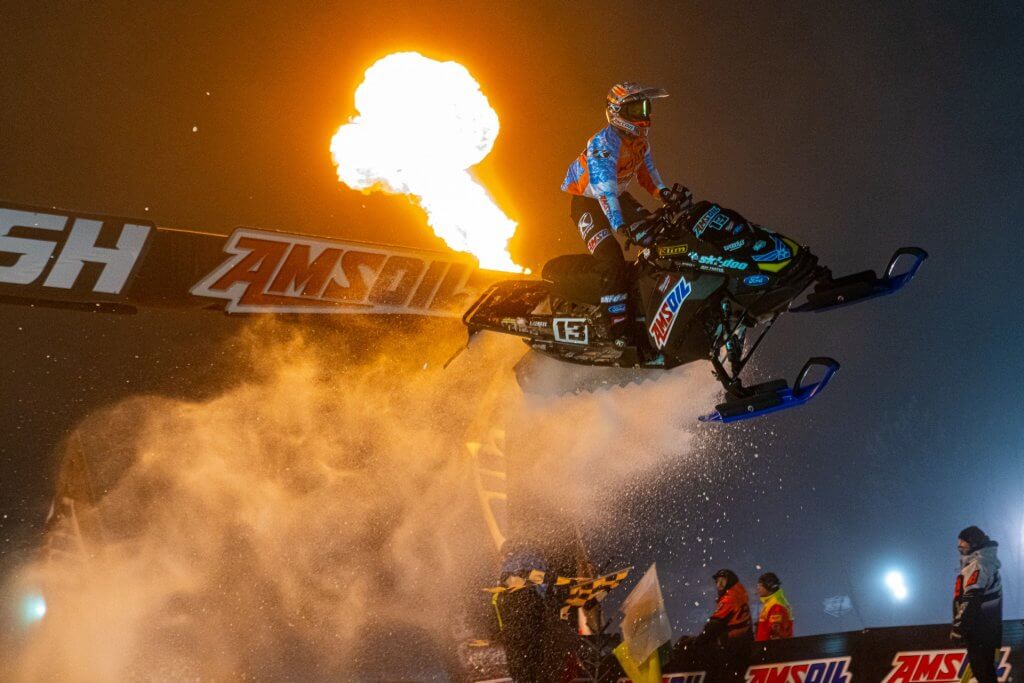 There are only two current riders with more than one opening round win to their resume. Lincoln Lemieux and defending champion Elias Ishoel. Both riders have two opening round wins.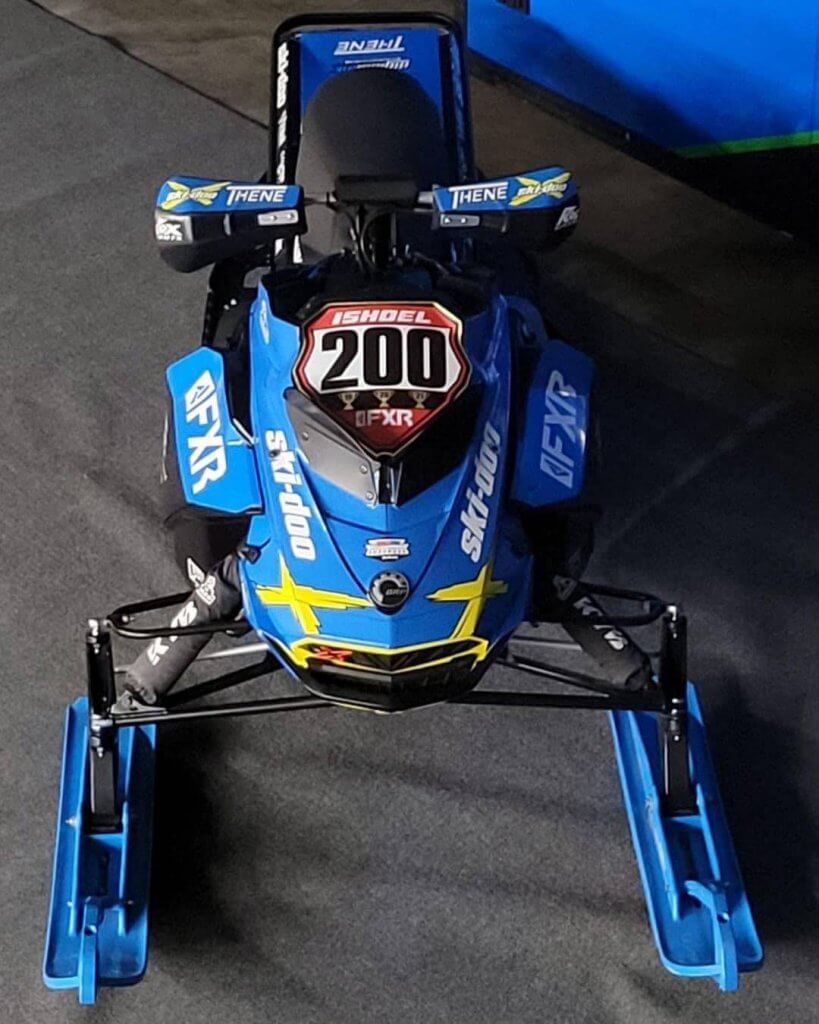 The biggest change to come from the off-season was Thene Motorsports's acquisition of three-time Pro champion Elias Ishoel. Crew Chief of the organization is 2016-2017 Mechanic of The Year, Ossi Kiviniemi.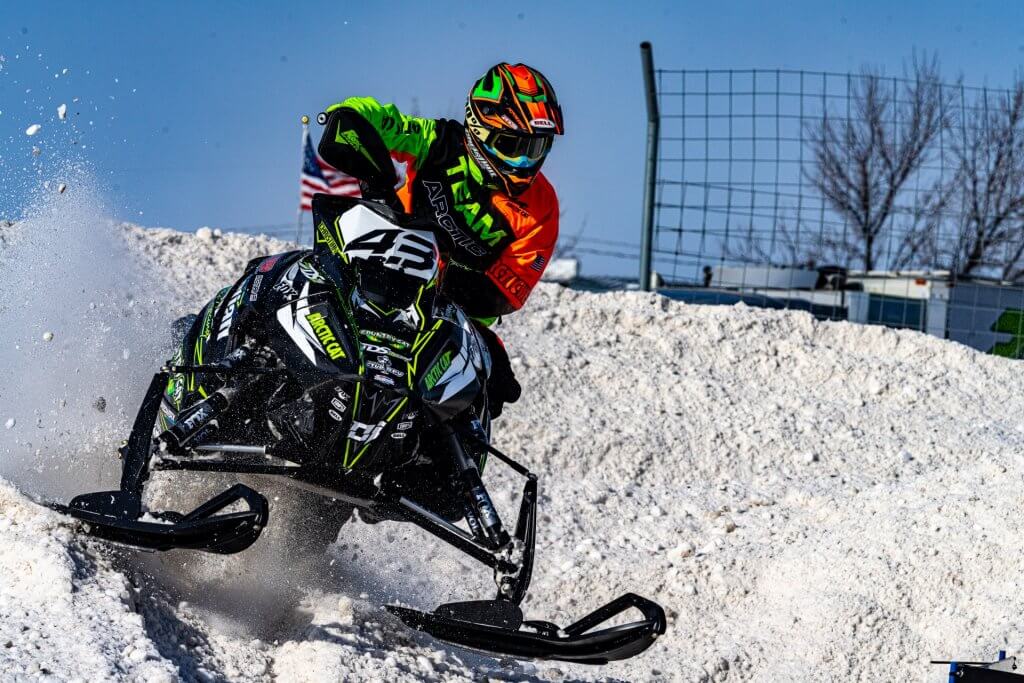 Logan Christian was the topic of one of the off-season's biggest shakeups. The lifelong Arctic Cat rider changed brands when he went from his family-owned operation of Christian Brothers Racing to Scheuring Speed Sports Ski-Doo.
Kody Kamm, Kyle Pallin, Elias Ishoel, and Lincoln Lemieux have all earned Pro wins at Canterbury Park. Adam Peterson, Hunter Patenaude, Trent Witter, Daniel Benham, and Jacob Yurk had garnered Canterbury Park wins during their Pro Lite tenures.
PRO LITE STATS
2021 Championship Top-3:
1st: Adam Peterson #113
2nd: Travis Kern #201
3rd: Nick Lorenz #572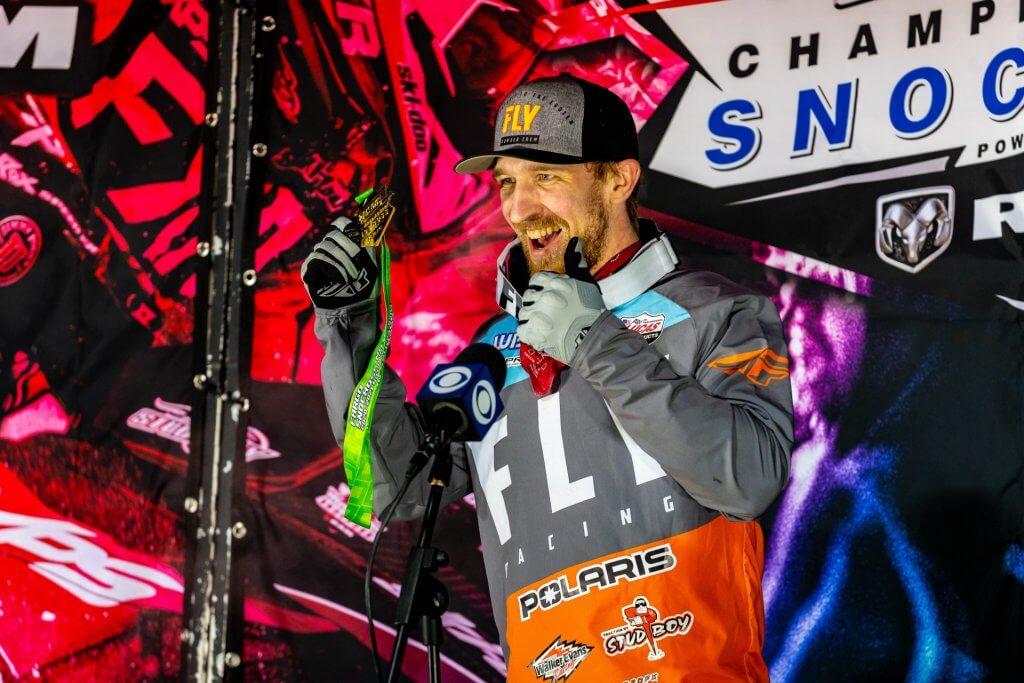 In 2021, no Pro division was more electric than Pro-Lite. Over the course of 16 rounds, 11 different winners rose to the occasion, making Pro-Lite the most evenly matched in series history. Race winners include Adam Peterson, Camryn Anderson, Taylor Cole, Theo Poirier, Nick Lorenz, Travis Kern, Jordan Lebel, Evan Daudt, Carson Alread, Korbyn Anderson, and Ryley Bester.
New to the Pro-Lite division is 2021 Sport champion, Evan Christian of KC Motorsports. Evan joins the likes of teammate Evan Daudt, a class veteran. Christian was a multi-time 2021 winner in the Sport class. Daudt earned his third career Pro Lite win last season.

Another rising star to join the Pro Lite ranks is Ontario's Kenny Mandryk. Mandryk put together an impressive championship chase in 2021 before a broken sternum sustained in Eagle River, WI derailed his title hopes. He was signed by Hentges Racing Polaris and will debut a new number in 2022, #61.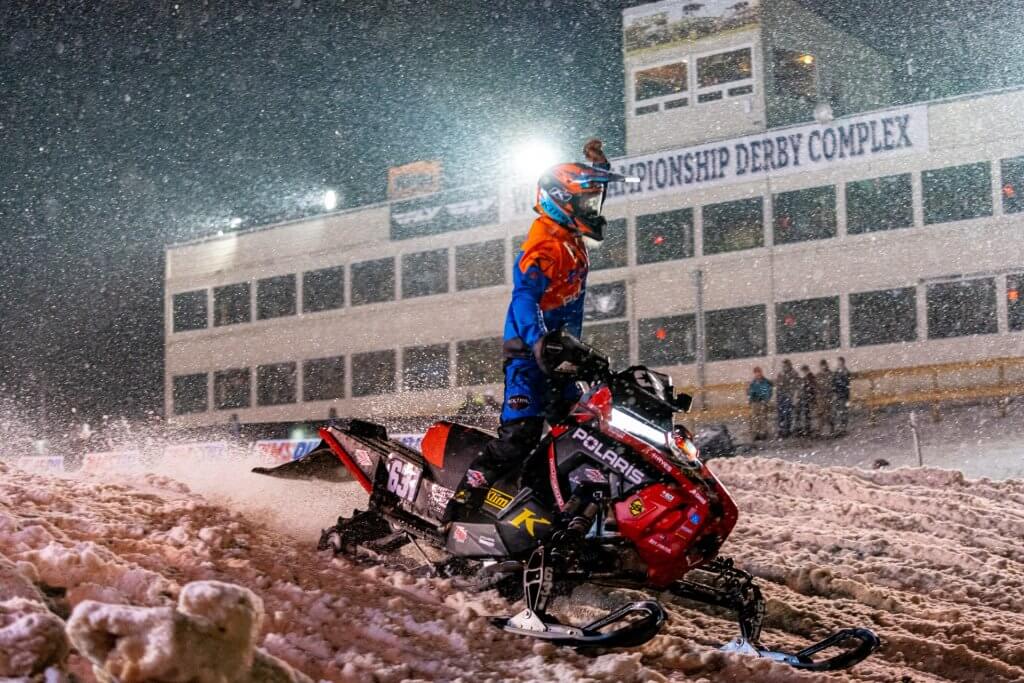 Carson Alread was named Rookie of the Year in 2021. During his Pro Lite rookie season, he earned the record for most wins that season with three. He was the only rider to sweep a weekend, which he accomplished in the finale in Eagle River, WI. At the time, Alread was a satellite rider for Judnick Motorsports. He is now racing out of the team's factory Polaris semi alongside Pro teammate Emil Harr.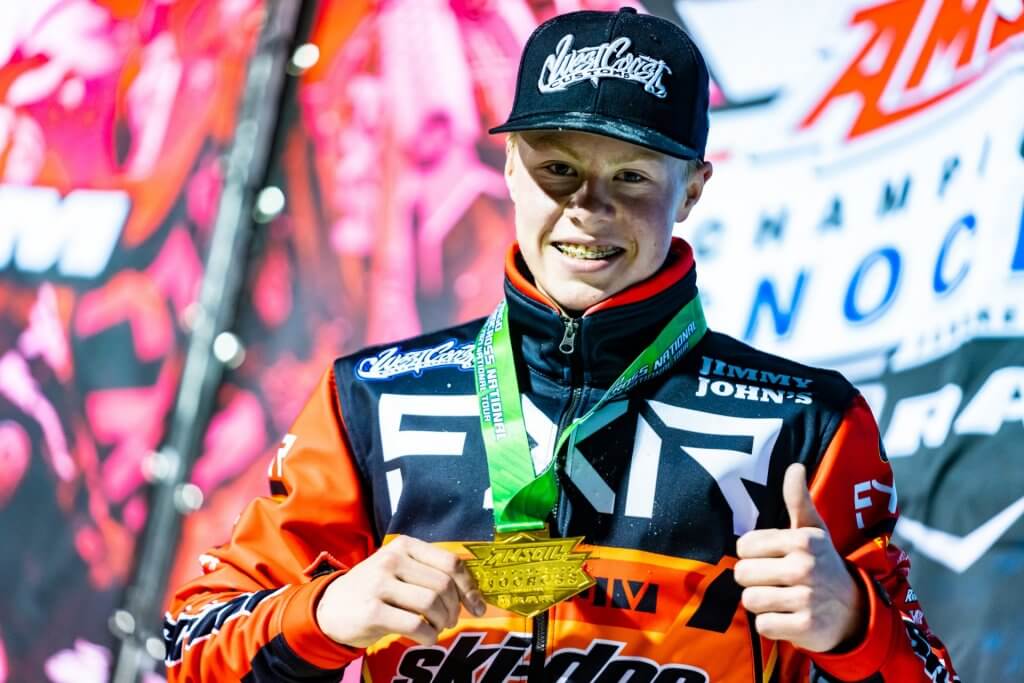 In the opening weekend of the 2021 season, Chicoutimi Quebec's Jordan Lebel sustained a back injury that sidelined him for the first six rounds. Upon his return, he quickly earned two race wins. Before the final two race weekends, he suffered a broken wrist that sidelined him for the final four rounds. Despite his injuries, the rookie put up an impressive five of six top-five finishes and three podiums. Lebel is now racing for Warnert Racing alongside fellow Quebec rider Francis Pelletier.
No brand had a higher Pro-Lite win record in 2021 than Minnesota-based OEM, Polaris, with 11 wins. Polaris unveiled an all-new motor ahead of last season.
---
You can watch all 16 rounds of the Amsoil Championship Snocross season plus the Amsoil Dominator live on FloRacing with a subscription. For more information on how you can follow along this season, click here. For tickets and event info for the Pirtek Snocross National, click here.