The 2022 championship chase continues to West Fargo, ND. The world's great Snocross racers reconvene at the Red River Valley Speedway for its second visit in series history and the third stop of the 2022 National tour.
Fans can expect two action-packed days of high-flying snowmobile racing. The snowmobile track is built over the dirt oval and is home to regional racing. The venue also serves as a professional-grade Snocross practice facility for all ages. The large grandstands provide optimal viewing of the expansive course. Indoor vending and concessions below the grandstands are available for fans to warm up while not missing a beat thanks to monitors. Click here for tickets, a race day schedule, and more information.
THE VENUE
Red River Valley Speedway is best known for its dirt track racing since 1967 (formerly known as Red River Speedway). In 2010, the 1/2 mile dirt track was shortened to 3/8 mile in length. The venue is home to IMCA Modifieds, Stock Cars, SportMods, Hobby Stocks, Legends, and Sprint Car racing, including the NOS Energy Drink World of Outlaws.
In 2021, Amsoil Championship Snocross made its inaugural visit to the speedway after previously having the Fargo event hosted by Buffalo River Race Park.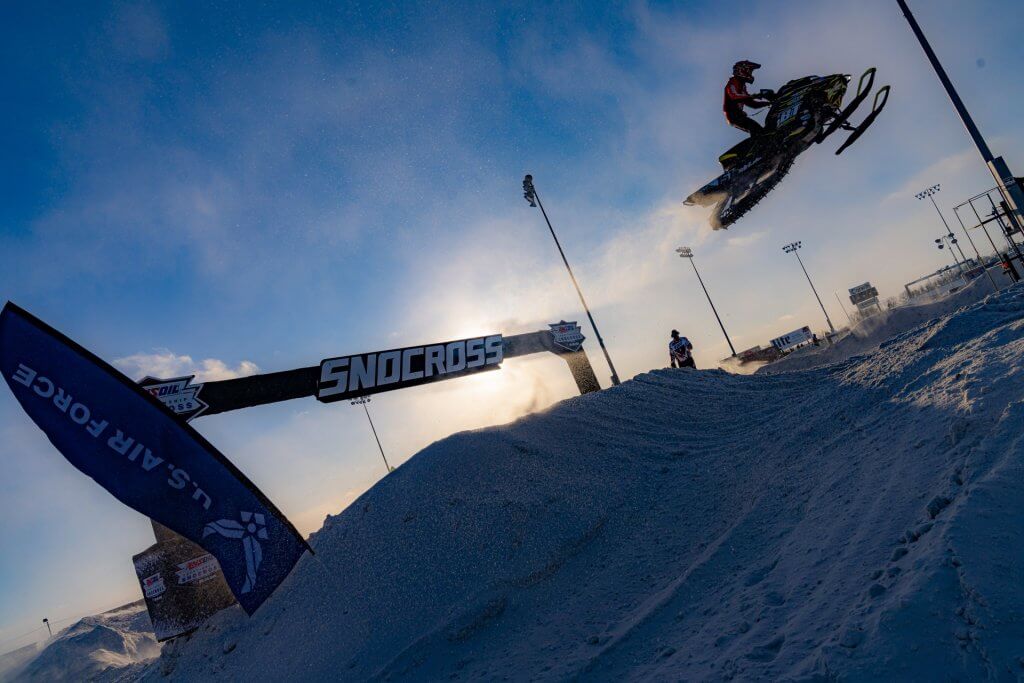 Outside of the National event, the Snocross track at Red River Valley Speedway serves as a professional practice and race facility for all ages. These events are organized and promoted by Chad Ohnstad and his team. Since springing into the Snocross scene, Ohnstad (Team Co-Owner, All Finish Racing, and Owner, All Finish Concrete) quickly put plans into action to grow and promote the future of the sport.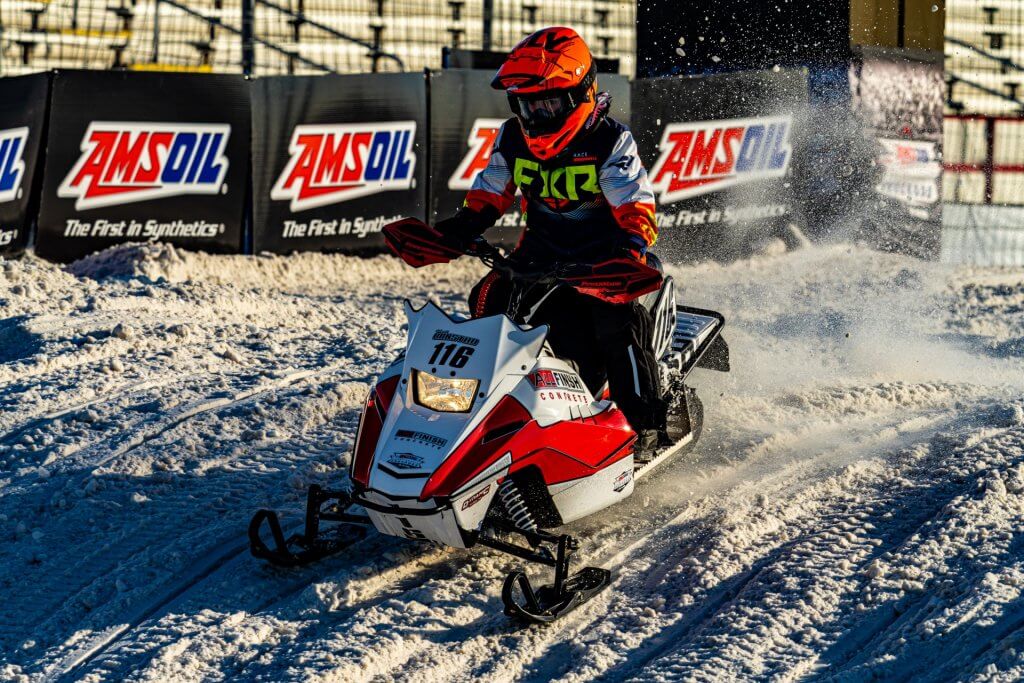 Snocross racing in Fargo is commonly known for its below-freezing temperatures. A notable feature of the 2021 course was its elevated start. The average lap time of the Amsoil Pro class that year was 40.069 seconds. 
PRO STATS
2022 Championship Points Standings:
1st: Elias Ishoel #200 (134 points)
2nd: Kody Kamm #53 (128 points)
3rd: Francis Pelletier #220 (124 points)
4th: Hunter Patenaude #8 (123 points)
5th: Emil Harr #31 (123 points)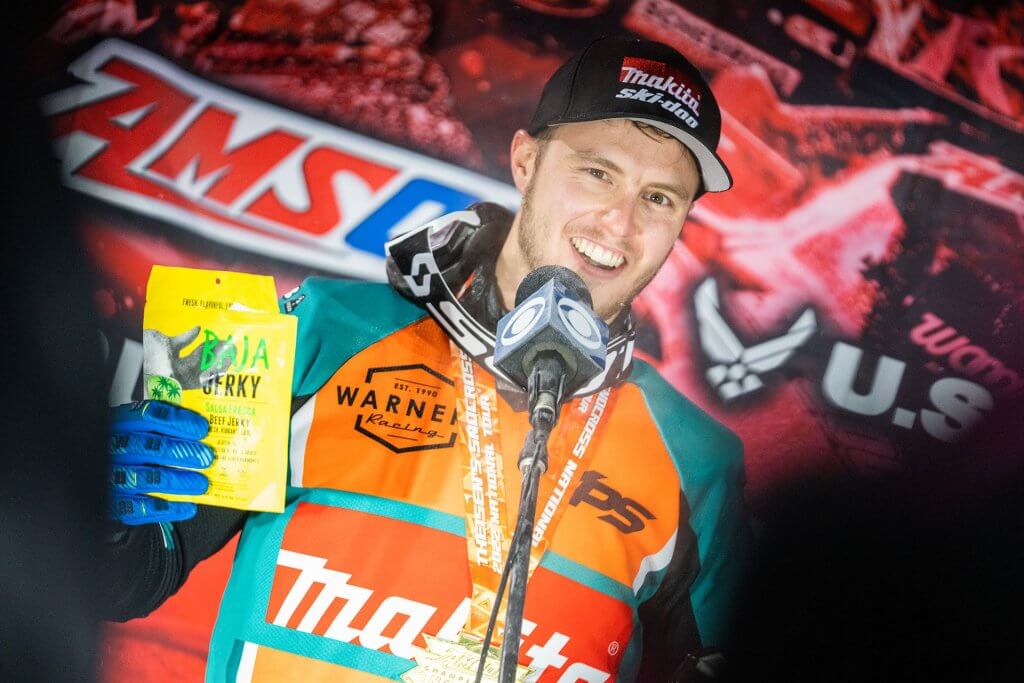 Sophomore Pro rider from Quebec, Francis Pelletier, scored his first career Pro win in round 3. He doubled down with career win #2 the following night at the Theisen's Snocross National. Pelletier was the championship runner-up in 2021, just one year after winning the Pro-Lite title. In both round 3 and 4 Finals, Pelletier's speeds and overall performances were unmatched as he won by 4.8 and 12 seconds, respectively. Following round 4, Pelletier had jumped to 3rd in the championship points chase.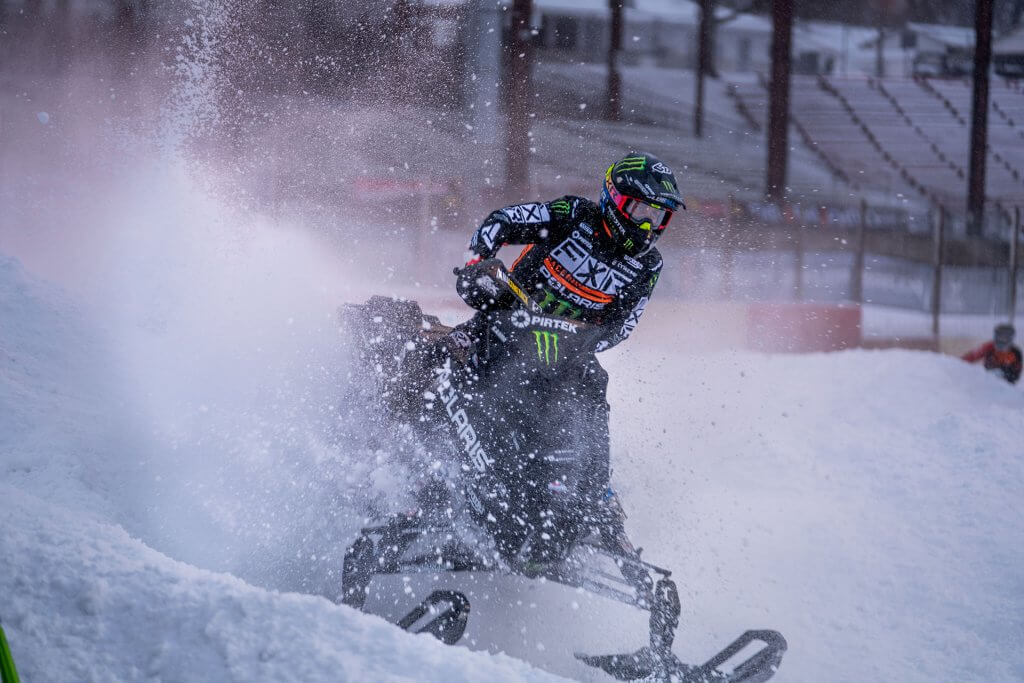 The Hentges Racing Polaris Pro riders, Oskar Norum and Kody Kamm, made podium appearances in round 3 (Norum) and 4 (Kamm). Norum was in contention for a round 4 podium before a mechanical in the final lap derailed his hopes. Kamm has been one of the more consistent riders in 2022 with only one finish outside of the top-5 (round 2, 7th). Following his Round 4 run, the 2017 Pro Champion had made his way up t 2nd in the points standings.
Another rider inside the top-5 championship points race is Sweden's Emil Harr (5th) who has only had one finish outside of the top-5 (Round 4, 13th).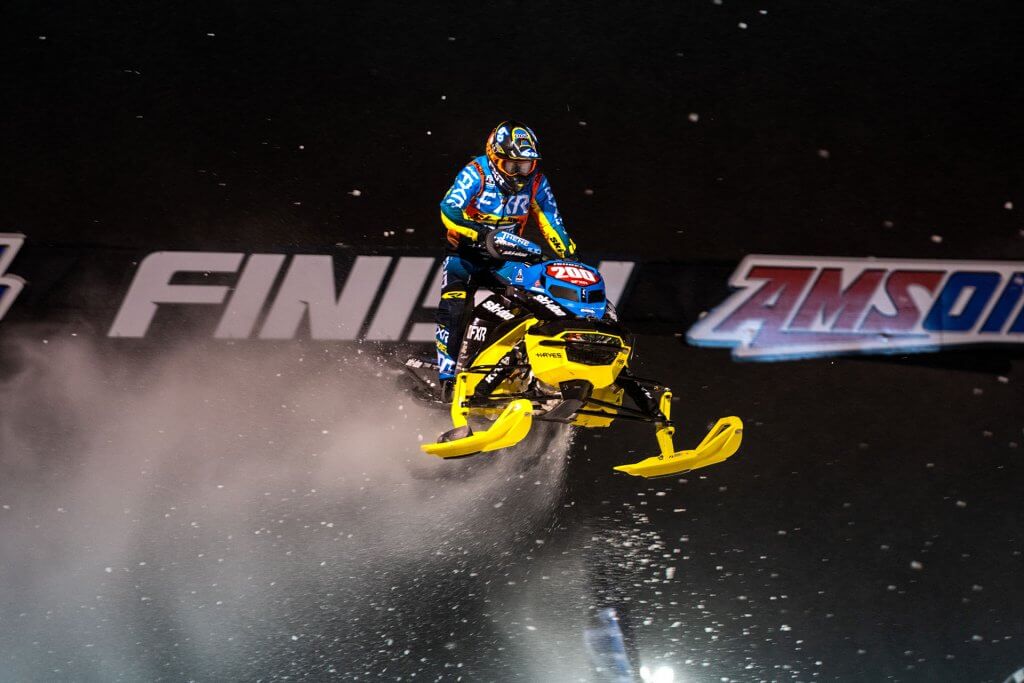 Reigning Pro Champion, Elias Ishoel, swept the All Finish Concrete Snocross National in 2021 with a pair of Amsoil Pro Final wins. After winning the first two rounds of the season, Ishoel finished outside of the top-5 both nights in rounds 3 and 4.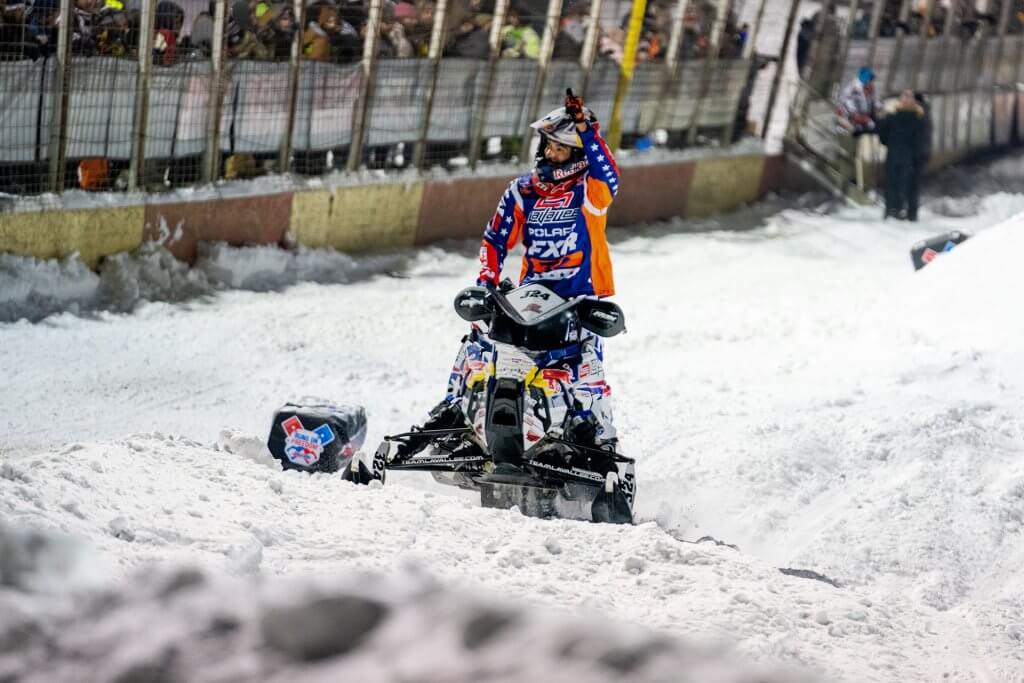 Other Amsoil Pro riders to have earned a podium at the West Fargo venue (2021) are Oskar Norum, Trent Wittwer, Logan Christian, and Kyle Pallin.
A rider who will be notably missing from the All Finish Concrete Snocross National presented by Kost Material is One Three Motorsports Ski-Doo's Lincoln Lemieux. In round 4, Lemieux was involved in a crash in the Pro LCQ. Lemieux is speculated to return to racing in 2022, though no official plans have been made at this time. Until then, he is on injured reserve and back home in Vermont. Amsoil Championship continues to wish him a speedy recovery.
Check out the highlights from the last round at the Dubuque County Fairgrounds (Dubuque, IA):
PRO LITE STATS
2022 Championship Points Standings:
1st: Jordan Lebel #511 (171 points)
2nd: Nick Lorenz #572 (147 points)
3rd: Ryley Bester #151 (122 points)
4th: Lukas Johannson #30 (120 points)
5th: Carson Alread #631 (111 points)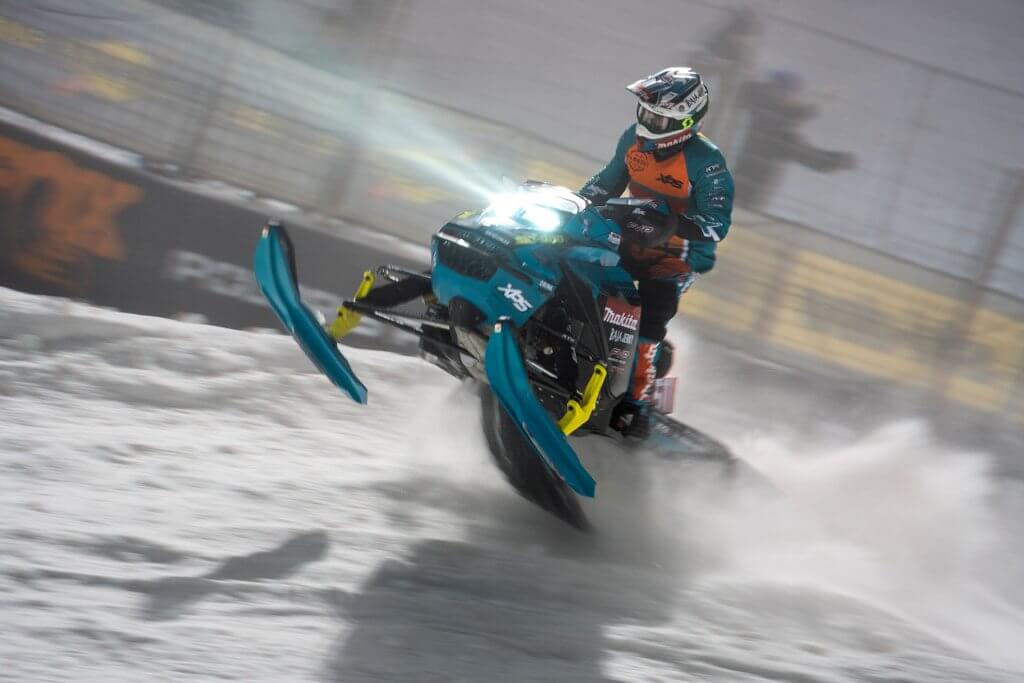 Jordan Lebel remains undefeated in the Pro Lite division with four-straight wins. The #511 helped seal the deal on a perfect weekend for Warnert Racing Ski-Doo alongside his teammate who swept in the Amsoil Pro Class, Francis Pelletier. In a similar fashion to Pelletier, Lebel won each final by more than five seconds.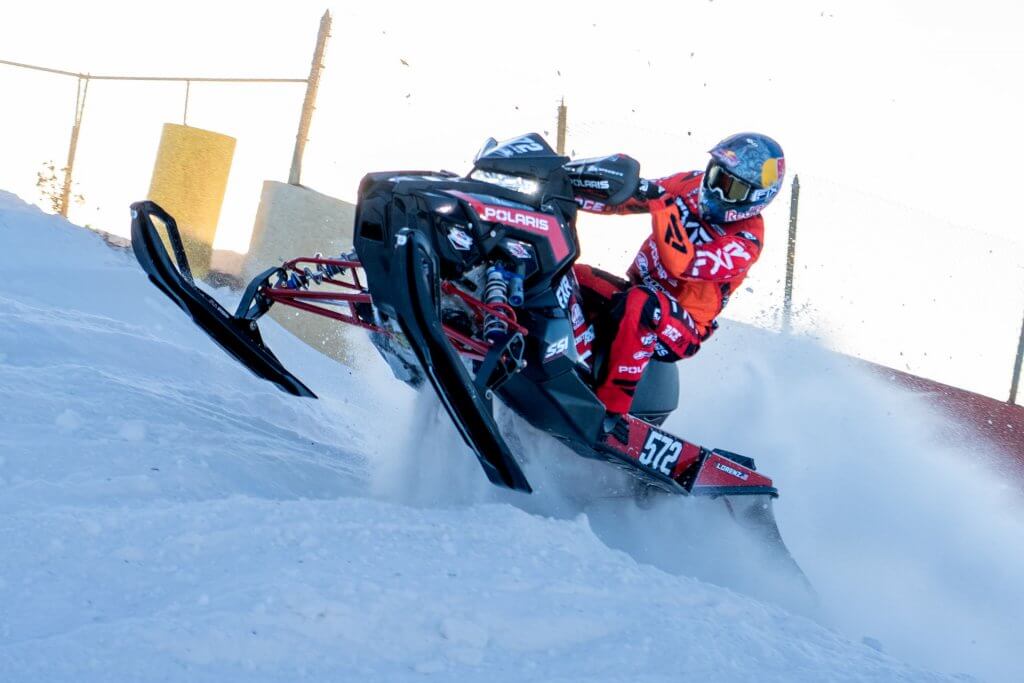 Kenosha's Nick Lorenz has been a model of consistency with three-straight podium finishes. In the preceding two rounds, Lorenz has shown strength in both his starts and Final finishes.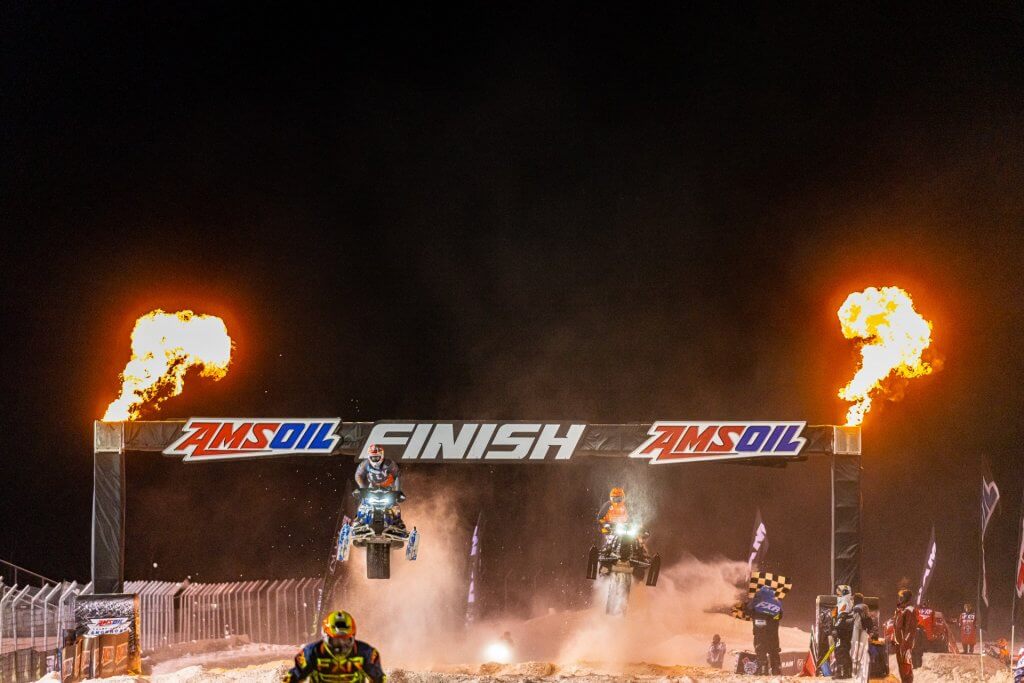 2021 winners at the All Finish Concrete Snocross National included Jordan Lebel and Evan Daudt. Other podium finishers included Adam Peterson, Nick Lorenz, and Travis Kern.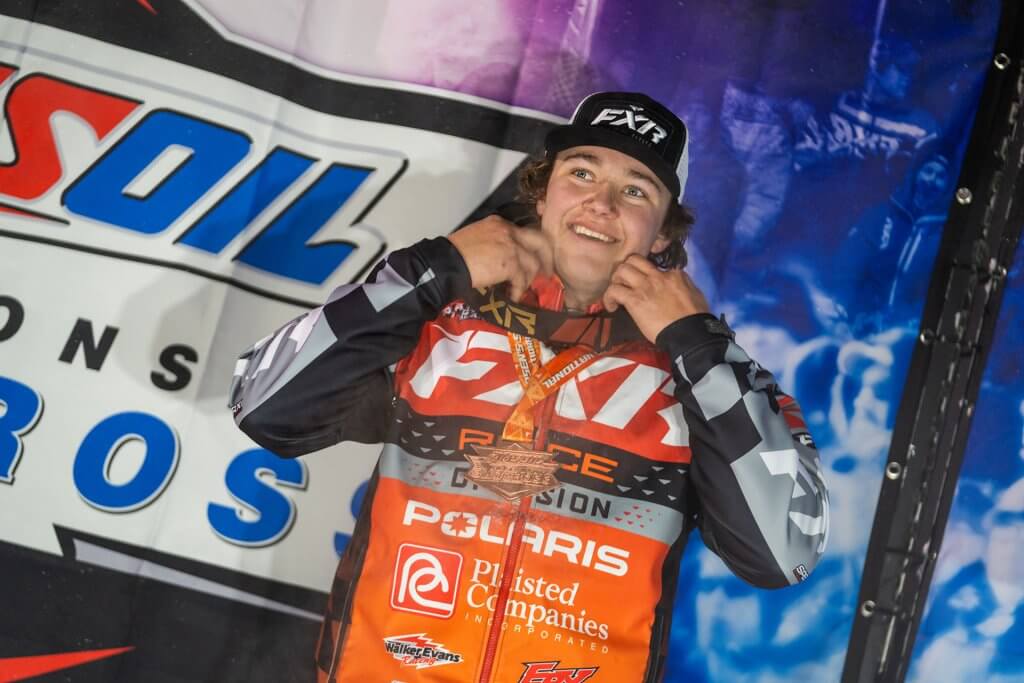 Podium finishers so far this season include Jordan Lebel, Nick Lorenz, Taylor Cole, Korbyn Anderson, Andy Lieders, Carson Alread, and Ryley Bester.
Check out the highlights from the last round at the Dubuque County Fairgrounds (Dubuque, IA):
---
You can watch all 16 rounds of the Amsoil Championship Snocross season plus the Amsoil Dominator live on FloRacing with a subscription. For more information on how you can follow along this season, click here. For tickets and event info for the All Finish Concrete Snocross National presented by Kost Materials, click here.