Amsoil Championship Snocross ventures east to Salamanca, NY for the first time since 2020. The event will once again be held in conjunction with ISOC regional affiliate, East Coast Snocross. The region is among the top-5 places in the United States for trail riding and always provides a packed house of snowmobile enthusiasts and passionate face fans.
Fans can expect two action-packed days of high-flying snowmobile racing. The venue includes grandstands, a large spectating hill, indoor vending as well as an indoor live stream viewing area for fans to warm up while not missing a beat. Click here for tickets, a race day schedule, and more information.
THE VENUE
2022 marks the ninth visit in Amsoil Championship Snocross history. With snowmobile trails right out the front door of the Seneca Allegany Resort & Casino hotel, snowmobile enthusiasts can ride their personal machines right up to the front gate.
PRO STATS
2022 Championship Points Standings:
1st: Hunter Patenaude #8 (205 points)
2nd: Elias Ishoel #200 (201 points)
3rd: Emil Harr #31 (185 points)
4th: Kody Kamm #53 (185 points)
5th: Oskar Norum #40 (168 points)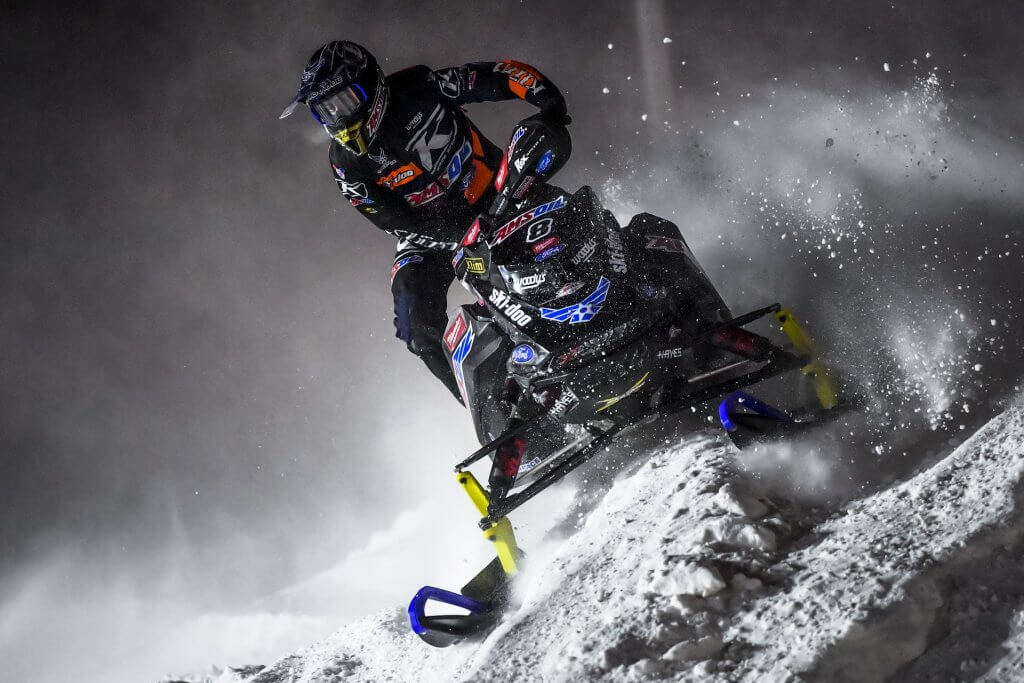 A new points leader arose from round 5 in West Fargo, ND with his P3 finish. Hunter Patenaude secured a second-place finish the next night. Rounds 5 and 6 made for a career-best weekend. The Vermont native is on the hunt for his first career Pro win.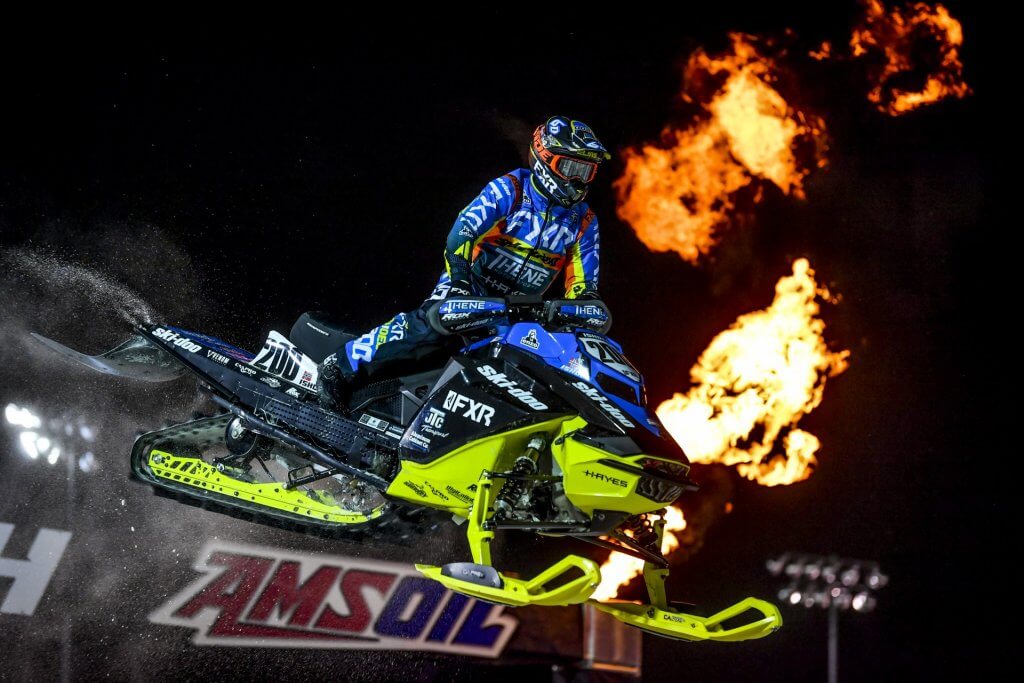 A hard-charging Elias Ishoel went from 9th place to 2nd in round 5. He claimed gold the next night. The Norwegian rider and defending class champion is currently 2nd in the championship chase. Ishoel is the winningest current Amsoil Pro class rider in Salamanca with 2 Pro wins. He also has one Pro Lite win. (2015-2016)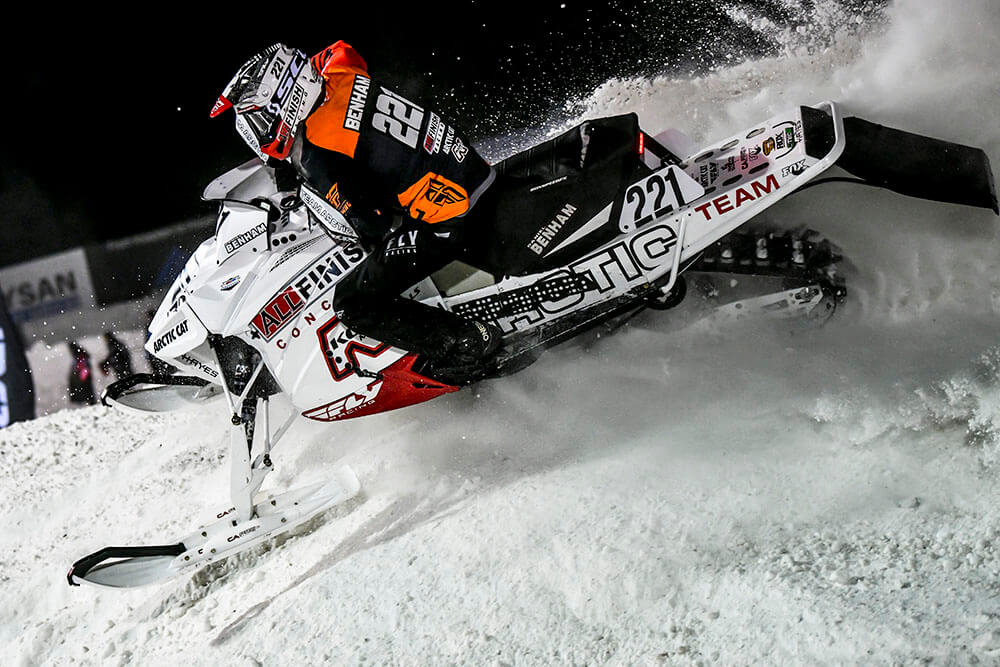 All Finish Racing secured the team's first Amsoil Pro win thanks to Daniel Benham in Round 5. The next night, his teammate Jacob Yurk earned a 3rd place finish. Both podiums were the first for Arctic Cat this season in the Pro class. The team is a brand-new operation this season.
Other Amsoil Pro riders to have won at the US Air Force Snocross National in Salamanca are Kody Kamm (2018-2019) and Aki Pihlaja (2018-2019). Hunter Patenaude, Trent Wittwer, Francis Pelletier, Daniel Benham, Travis Muller all have Pro Lite wins.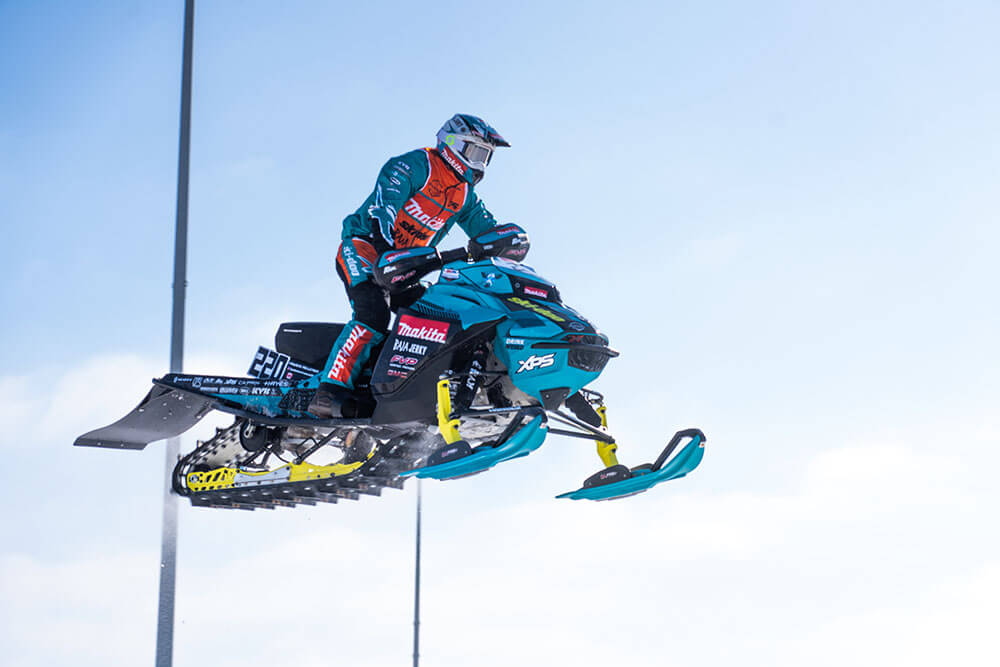 Class injury report: Francis Pelletier was involved in a crash in round 6 where he dislocated his hip. He is expected to make a full recovery before the event. Lincoln Lemieux is still sidelined with no confirmed date in which he will return to the race track. Lemieux was involved in a crash in round 4 resulting in broken ribs, a collapsed lung, and multiple fractured vertibrae. He is currently taking it easy at home in Vermont.
Check out the highlights from the last round at Red River Valley Speedway (West Fargo, ND):
PRO LITE STATS
2022 Championship Points Standings:
1st: Jordan Lebel #511 (257 points)
2nd: Nick Lorenz #572 (224 points)
3rd: Marcus Ogemar #58 (188 points)
4th: Ryley Bester #151 (180 points)
5th: Lukas Johansson #30 (178 points)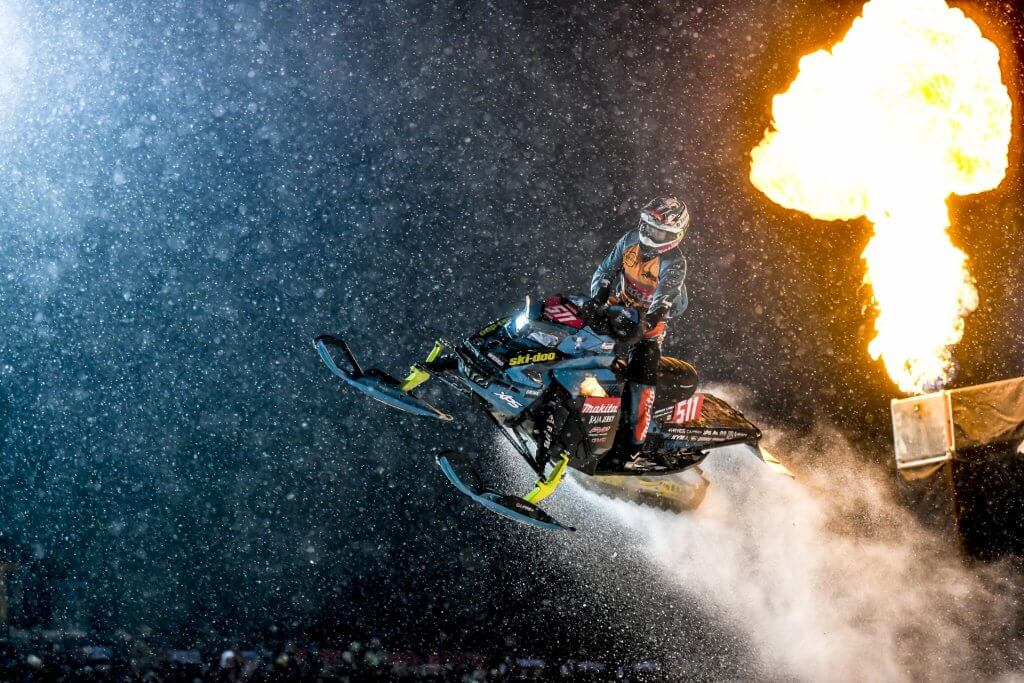 Jordan Lebel remains undefeated in the Pro Lite division with six-straight wins and the points lead. Of the current Pro Lite riders, he is the only one to have held such a streak. The only other current rider to do so was Elias Ishoel in 2015-2016 with 7. He won 10 Finals that season while riding for Warnert Racing Ski-Doo.
With 10 rounds to go, the 2022 championship is far from clinched. In 2015-2016, the Pro Lite championship was not claimed by Ishoel. In fact, it was claimed by Montana Jess. Jess didn't have any wins, but was the most consistent.
One of the most consistent riders next to Jordan Lebel is Polaris Snowmobiles rider, Nick Lorenz. Nick has been on the box since round 2. Lorenz gave us one of the weekend's most thrilling last-lap passes just feet before the Amsoil finish line in his second-round qualifier. Lorenz scored his first career Pro Lite finish in Salamanca during the 2019-2020 season.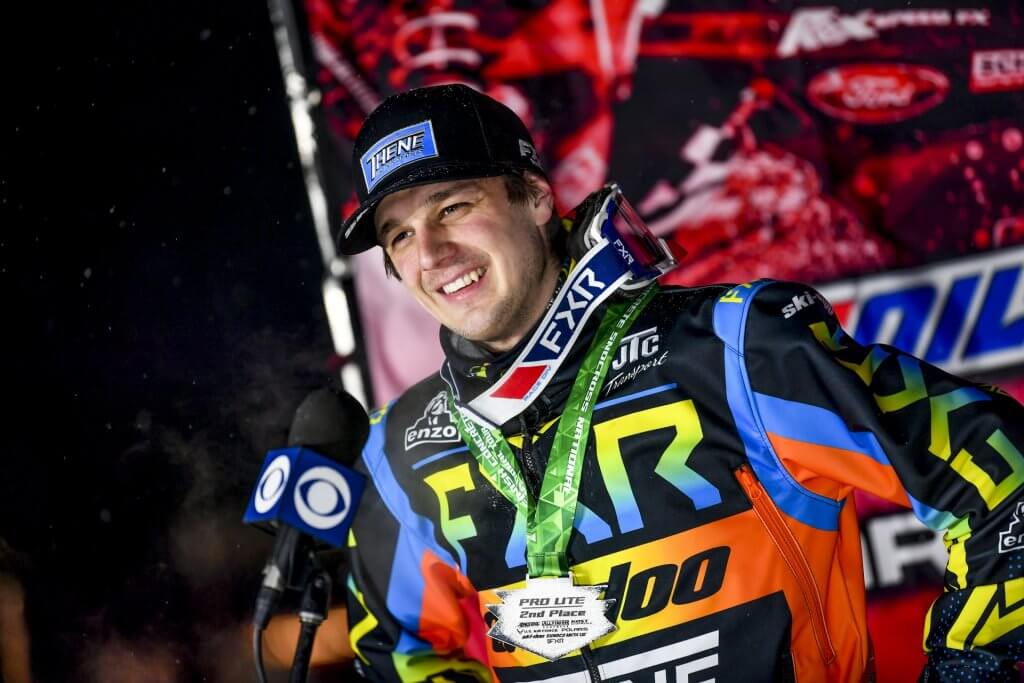 Marcus Ogemar made a big leap into 3rd place in the Pro Lite points standings following back-to-back 2nd place finishes in West Fargo, ND for rounds 5 and 6. Prior to the season, Ogemar had little seat time. He credited this performance to the amount of seat time he has been able to log since the opening rounds.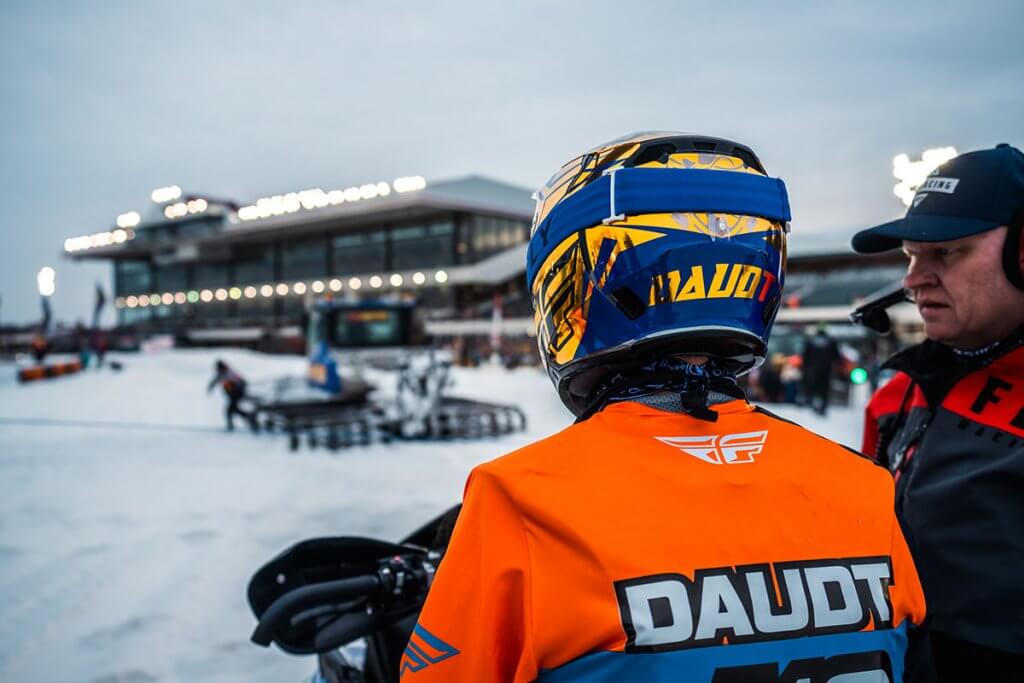 Other than Nick Lorenz, there is only one other current Pro Lite racer who has won in Salamanca – Evan Daudt. This win came during the 2016-2017 season. Daudt's most recent win came in 2021 in Fargo.
Check out the highlights from the last round at Red River Valley Speedway (West Fargo, ND):
---
You can watch all 16 rounds of the Amsoil Championship Snocross season plus the Amsoil Dominator live on FloRacing with a subscription. For more information on how you can follow along this season, click here. For tickets and event info for the US Air Force Snocross National in Salamanca, NY, click here.