The 2022 Amsoil Championship Snocross title chase concludes this weekend with the Cannonsburg Snocross National just outside of Grand Rapids, MI. The final two rounds will be contested on the slopes of Cannonsburg Ski Area. ACS made its first visit to the venue in 2020 before being prematurely terminated due to COVID-19. Only a few divisions have ridden or stepped foot on the course, making 2022 the first official visit for many.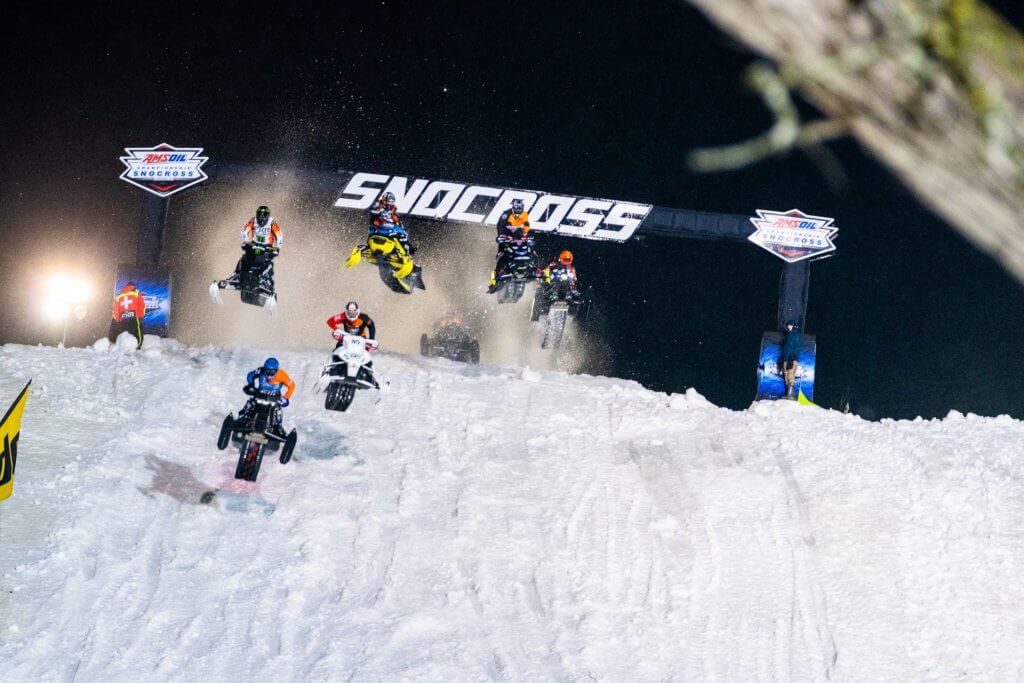 PRO STATS
2022 Championship Points Standings:
1st: Elias Ishoel #200 (503 points)
2nd: Emil Harr #31 (450 points)
3rd: Francis Pelletier #220 (435 points)
4th: Hunter Patenaude #8 (433 points)
5th: Kody Kamm #53 (416 points)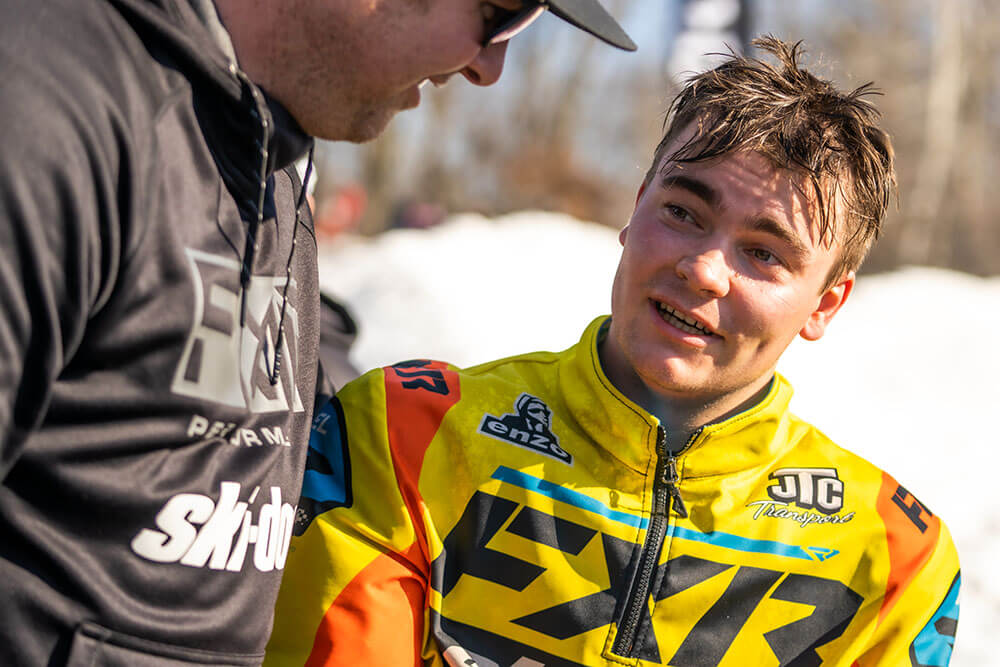 Elias Ishoel enters the weekend as high point man. It is possible that he can clinch his fourth-consecutive title on Friday night unless Emil Harr gains by nine or more points. Ishoel has built an impressive season with eight wins and ten podiums. Ishoel swept both rounds of points racing last weekend in Lake Geneva and finished 3rd in the Amsoil Dominator. A 2022 Amsoil Pro title would be the first for Thene Motorsports Ski-Doo
Emil Harr earned runner-up finishes in Lake Geneva, which helped him solidify 2nd place in the points standings heading into championship weekend. The Swedish rider has one win and seven podiums in 2022.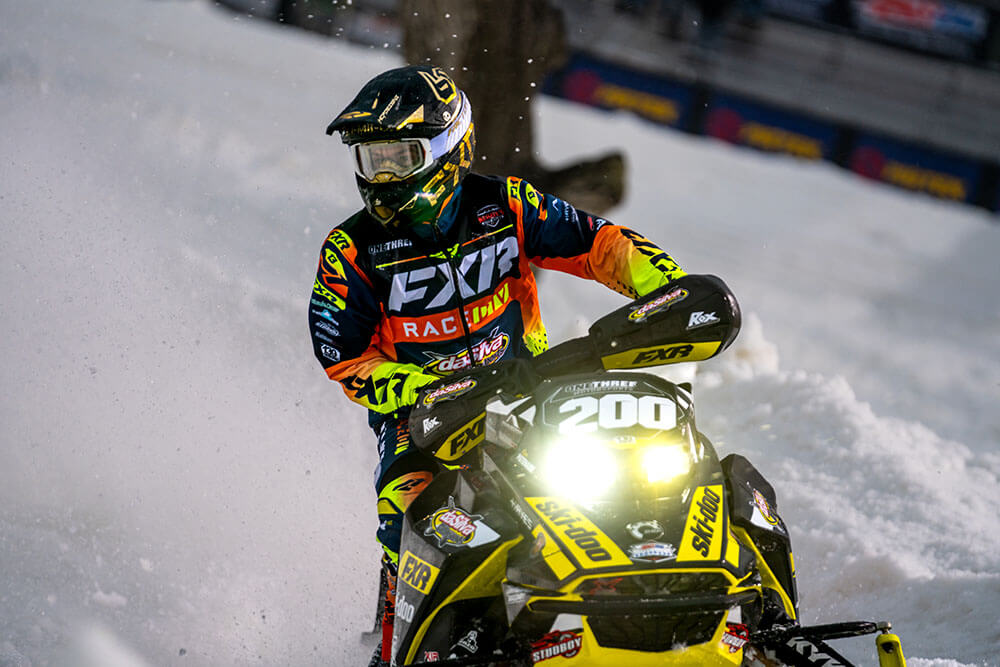 Lincoln Lemieux (One Three Motorsports Ski-Doo) was seen practicing on Friday at Lake Geneva and has announced that he will be making his official return to racing in round 16.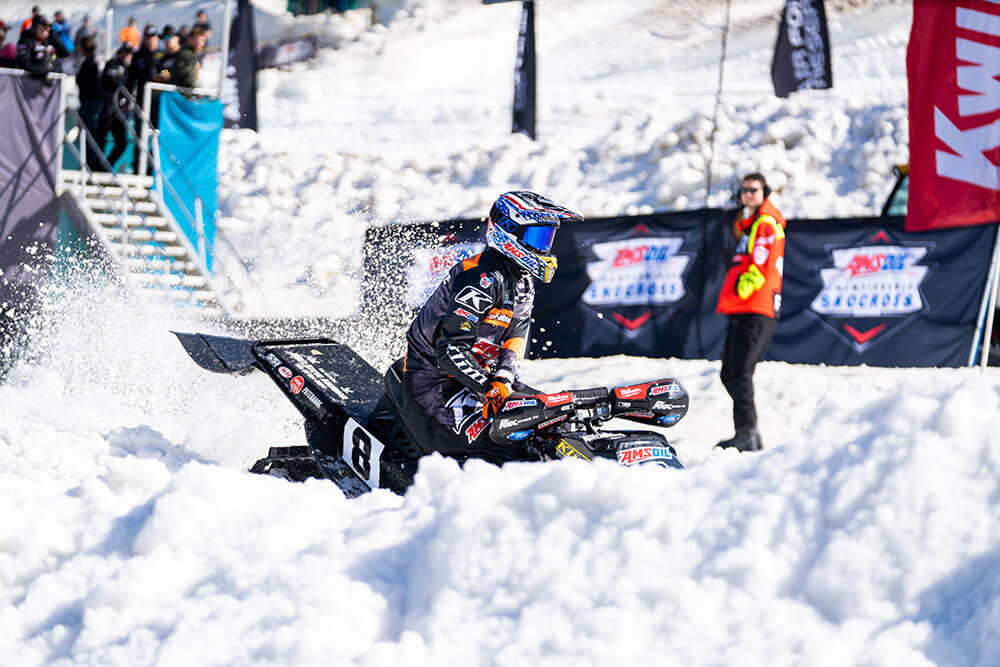 Down but not out. Hunter Patenaude did not finish in either round in Lake Geneva. In 2022, Patenaude has been one of the most resilient riders in the Amsoil class and has made a habit out of making big comebacks.
A pair of top-5s. Hentges Racing Polaris rider, Oskar Norum, was leading the race in round 13 before he suffered a major off. He rallied back to earn 5th, followed by 5th again the following round.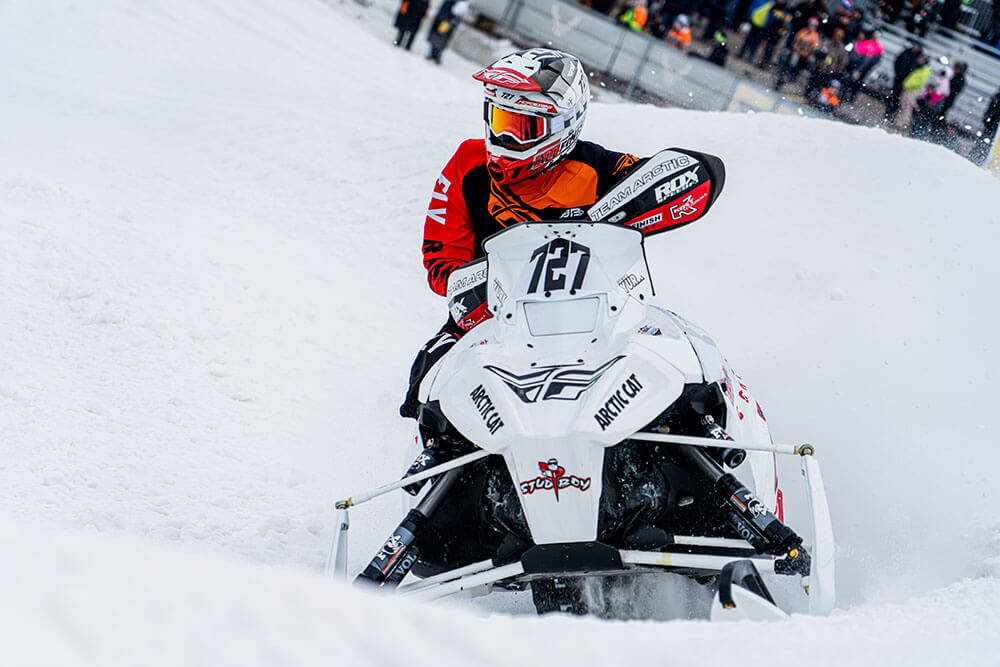 Hometown crowd. The Cannonsburg Snocross National will serve as the home race for Jacob Yurk (Grand Blanc, MI) and Kyle Pallin (Ironwood, MI).
Check out the highlights from the last round at the Amsoil Snocross National presented by Kwik Trip (Lake Geneva, WI):
PRO LITE STATS
2022 Championship Points Standings:
1st: Jordan Lebel #511 (547 points)
2nd: Marcus Ogemar #58 (473 points)
3rd: Ryley Bester #151 (469 points)
4th: Nick Lorenz #572 (468 points)
5th: Evan Christian #33 (434 points)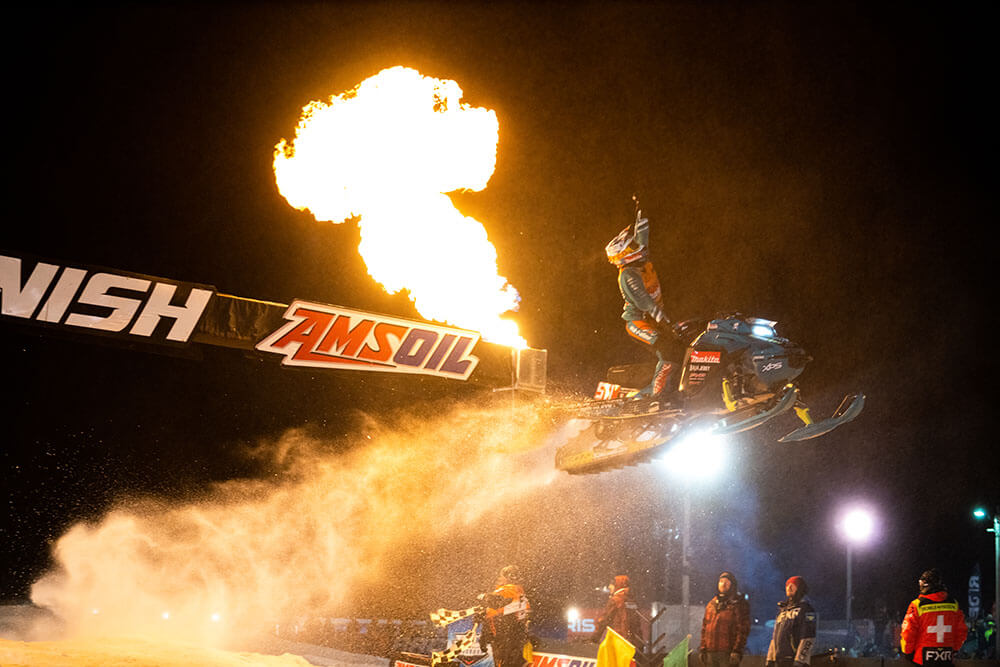 It was a weekend for the history books for Chicoutimi, QC's Jordan Lebel (Warnert Racing Ski-Doo). On Friday night, he won the Amsoil Dominator and rounds 13-14. His round 14 win came from the back row. He was a part of the action throughout each main event. Lebel has held the points lead all season long. He can clinch the Pro Lite title unless Ogemar gains 30 points, Bester gains 34 points, or Lorenz gains 35 points in round 13.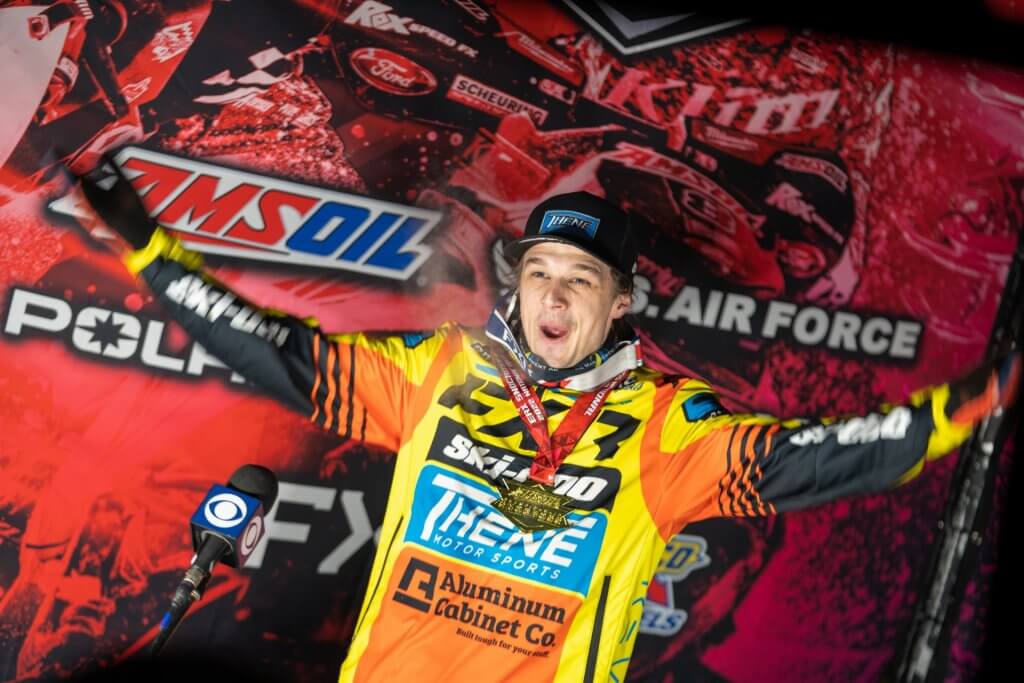 Marcus Ogemar jumped two positions in the championship points chase over the weekend, going from fourth to second. Only five points now separate 2nd (Ogemar) through 4th (Lorenz). Pro Lite rookie, Evan Christian, currently rounds out the top-5.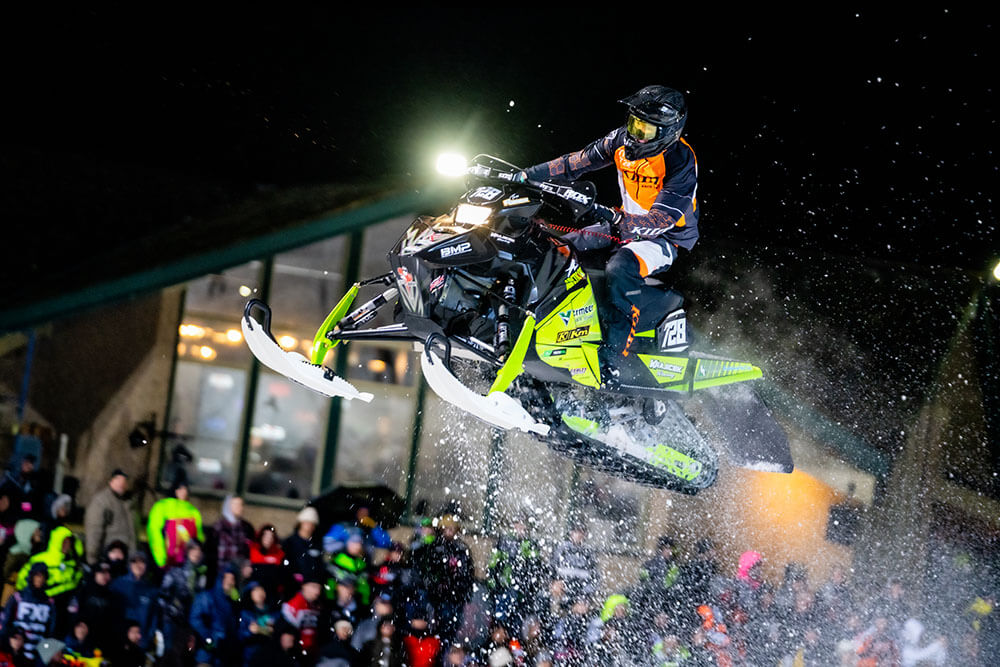 A season-best weekend for Krajicek Racing Arctic Cat's Theo Poirier. Theo nabbed the holeshot in the Amsoil Dominator and continued on to battle for the top positions. He ultimately came away with a 5th place finish, the 2nd highest finishing Pro Lite rider. Theo went on to garner a 3rd place finish in round 14. Poirier is backed by renowned race mechanic, David Otto.
Andy Pake earned a top-10 finish in Round 14 (7th). The Felton, MN rider has only been back for a few rounds following a major injury sustained in Round 4 and has wasted no time finding his groove again.
Check out the highlights from the last round at the Amsoil Snocross National presented by Kwik Trip (Lake Geneva, WI):
---
You can watch all 16 rounds of the Amsoil Championship Snocross season plus the Amsoil Dominator live on FloRacing with a subscription. For more information on how you can follow along this season, click here. For tickets and event info for the Cannonsburg Snocross National, click here.