An exciting addition to this weekend's schedule is the first of three Snow Bike appearances, referred to as the Snow Bike Triple Crown. Top Snow Bike racers will face off for the first time this season. The intense battles last season between Jesse Kirchmeyer, Troy Horbaty, Yanick Boucher, Keaton Ward, and Canyon Ashley made for some of the most talked about moments of the season.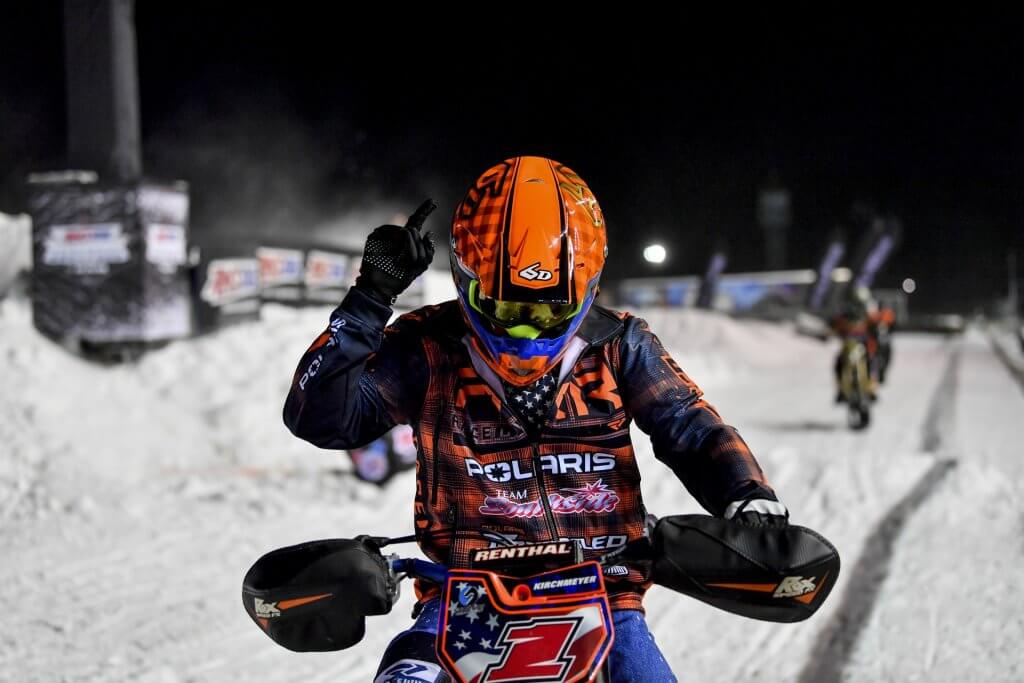 THE VENUE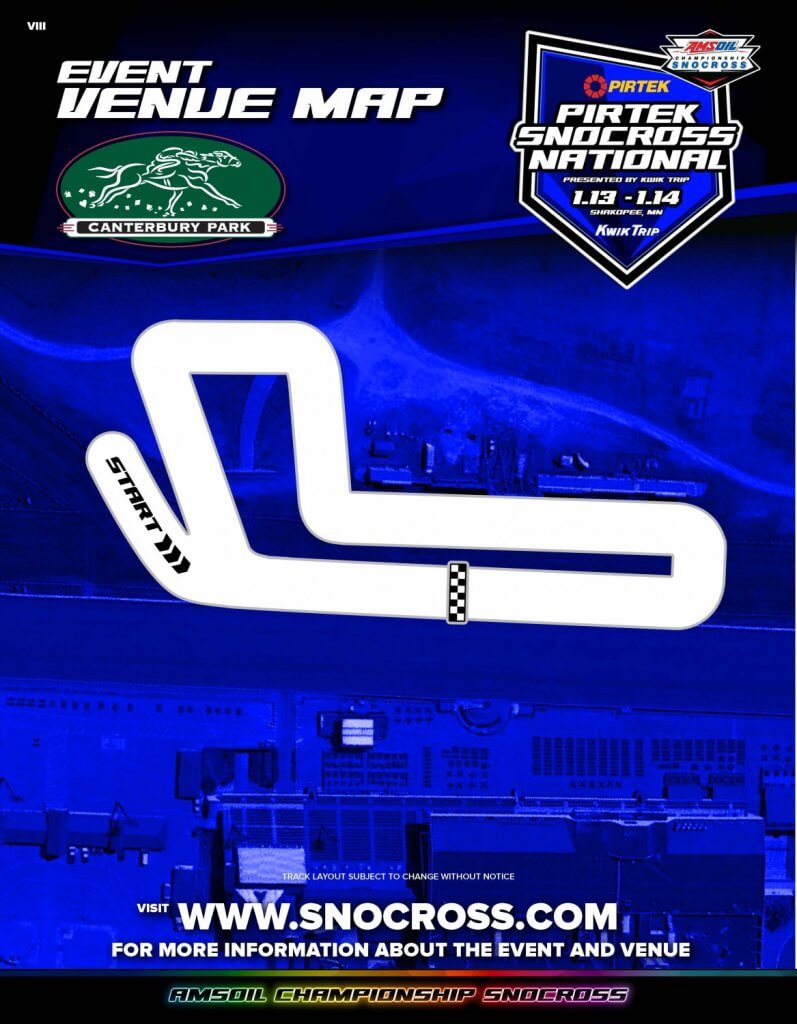 AMSOIL PRO STATS
1st: Elias Ishoel #200 (85 points)
2nd: Kody Kamm #53 (79 points)
3rd: Emil Harr #31 (67 points)
4th: Daniel Benham #221 (67 points)
5th: Logan Christian #43 (58 points)
Elias Ishoel ended the weekend after going 2-1. In an emotional podium appearance Saturday night in Fargo for Round 1, Ishoel expressed how his P2 finish meant more to him than some of his championships. Over the off-season, he suffered a major injury that had him questioning whether or not it was time to retire. The four-time champion charged forward to give the fans a show as he battled with former champion Kody Kamm. In rounds 3-4, the duel between Ishoel and Kamm is unequivocally one to keep an eye on.
Kenosha's Kody Kamm wowed the industry with his authoritative win of the $10,000-to-win AMSOIL Dominator in Fargo. He backed it up with winning Round 1. After three consecutive winless seasons, many wondered if Kamm had past the apex of his career. Kamm silenced any and all hearsay with his opening weekend performance where he went 1-2 in addition to earning his 2nd AMSOIL Dominator title.
Sweden's Emil Harr and Minnesota's Daniel Benham also made podium appearance in the opening rounds, making top-3 representation for all three manufacturers.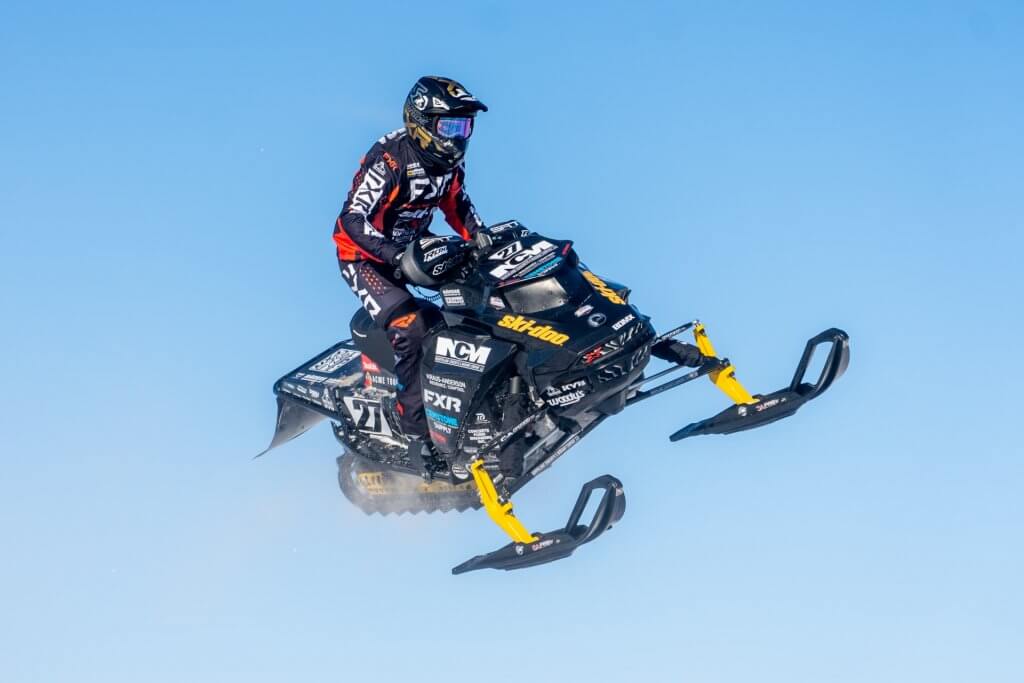 In his highly anticipated return to racing, Sweden's Petter Narsa rounded out his weekend with a pair of top-5 finishes (5-4).
Notably missing from the front of the field in rounds 1 and 2 were a handful of 2022's heavy hitters including Hunter Patenaude (DNF, 11) and Francis Pelletier (DNS, 9).
PRO LITE STATS
1st: Jordan Lebel #511 (90 points)
2nd: Ryley Bester #151 (83 points)
3rd: Evan Christian #33 (71 points)
4th: Evan Daudt #413 (70 points)
5th: Marcus Ogemar #58 (63 points)
Jordan Lebel is at it again. The young Canadian once again leaves Fargo with back-to-back wins and the red plates. This time, with a $10,000 bonus for winning rounds 1 and 2 courtesy of KPH, Inc. His speeds were unmatched in the opening weekend with his fastest lap time being faster than the fastest Pro riders. With speeds that can, at times, be unmatched, Lebel has a highly regarded riding style that appears effortless.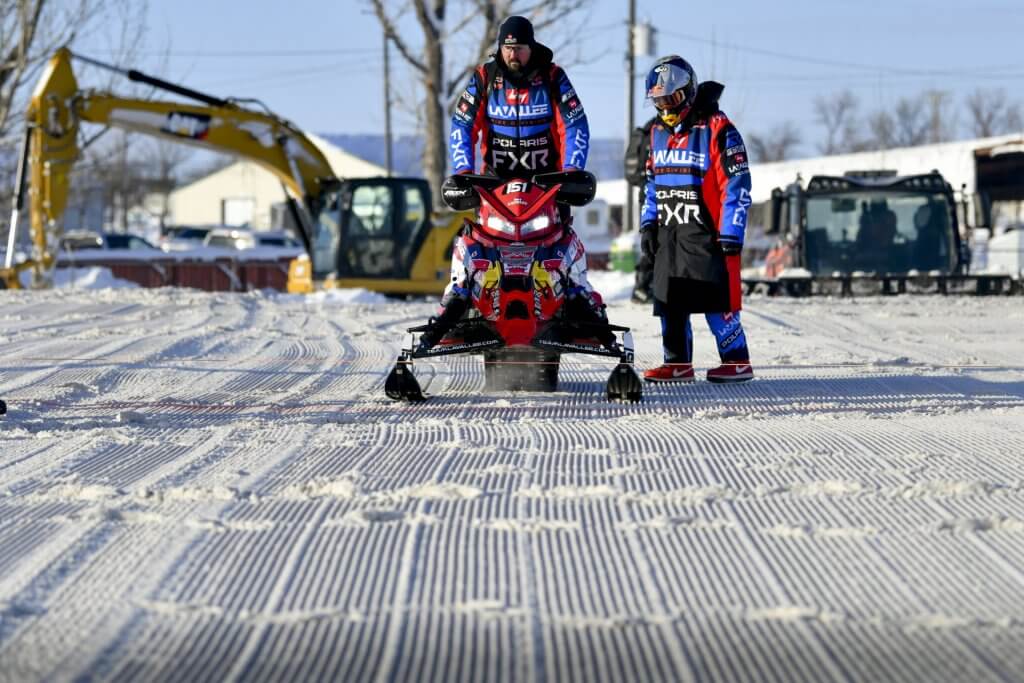 Similar to last season, Ryley Bester was once again strong in the holeshot category. He led leaps and finished 2nd in both rounds.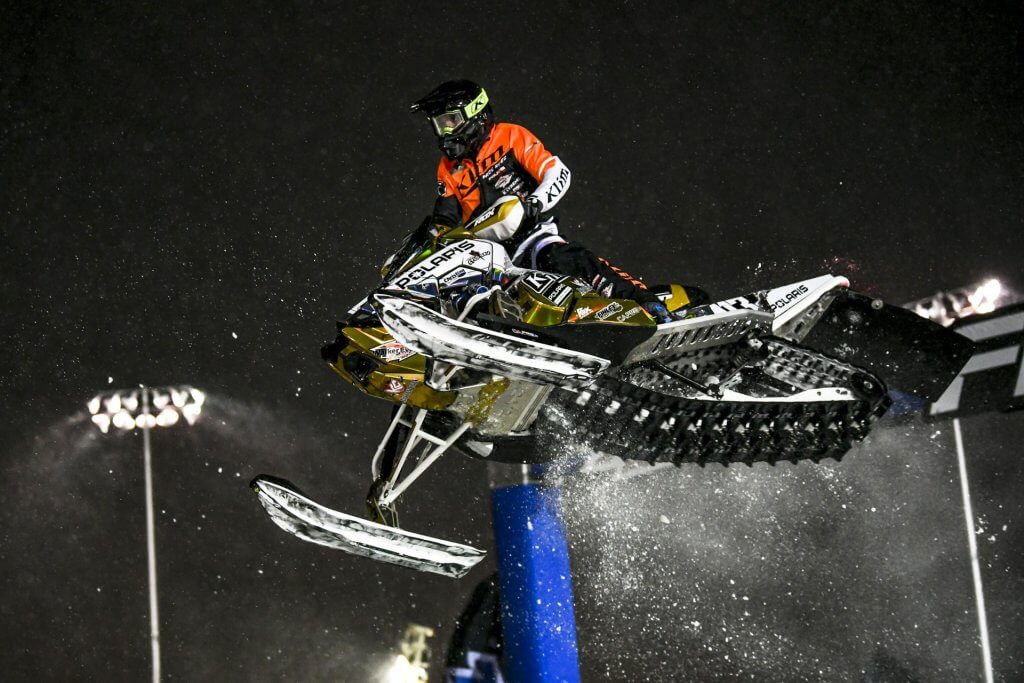 The Evans of KC Motorsports, Evan Christian and Evan Daudt, put together a sturdy and consistent opening weekend. Both Polaris riders qualified inside the top-5 in both rounds, finished inside the top-5 and earned one podium each. Both racers have accumulated at least one win thus far in their careers.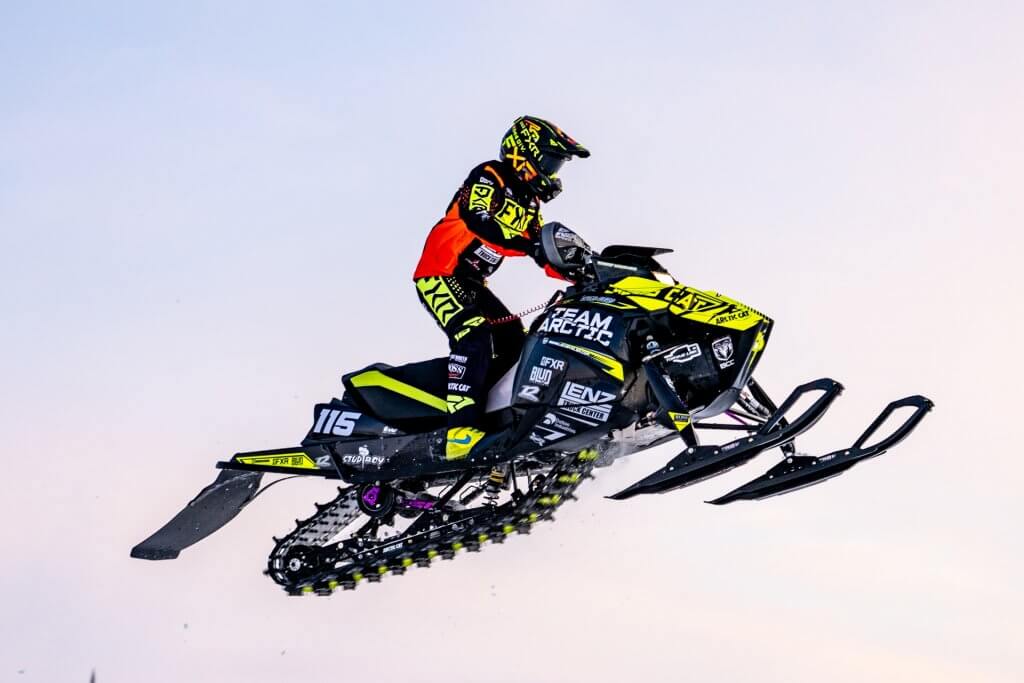 Dylan Roes, Cale Callan, and Trent Witter of Boss Racing/True North Motorsports are slated to make a never-before-seen mid-season change of manufacturers. Over the holiday recess, the team has gone from Arctic Cat to Ski-Doo. Never before in ACS history has a team made a manufacturer change mid-season.
Kenny Mandryk announced his free-agency just prior to the opening round. He was picked up as a fill-in rider for One Three Motorsports Ski-Doo. Having never ridden a Ski-Doo did not hinder Mandryk's performance in his first official Pro Lite appearance. The Ontario native secured two top-10 finishes and has him sitting 9th in points. Shortly after Fargo, he was signed by Pflipsen Racing Ski-Doo.
Andy Pake was one of the only Pro Lite racers to qualify into the AMSOIL Dominator on December 16th. The multi-discipline racer has one career win (Dubuque, 2019-2020). Could he earn another this season? He will have his hands full with a stout list of prospective winners and a defending Pro Lite champion, but his performance in the opening rounds was promising, in which Saturday night came close to a podium finish. (4-6)
New to the Pro Lite class is Sweden's Filip Harr. Filip is the brother of Pro racer, Emil. Filip made a Pro appearance last season with Zandstra Motorsports. He has been practicing on a Polaris as of recent back home in Sweden. He will be filling in for Carson Alread.
"I am so incredibly excited about this opportunity," Filip said. "Emil and I have grown up riding sleds together so to be on the same team at Judnick Motorsports is a dream. It's going to be a great season."
Injured reserve list: Nick Lorenz (broken hand). He is expected to return mid-season, as early as Deadwood or Salamanca. Carson Alread (shoulder, out for season).
PRO WOMEN STATS
1st: Malene Cottew #93 (90 points)
2nd: Taven Woodie #873 (78 points)
3rd: Inanna Hauger #331 (77 points)
4th: Tausha Lange #214 (68 points)
5th: Naeli Lebel #518 (62 points)
Perennial frontrunner and two-time champion, Malene Cottew enters round 3 with two wins and the points lead. She made a major change over the off-season to One Three Motorsports as part of their expansion. As the program's headliner, she earned the team it's first to premier division wins. She currently has 30 career Pro Women wins and has potential to surpass Elias Ishoel for the most wins of any current racers (Elias: 31 career wins, not including two AMSOIL Dominator titles).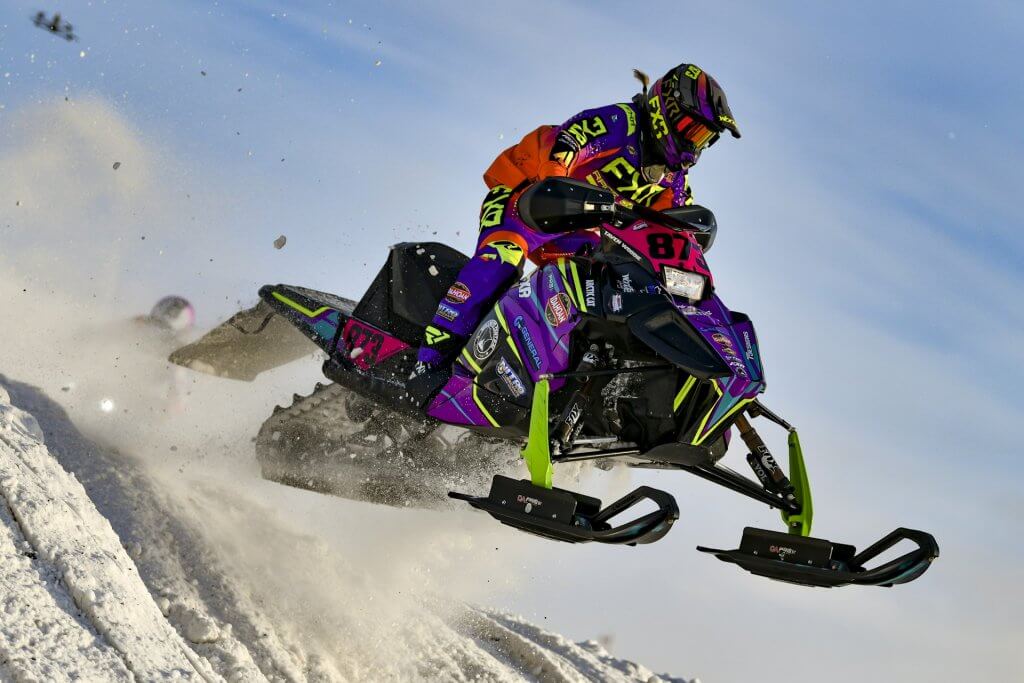 For a number of seasons, Cottew has been matched up against Arctic Cat's Taven Woodie for numerous battles. The two continued this trend in the opening rounds. Woodie finished the weekend going 2-2.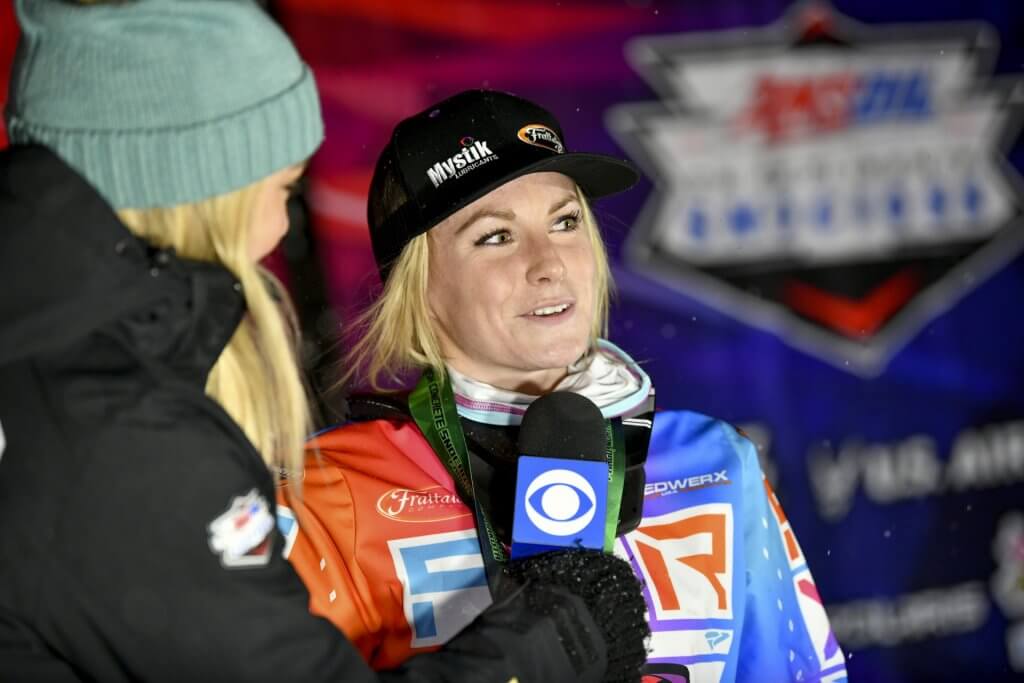 Also making a podium appearance in Round 1 and 2 was Inanna Hauger who took bronze both rounds. Hauger was picked up by Frattalone Racing Polaris over the off-season. With her father, Joe, still an integral part of her program, she is also under the leadership of former race and team manager, Logan Frattalone.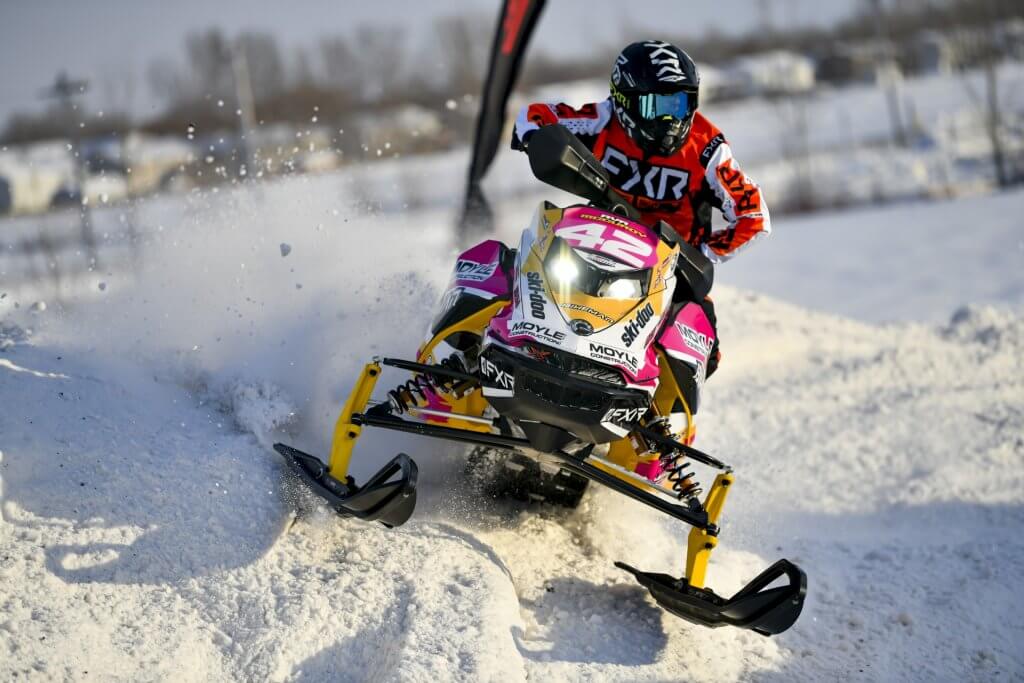 Giving "Holeshot Hauger" a run for her money in the holeshot category was Minnesota's Ava McCurdy (Ski-Doo). Fellow Ski-Doo riders Tausha Lange (4-4) and Naeli Lebel (5-5) finished the weekend consistently and with showing great speeds.
---
You can watch all 16 rounds of the AMSOIL Championship Snocross season plus the AMSOIL Dominator live on FloRacing with a subscription. For more information on how you can follow along this season, click here. For tickets and event info for the PIRTEK Snocross National presented by Kwik Trip, click here.