About the event:
The 2022-2023 AMSOIL Championship Snocross title chase continues. This time, west side of the Missouri river in downtown historic Deadwood, SD January 27-28, 2023 for the US Air Force Snocross National. The westernmost stop of the tour takes place within walking distance of bars and restaurants, casinos, hotels, a museum, and entertainment for the entire family to enjoy. Fans flock from far and wide to the Days of '76 Rodeo Grounds arena and are known for providing the racers with a capacity crowd and spirited atmosphere. There is no venue on the tour that allows fans to get closer to the racing action, giving fans an unforgettable experience.
The two-day snowmobile racing spectacular will be held throughout the day Friday and Saturday. The track layout is a tight, technical track with big-air features.
For those fortunate enough to attend the event, we hope you enjoy the races and create lifelong memories. Tickets and event info can be found here. For those who are not able to make it, please see this week's How To Watch guide for information on how you can follow along online.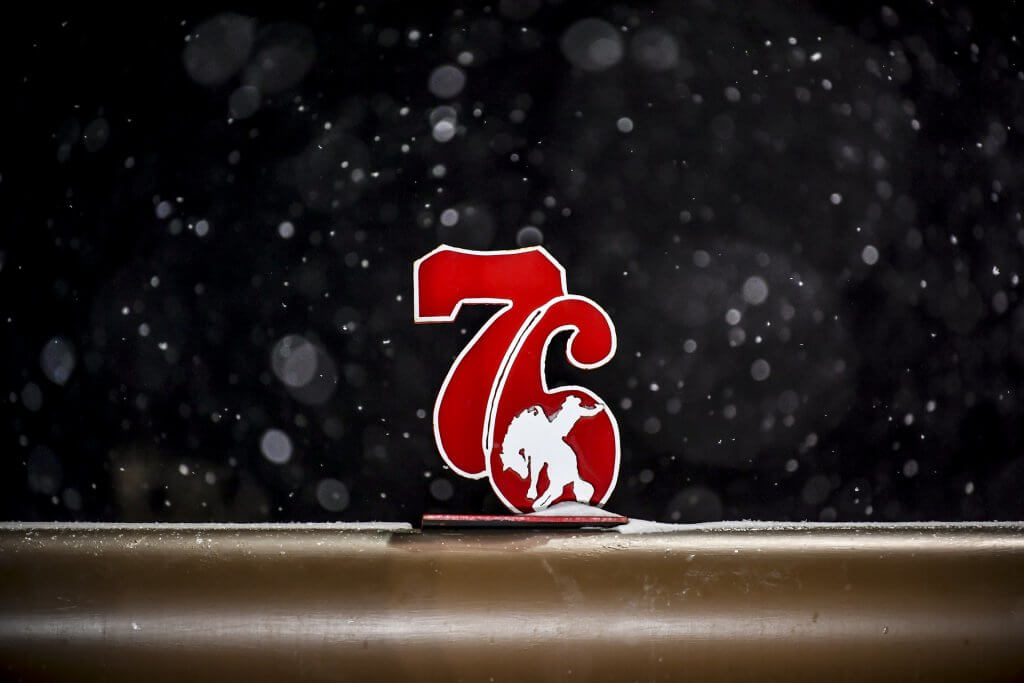 THE VENUE
The town of Deadwood is world-renowned for its rich gold rush history. The tourist destination features many museums and exhibits for all ages. The venue is well known for its sellout crowds and tight racing. Expect hairpin turns and big air.
This year, mother nature assisted with the track. A storm in December dropped four feet of accumulation in the area allowing organizers to stockpile plenty of snow. This snowfall also helped create a base on area snowmobile trails and slopes that will likely last all season in higher elevations. Conditions are perfect to ride all day and race all night.
AMSOIL PRO STATS
1st: Elias Ishoel #200 (147 points)
2nd: Hunter Patenaude #8 (135 points)
3rd: Kody Kamm #53 (132 points)
4th: Emil Harr #31 (124 points)
5th: Adam Peterson #8 (118 points)
Historic downtown Deadwood has a history of producing first-time winners. Of the current racers, this list includes Kamm (2013-2014), Pihlaja (2018-2019), Yurk (2021), Harr (2022). Other venue winners include Ishoel (2019-2020 and 2021), Benham (2019-2020), and Pelletier (2022). We have a tie for the current racer with most Deadwood wins: Kamm and Ishoel, each with two.
Scheuring Speed Sports's Hunter Patenaude brought his broom to Canterbury Park, claiming rounds three and four which marked career wins two and three. The Hartland, VT racer rebounded big time after finishing 12th and 11th in the opening rounds. He sent a strong message to the AMSOIL Pro field that he once again has what it takes to be a championship contender. Over the course of the last two rounds, he made the biggest jump in points up to second. In similar fashion to 2022, Patenaude is currently the class's top qualifier with four qualifier wins. While he doesn't have a Deadwood win in the premier class, he has two in the lites division (2018-2019 and 2019-2020).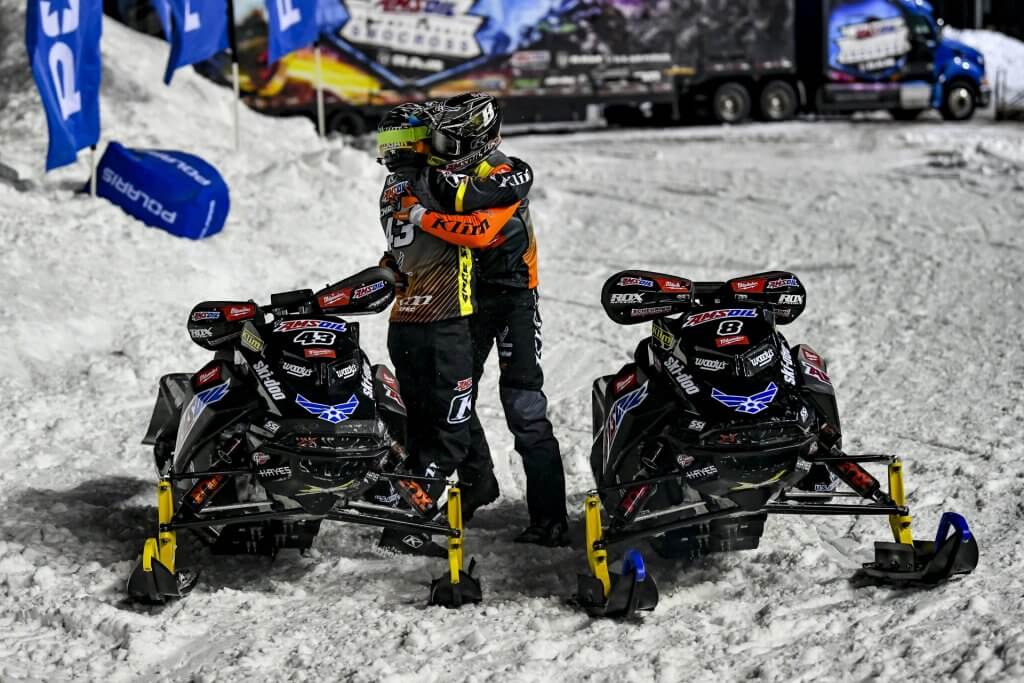 Logan Christian tied his career-best finish in round three with a 2nd place. This was a special moment for Scheuring Speed Sports, marking the first time the team had had two AMSOIL Pro riders on the podium on the same evening since the 2018-2019 season (Lincoln Lemieux and Tim Tremblay).
Elias Ishoel maintains the red plates despite finishing outside of the top-10 in round three due to getting collected in a multi-sled pileup. The following evening, he rebounded and claimed a podium finish. Fellow Ski-Doo racer, Francis Pelletier, had a similar weekend.
Rookie Gustav Sahlsten (Green Mountain Racing) posted a pair of 9th place finishes in his premier division debut. Sahlsten is expected to finish out the season with Green Mountain Racing.
Injured Reserve List: Oskar Norum (torn patellar tendon), Jacob Yurk (fractured his tibia plateau), and Aki Pihlaja (ankle). Pihlaja is expected to return this season. Both Norum and Yurk's returns to racing this season are TBD.
PRO LITE STATS:
1st: Jordan Lebel #511 (177 points)
2nd: Ryley Bester #151 (155 points)
3rd: Evan Daudt #413 (136 points)
4th: Marcus Ogemar #58 (132 points)
5th: Andy Pake #64 (129 points)
Similar to the previous season, Jordan Lebel leaves the second National of the season undefeated and with the points lead. In three of the four Finals thus far, Lebel has laid down the fastest lap of the race.
Lebel's biggest challenger up to this point has been Team LaVallee Polaris's Ryley Bester who has gone toe-to-toe with Lebel on numerous occasions over the past two seasons. Both Lebel and Bester have been the number one qualifier twice in 2023. Bester has been the only rider aside from Lebel to have the fastest lap of the Final. This occurred in round four. Bester continues to be the strongest starter of the lites class.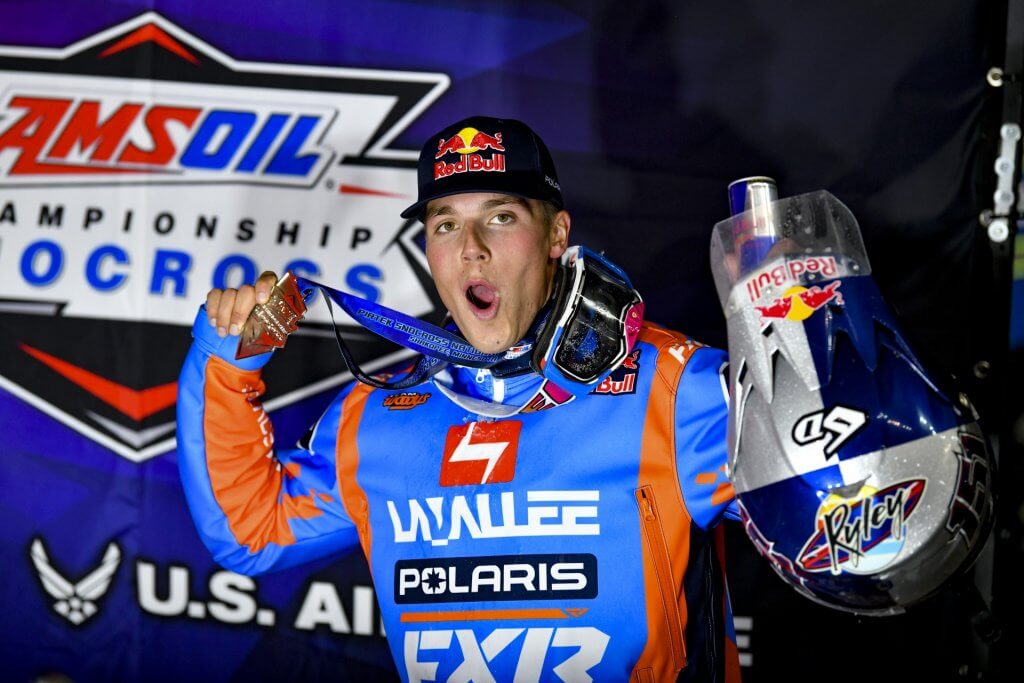 The KC Motorsports duo of Evan Daudt and Evan Christian continue to show speed and tenacity throughout the show. Evan Daudt currently sits inside the top-5 in points, while his teammate, Evan Christian, has taken a dip in points after a series of crashes in rounds 3 and 4. That said, both riders have won in Deadwood. (Daudt, 2016-2017 and Christian 2022)
Pro Lite rookie Emeric Legendre has yet to finish outside of the top-10. He has qualified into all four Finals so far this season and sits seventh in the point standings.
The only other winners at the Days of '76 Rodeo Grounds include Lorenz (2021), Lebel (2022)
Injured Reserve List: Nick Lorenz (broken hand). He is expected to return mid-season. Carson Alread (shoulder, out for season).
PRO WOMEN STATS:
1st: Malene Cottew #93 (174 points)
2nd: Taven Woodie #873 (164 points)
3rd: Inanna Hauger #331 (151 points)
4th: Tausha Lange #214 (136 points)
5th: Callie Blessum #254 and Naeli Lebel #518(118 points)
Taven Woodie broke through with the first win of her season and career win number seven in round three. The first of her career came at the famed rodeo grounds in 2017-2018, true to Deadwood's history of producing first time winners. She is one of three current Pro Women to have won in Deadwood. (Cottew 2018-2019, 2021, 2022 and Hauger 2022)
Defending two-time champ and red plate carrier Malene Cottew is a three-time winner in Deadwood and the only repeat winner in the class. Another impressive stat to the Norwegian's resume is that she has executed a weekend sweep at four of the eight existing venues on the tour over the course of her career (Fargo, Sioux Falls, Cannonsburg, Elk River). Can she make add a fifth venue to her sweep this this weekend? Perhaps, but he has her hands full with a deep Pro Women roster.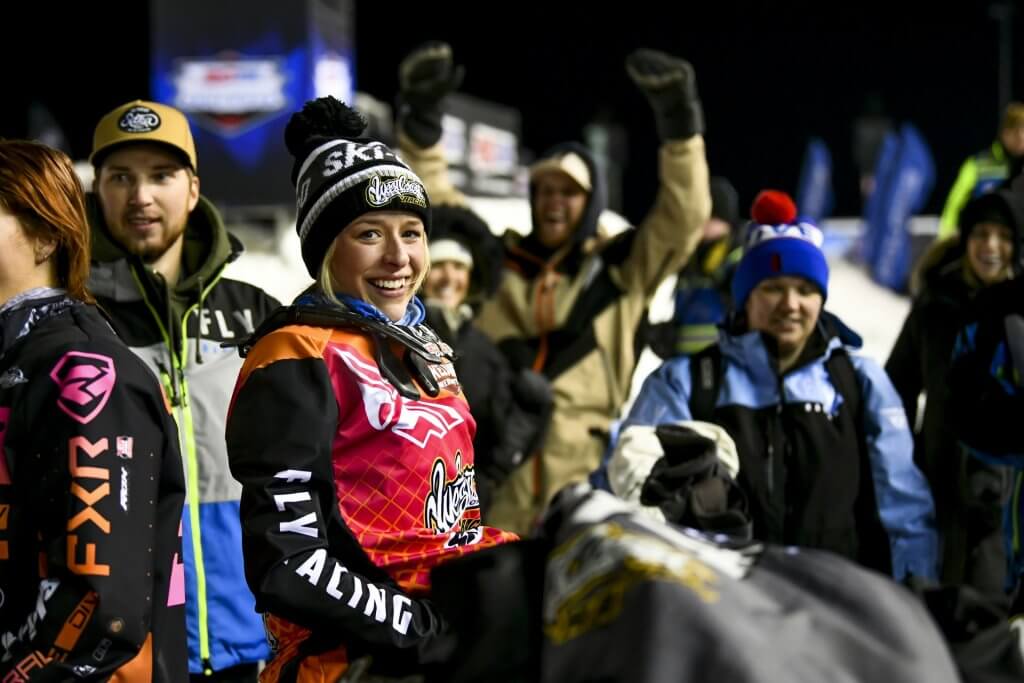 Tausha Lange earned her first podium of the season in round round which doubled as the first Pro Women podium for West Coast Customs Racing Ski-Doo. This podium was also Tausha's first on a Ski-Doo.
Naeli Lebel suffered a night-ending crash in the round three Final that dropped her one spot in the point standings. However, Lebel has been ever consistent in the class since her debut in 2022.
---
You can tune in to the USAF Snocross National all weekend long live on FloRacing. TV programming will be available at a later date on the CBS Sports Network. For more information on how to watch this weekend's event, click here. For tickets, a schedule, and event information, click here.