Team Judnick 2023-2024 Snocross Season Preview
On the surface, Judnick Motorsports is a professional snowmobile racing team who rides Polaris sleds. However, there is a lot more than meets the eye, as many Snocross fans know all too well. For example, Judnick has always been and will always be a fan-friendly team who is extremely approachable before, during, and after events.
Pull the curtain back a bit and you will see more than just a racing team. Behind the scenes, they are a hard-working family who knows what it takes to build success from the ground up. Scott and Colleen Judnick understand great teamwork begins with unity, commitment, and dedication. Married since 1980, the couple and their two sons all shared a passion for motorsports.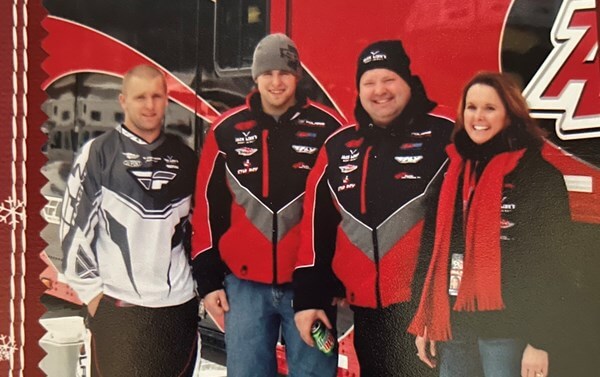 A tough northerner from the Iron Range of Minnesota, Scott knows the value of a hard-day's work. He learned valuable lessons the blue-collar way, working in the sanitation industry for over 20 years. One day at a time, Scott grew the business to become the garbage collection industry leader in Northeastern Minnesota.
After Scott sold his business in 1995, riding snowmobiles and other performance vehicles quickly went from being a family hobby to forming Judnick Motorsports. Fast forward to the modern era and the team is still thriving thanks to hard work, persistence, and a winning formula calculated through decades of motorsports experience.
In the past, Judnick Motorsports experienced success as former rider Ross Martin spent 14 years racing for the team. He won three Pro Championships, had 34 Pro Wins, 98 Pro Podiums, five X-Games Medals, and won the AMSOIL Dominator twice. Martin laid a successful foundation through blood, sweat, and tears for Team Judnick.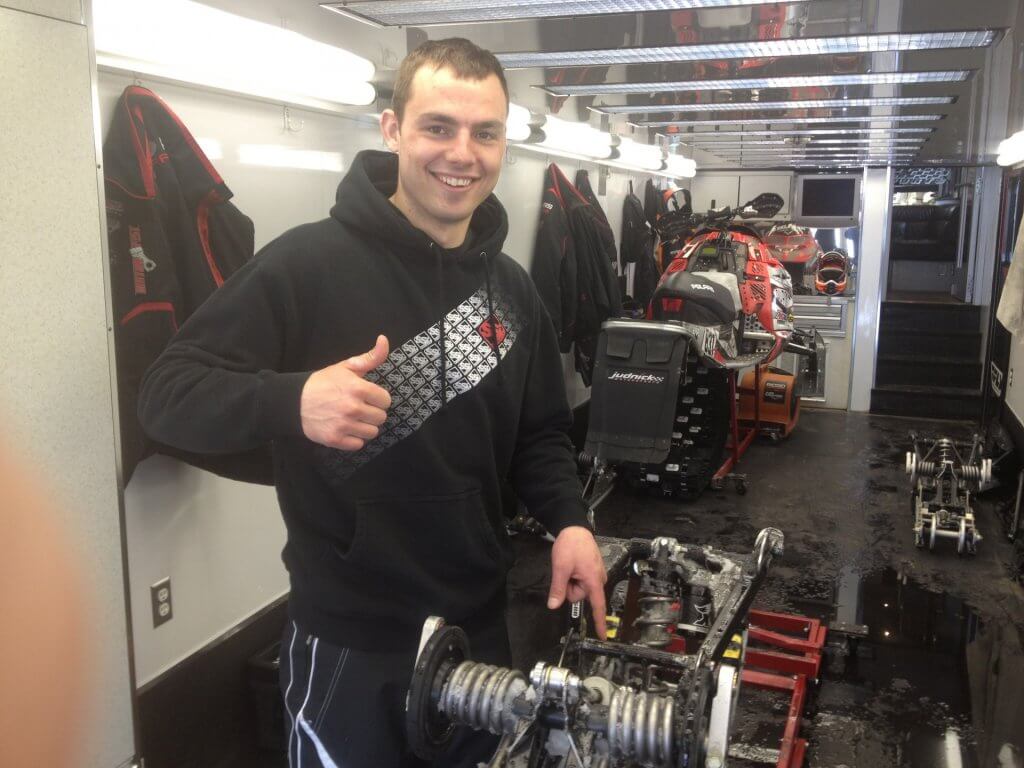 Looking to the future, Snocross fans and enthusiasts are witnessing the continuation of a legacy as the torch is being passed to the next generation of Judnick Motorsports riders. There's no doubt that Scott and his team are hoping to build a dynasty.
Judnick Motorsports is coming off a very impressive 2022-23 Snocross Season, including their first ever weekend sweep in team history. On top of that, they achieved a double podium finish in the season finale with Emil Harr placing second overall in Premier Pro Season points.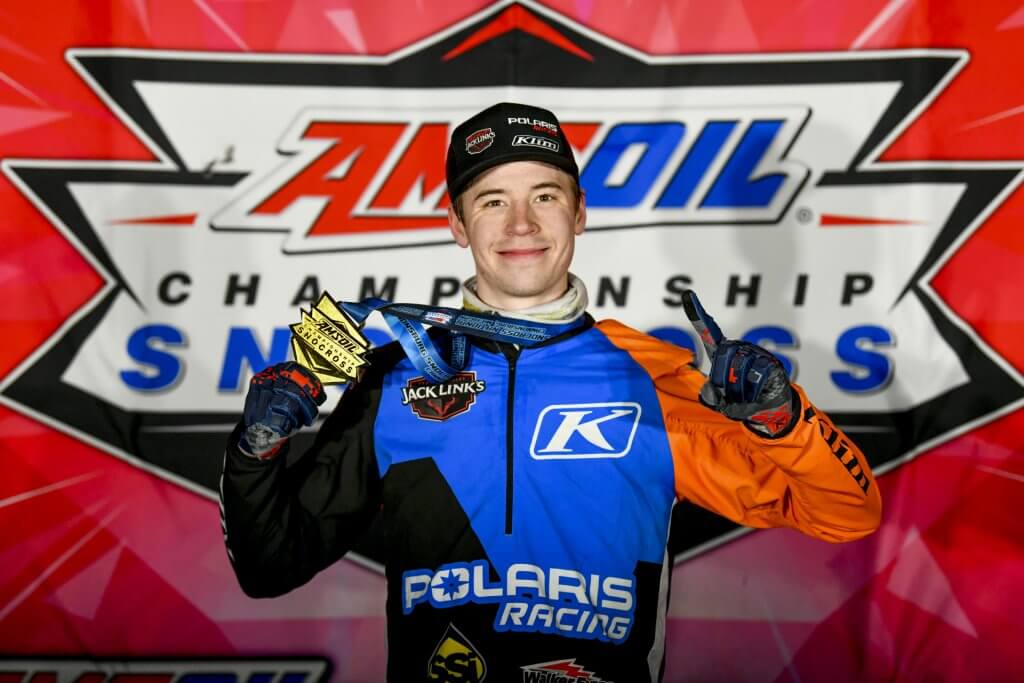 Emil shredded the snow on his way to five wins with nine podium finishes while winning four out of six Triple Crown rounds throughout the 2022-23 season. Harr also earned the first overall weekend sweep in Judnick Motorsports team history.
This was the first time in series history the season featured the all-new Triple Crown Racing format. It features a qualifying session followed by three separate eight-minute-plus-one-lap rounds instead of the traditional heats and final race format. Points from each round are tallied for a cumulative total at the end of the night to determine the Triple Crown Champion.
Judnick sledder Emil Harr showed his consistency at the helm by winning a majority of the rounds throughout the season. He was even the inaugural Triple Crown Champion. The future is looking extremely bright for this team and their stable of riders.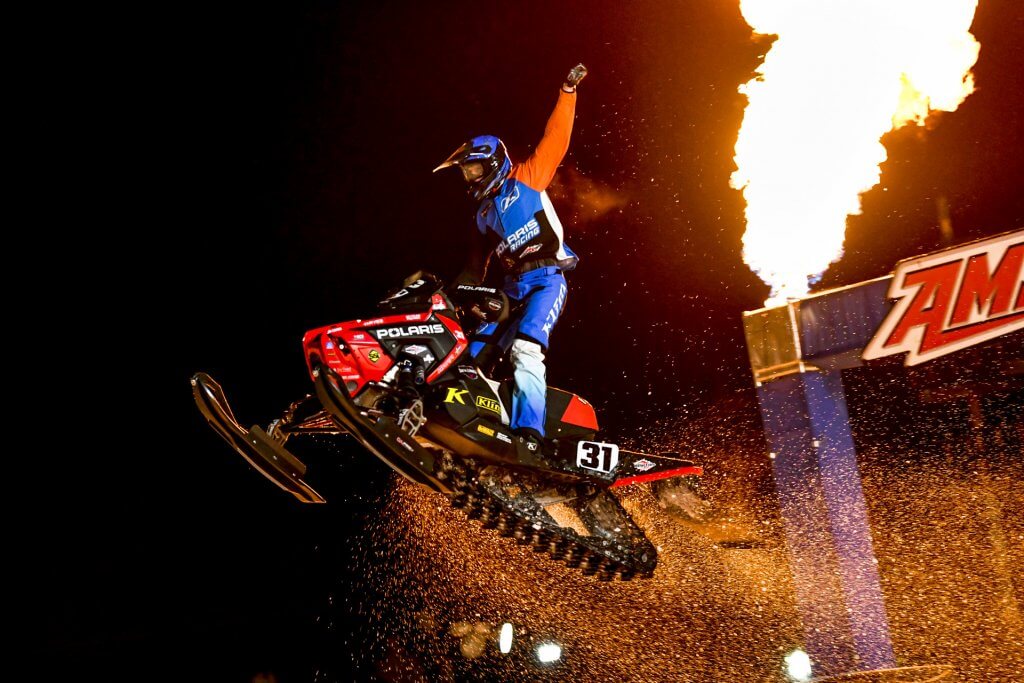 Snocross Enthusiasts Stoked for Judnick Motorsports' Future
There's no doubt about it, last season was full of personal rider and Judnick team bests. They really only fell short of one goal, to win the championship. Elias Ishoel sled his way to a fifth-consecutive pro champ crown, an unprecedented feat in Snocross history.
Perhaps that's why Judnick made a big splash this offseason by signing Kody Kamm to join the team on a multi-year deal. Combined with re-signing their rising star, Emil Harr, to a multi-year deal, Judnick Motorsports has a dynamic duo to race Polaris sleds for the next three years.
Kamm finished the 2022-23 season in third place overall with 521 points, right behind new teammate Harr, who had 534 points. Ishoel finished his championship-winning season with 577 points.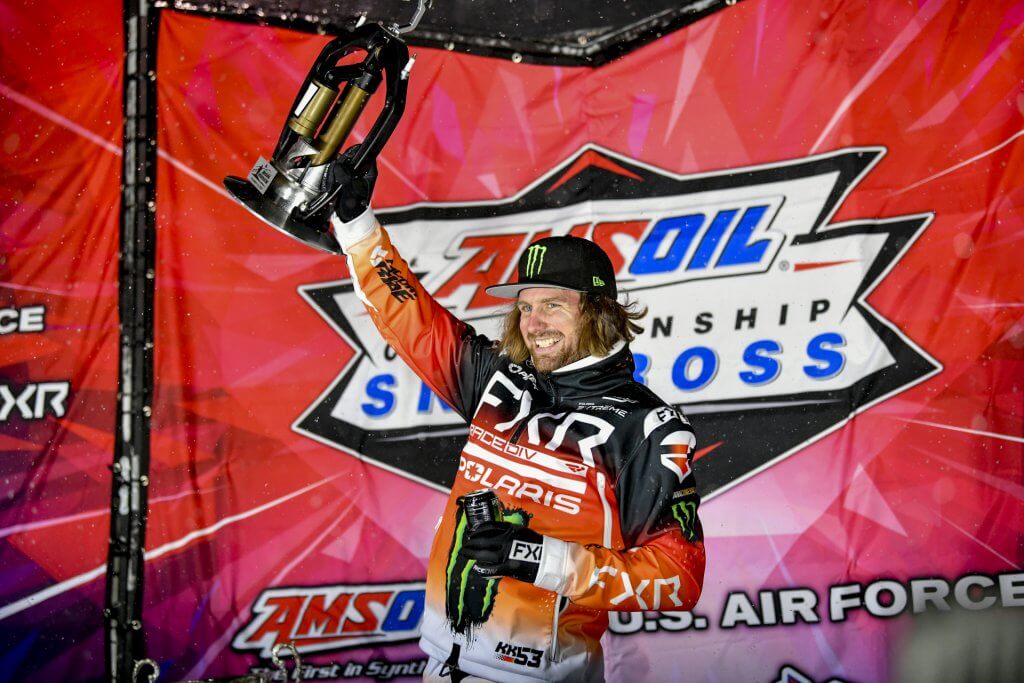 With a proven veteran in Kamm and a breakout talent who is just entering his prime in Harr, does Judnick Motorsports have enough in the tank to dethrone King Ishoel? You don't assemble a superteam like this unless you are chasing a 'chip.
From all appearances, team Judnick has enough to compete for the 2023-24 Snocross National Title, which is a great thing for the growth of the sport overall. After all, the spirit of competition is the very heart and soul of racing.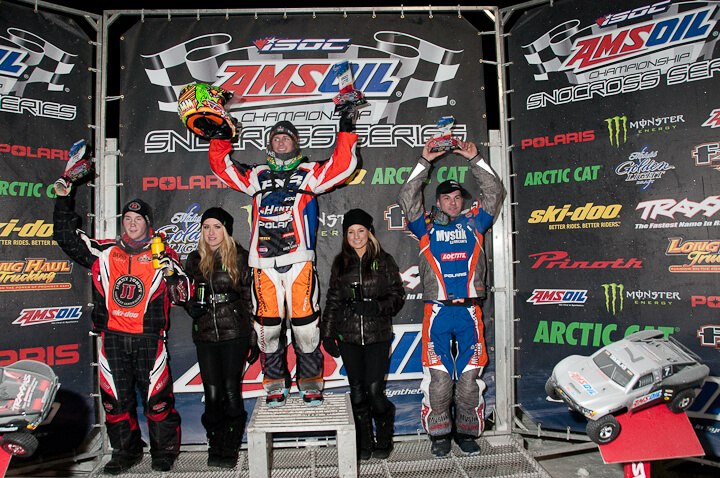 Even better, Scott Judnick remains just as enthusiastic and passionate about Snocross today as he would have felt the very first time he hopped on the sled as a boy. As the air slowly turns from an autumn crisp into a brisk winter playground, Judnick Motorsports knows they have to earn everything in this sport. Nothing is given when the competition is better than it has ever been before.
"We had a great season last year with Emil and we know he will continue to get better! Now, adding Kody to the mix, we have two pros who are both very capable of winning on any given night", Scott says. 
Scott continues to expand upon the challenges his team faces this upcoming season, "The competition is going to be extremely tough, there are a pile of guys who are super fast and we will need to be ready to rip every single night in order to come away with the championship! I think the race locations on the schedule could be the best we have ever had, and with the competition so close, we are going to see some of the best racing in the history of our sport!"
Just don't think success or falling short will change Scott and Colleen Judnick for one second. These are seasoned vets. They know the sport comes with its ups and downs but they will never forget that none of this is possible without you, the fans.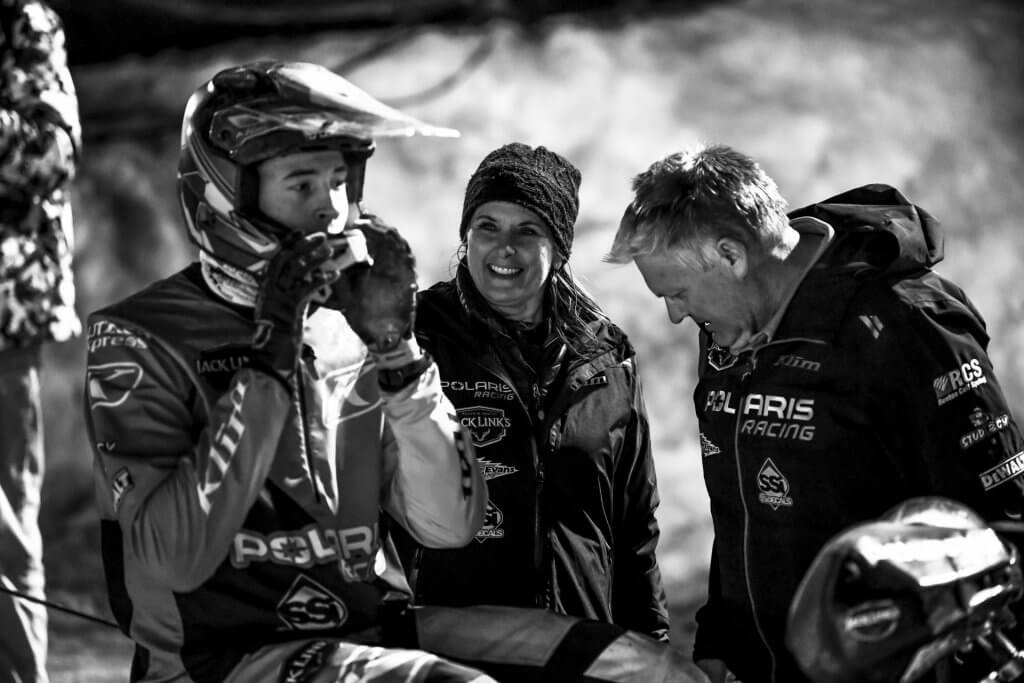 "I think it's important for fans to have the opportunity to interact with the teams," Scott says. "The fans get fired up when they come to the pits and they get to see what's going on behind the scenes for themselves. They get to meet the racers, the crews, as well as see the sleds and rigs up close. It becomes a great experience and I personally love talking and answering their questions. It's a lot of fun for everyone!"
Whether you're a grown-up kid or you have kids who want to sled when they grow up, be sure to stop by and visit Team Judnick at Snocross events this season. Get the sneak peek you crave or the inspiration you are looking for.
As every rider knows, dreams are built one lap at a time. Why not make your dreams come true with the head start you deserve? If you follow the Judnick example, you will know how to build a professional sled team the right way, from the ground up. Your passion, enthusiasm, and dedication will eventually pay off.
One thing's for sure, from the first snowfall to the end of the 2024 Snocross Season, sled head's everywhere will be tuning in. Get ready to start your engines for what could be the best season from team Judnick yet!

2023-2024 Judnick Motorsports Team Members:
Scott and Colleen Judnick – Team Owners
Emil Harr – Pro Racer from Buresjon, Sweden
Kody Kamm – Pro Racer from Kenosha, Wisconsin
Tony Swiontek – Crew Chief
Colton Swiontek – Mechanic
Ryan Volm – Mechanic
Alicia Alread – Media Manager