The Theisen's Snocross National presented by Kwik Star returns to the Dubuque County Fairgrounds. Amsoil Championship Snocross has been racing in Dubuque since the 2016-2017 season. This will be the third consecutive season where the event has been held at the Dubuque County Fairgrounds. It was previously held at the ski slopes of Sundown Mountain Resort.
The National tour makes its return to the Dubuque County Fairgrounds for two action-packed days of high-flying snowmobile racing. The snowmobile track is built over the dirt oval and rests in the heart of dirt track racing country. The amphitheater venue provides optimal viewing of the expansive course. Indoor vending and concessions are available for fans to warm up while not missing a beat thanks to monitors throughout the venue.
PRO STATS
2022 Championship Points Standings:
1st: Elias Ishoel #200 (82 points)
2nd: Emil Harr #31 (72 points)
3rd: Kody Kamm #53 (67 points)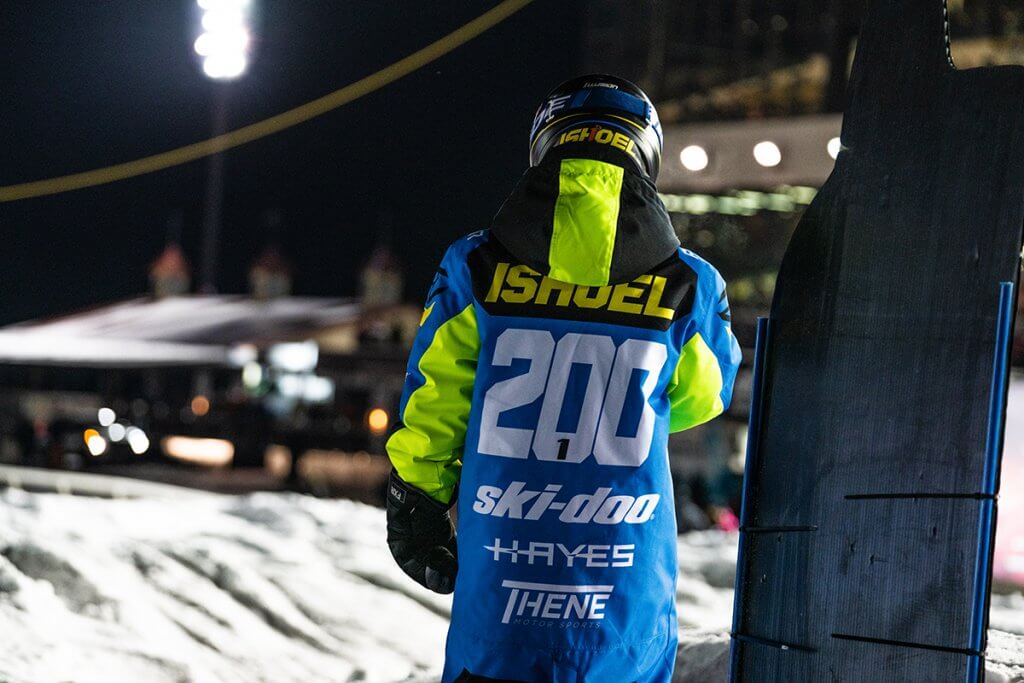 Defending champion, Elias Ishoel #200 earned back-to-back wins in Rounds one and two. This standout performance erased any and all doubts about his switch to Thene Motorsports over the off-season. Ishoel will carry the red plate into Dubuque, IA. Ishoel has swept the weekend in Dubuque two times (2021 and 2018-2019 seasons) and has a total of five Pro wins at the Theisen's Snocross National.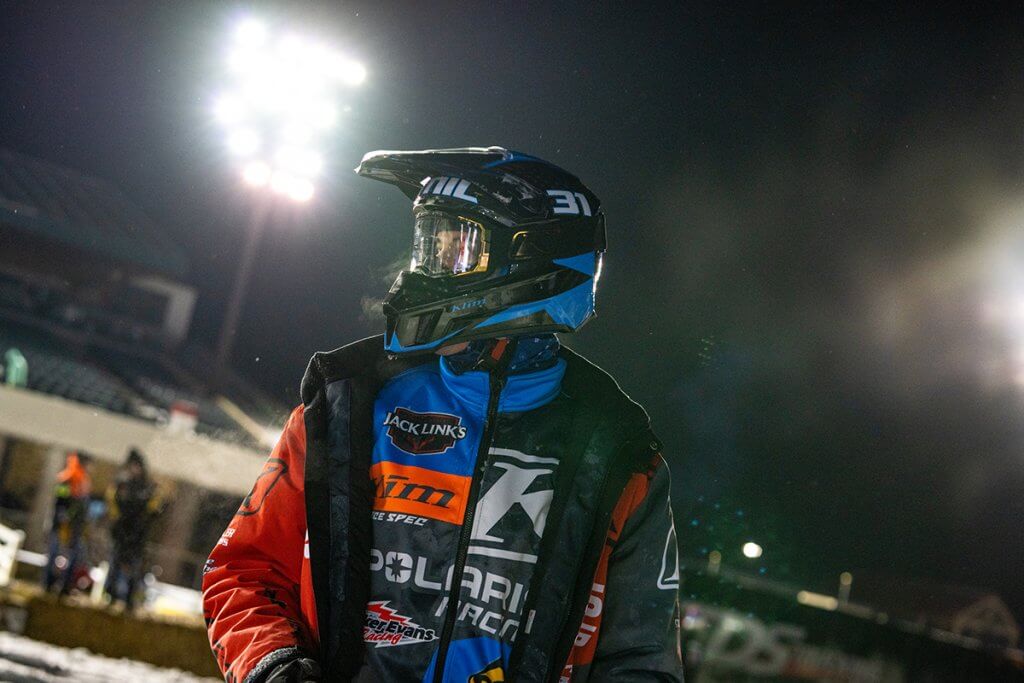 Elias Ishoel wasn't the only rider to earn back-to-back podiums. Swedish rider, Emil Harr, secured a 3rd and a career-best 2nd place finish in Rounds one and two, respectively.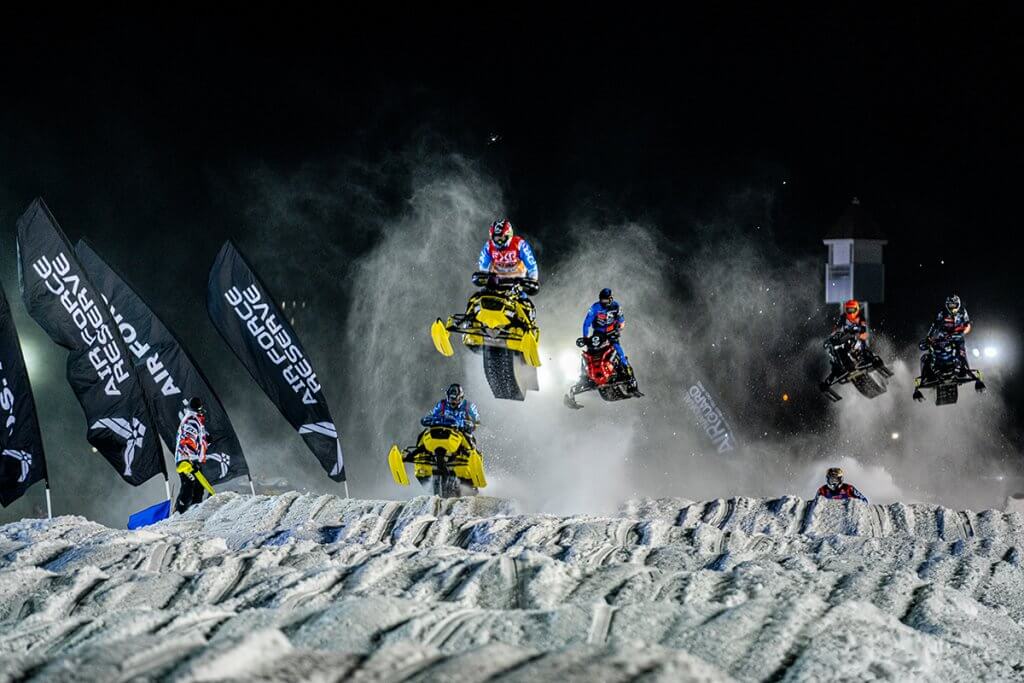 It was Belair Racing's Aki Pihlaja that wowed crowds with his Studboy Holeshot performance in Round 2. He led the entire Round 2 Pro Final before a red flag was thrown for Hunter Patenade, causing a staggered restart. Belair Racing has signed Aki Pihlaja for the first four rounds of the 2022 tour.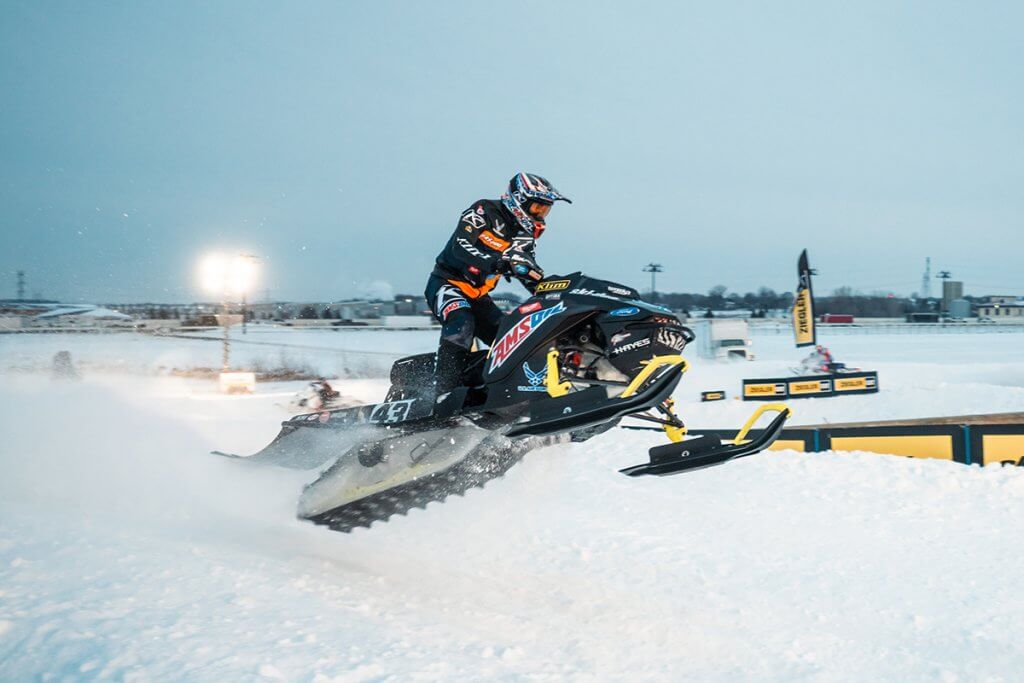 Logan Christian is starting to feel right at home on the Scheuring Speed Sports Ski-Doo. In Round 2, Christian was the number one qualifier after acing both Qualifiers.
Hunter Patenaude was involved in a bad crash Saturday night at Canterbury Park. He suffered internal bleeding and bruised lungs. He is being closely monitored but is expected to line up this weekend in Dubuque.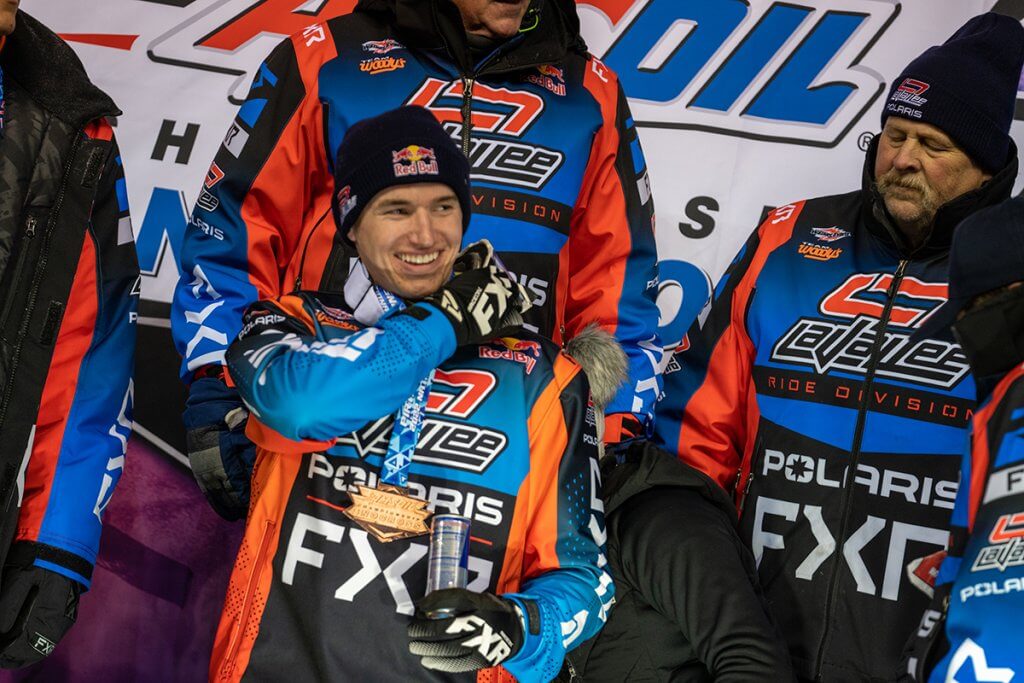 Pro Rookie, Adam Peterson secured a commendable 3rd place podium finish in Round 2. The 2021 Pro Lite champion currently sits 5th in the Championship points standings.
Only three Pro riders have a Pro win in the city of Dubuque: Elias Ishoel (3), Kody Kamm (1), and Aki Pihlaja (1). Hunter Patenaude, Francis Pelletier, and Jacob Yurk each have 1 Pro Lite win. Aki Pihlaja has 2 Pro Lite wins.
Check out the highlights from the last round at Canterbury Park (Shakopee, MN):
PRO LITE STATS
2022 Championship Points Standings:
1st: Jordan Lebel #511 (89 points)
2nd: Nick Lorenz #572 (65 points)
3rd: Carson Alread #631 (61 points)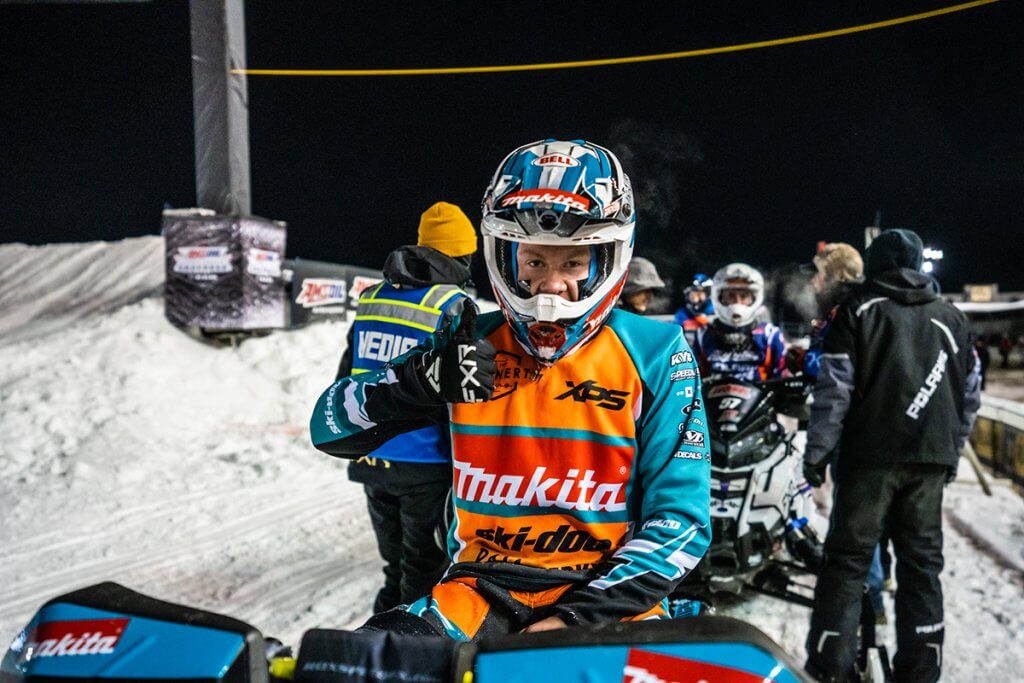 Jordan Lebel continued his winning ways with back-to-back wins in rounds one and two. The young rider is solely focused on Snocross racing in 2022, after having graduated secondary school last spring. Lebel is new to Warnert Racing in 2022. The team has not fielded a Pro Lite rider since 2020 with Francis Pelletier. That same year, they won the championship.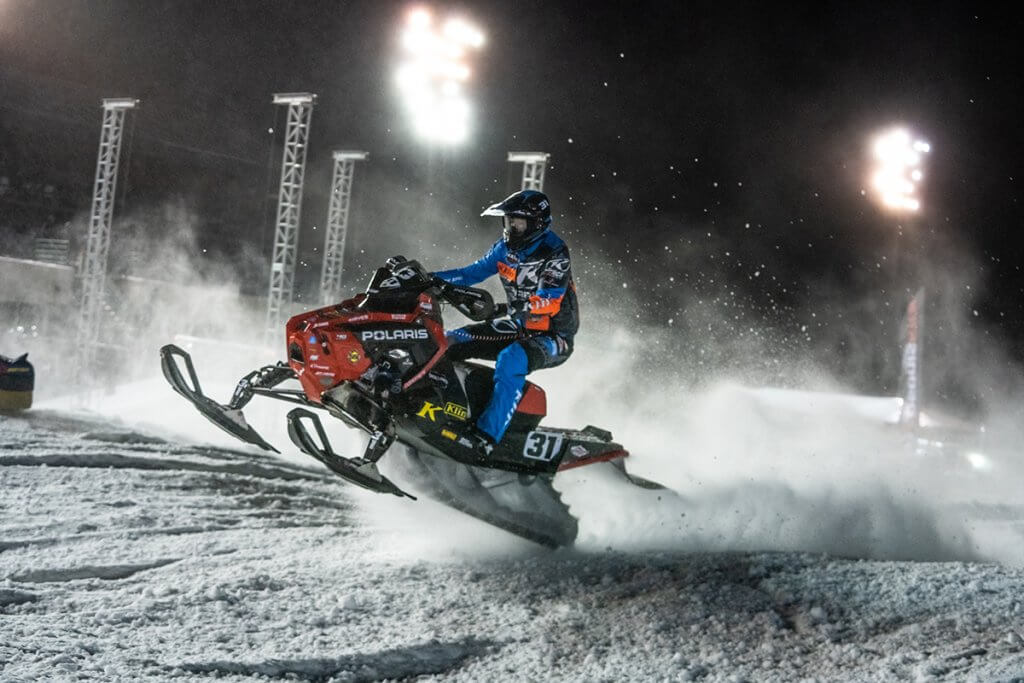 So far this season, the Pro Lite class has yielded five different podium finishers: Jordan Lebel (2), Carson Alread (1), Andy Lieders (1), Nick Lorenz (1), and Ryley Bester.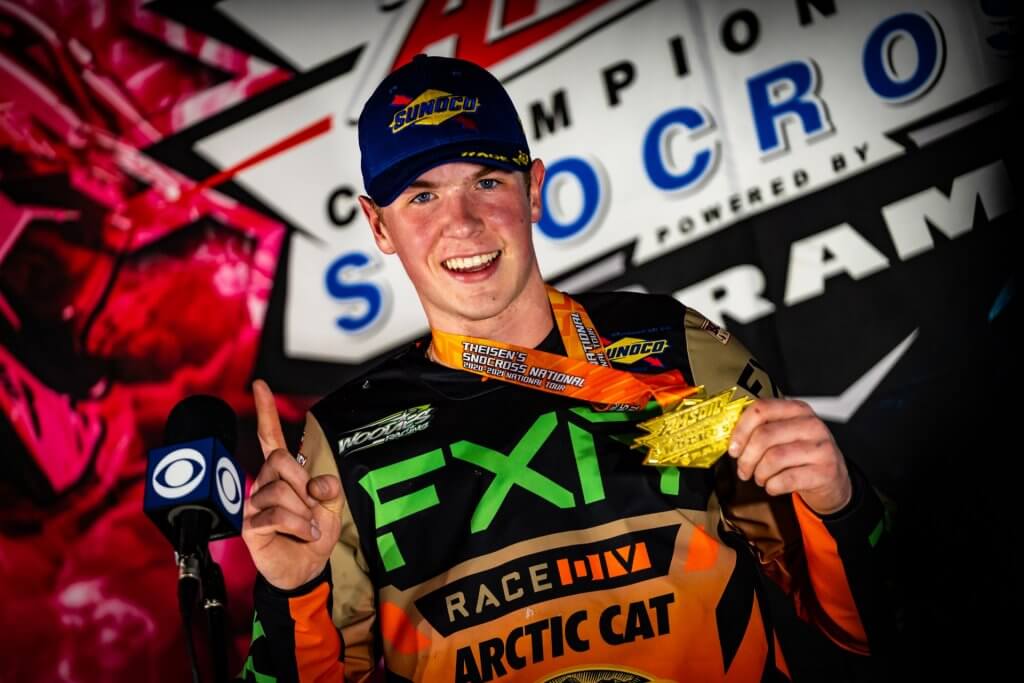 Dating back to Dubuque's inaugural Amsoil Championship Snocross visit, the winningest brand in the Pro Lite class has been Arctic Cat (4). These winners include Theo Poirier, Ryley Bester, Andy Pake, and Jacob Yurk.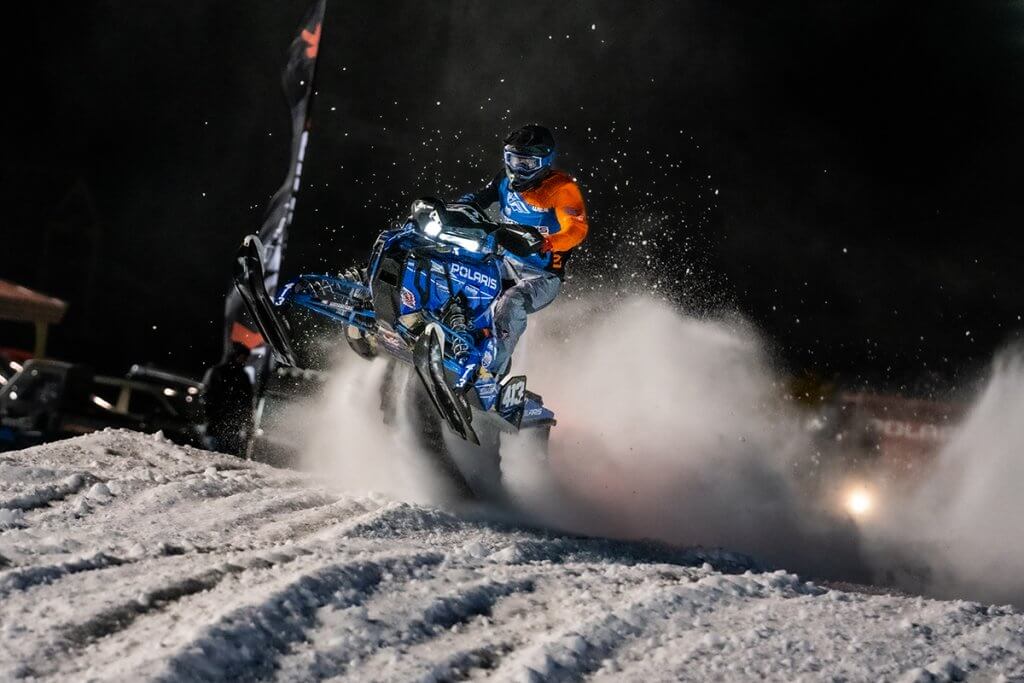 KC Motorsports' Evan Daudt and rookie Evan Christian posted an impressive Qualifying effort in both of the opening rounds. Daudt qualified 3rd (Friday) and 2nd (Saturday), and Christian 6th (Friday) and 9th (Saturday). Christian was the only Pro Lite rookie to post a top-10 Qualifying effort on Saturday.
Check out the highlights from the last round at Canterbury Park (Shakopee, MN):
---
You can watch all 16 rounds of the Amsoil Championship Snocross season plus the Amsoil Dominator live on FloRacing with a subscription. For more information on how you can follow along this season, click here. For tickets and event info for the Pirtek Snocross National, click here.