The 2022 championship chase continues in Lake Geneva, WI at the fabulous Grand Geneva Resort. Our 2022 visit will serve as the 22nd time that the hallowed hill of Lake Geneva have hosted a Snocross National. This will be the first time the tour has visited Lake Geneva since the 2018-2019 season due to Covid-19. The course features some of the most dramatic elevation changes of any Snocross course in the world. The final two events this season will be held at skiing destinations in the Midwest.
Fans can expect two action-packed days of high-flying snowmobile and snow bike racing. Click here for tickets, a race day schedule, and more information.
There are over 18,855 miles of funded snowmobile trails in the state of Wisconsin. That is enough to drive from Lake Geneva to Los Angeles nearly 11 times.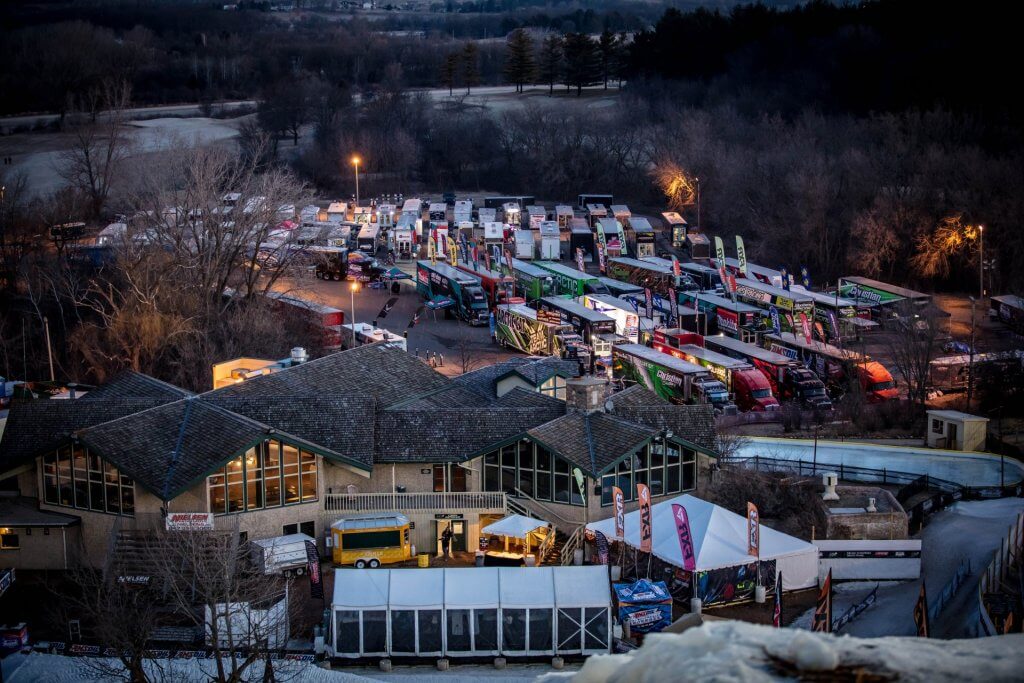 PRO STATS
2022 Championship Points Standings:
1st: Elias Ishoel #200 (420 points)
2nd: Hunter Patenaude #8 (392 points)
3rd: Emil Harr #31 (375 points)
4th: Francis Pelletier #220 (369 points)
5th: Daniel Benham #221 (348 points)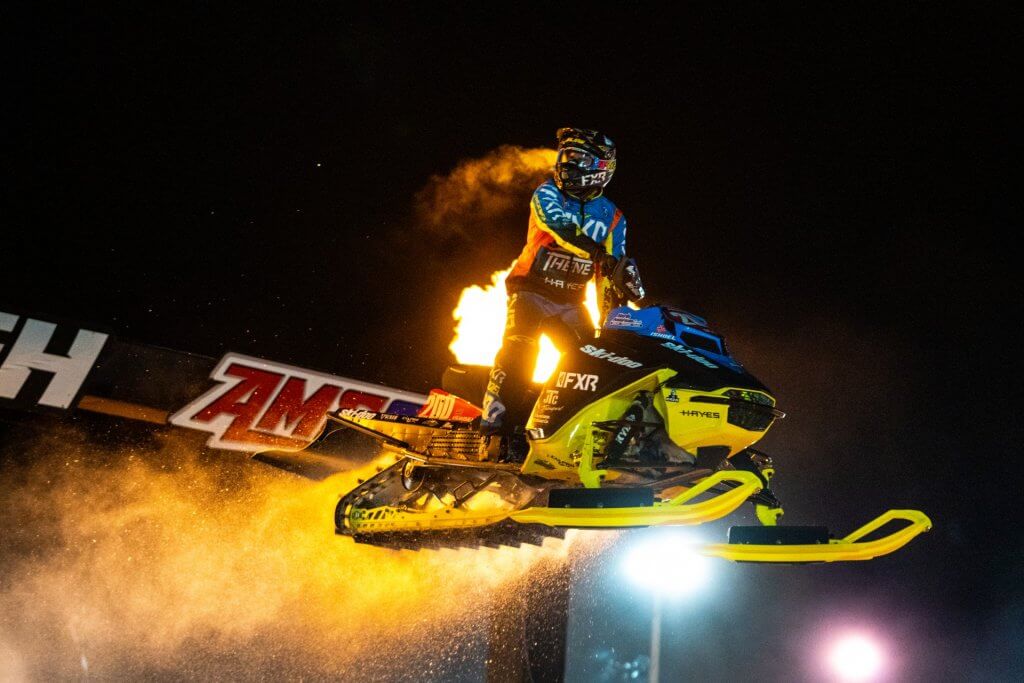 Since the 2011-2012 season, no rider has gone on to win the Pro points championship without winning at least one of the main events ran at Lake Geneva.
Hunter Patenaude is the second Pro rider this season to earn his career-first win. He did so in Round 12 at ERX Motor Park. At one point in the race, he held a 10-second lead. Patenaude has a total of 13 qualifying wins and seven podiums. His results in Elk River allowed him to shorten the points gap between himself and points leader, Elias Ishoel.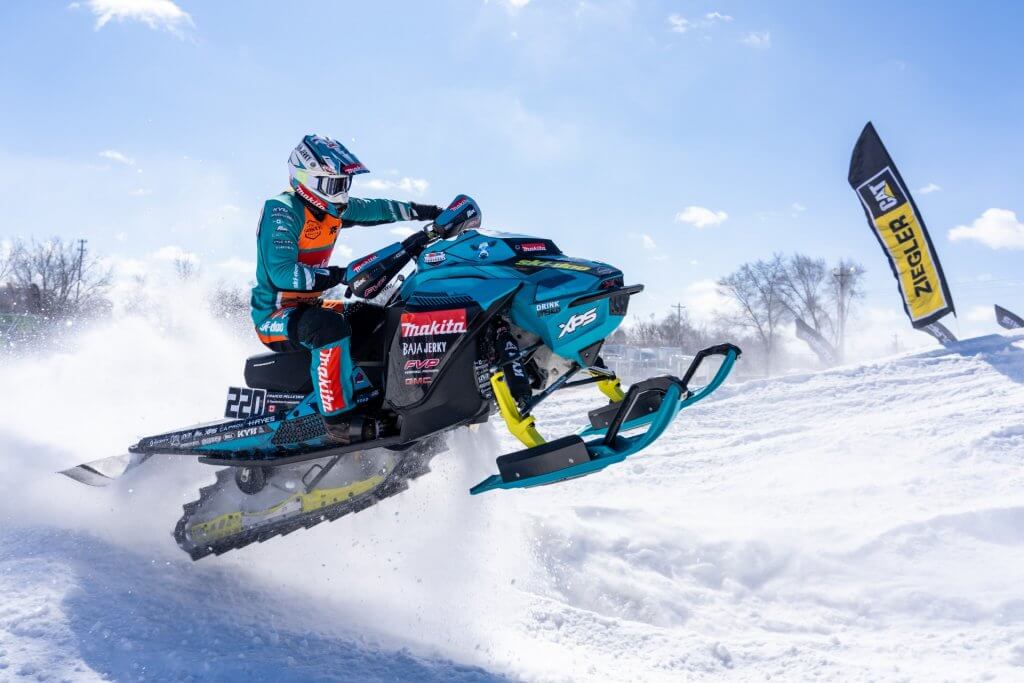 Francis Pelletier is on a three-race podium streak (1st in Round 10, 3rd in Round 11, and 2nd in Round 12). Warnert Racing has more combined wins than any team in the pits with 11 total victories between Pelletier and Jordan Lebel (Pro Lite).
No manufacturer has been more dominant in the Studboy Holeshot category than Ski-Doo, winning 2/3 of the Main event starts and nine Pro wins. Pelletier continues to be the best starter in the class with four of Ski-Doo's eight Studboy Holeshots. However, history has shown that in Lake Geneva, Pro Polaris riders have earned around 60% of the holeshots in Lake Geneva where they are faced with an aggressive uphill start.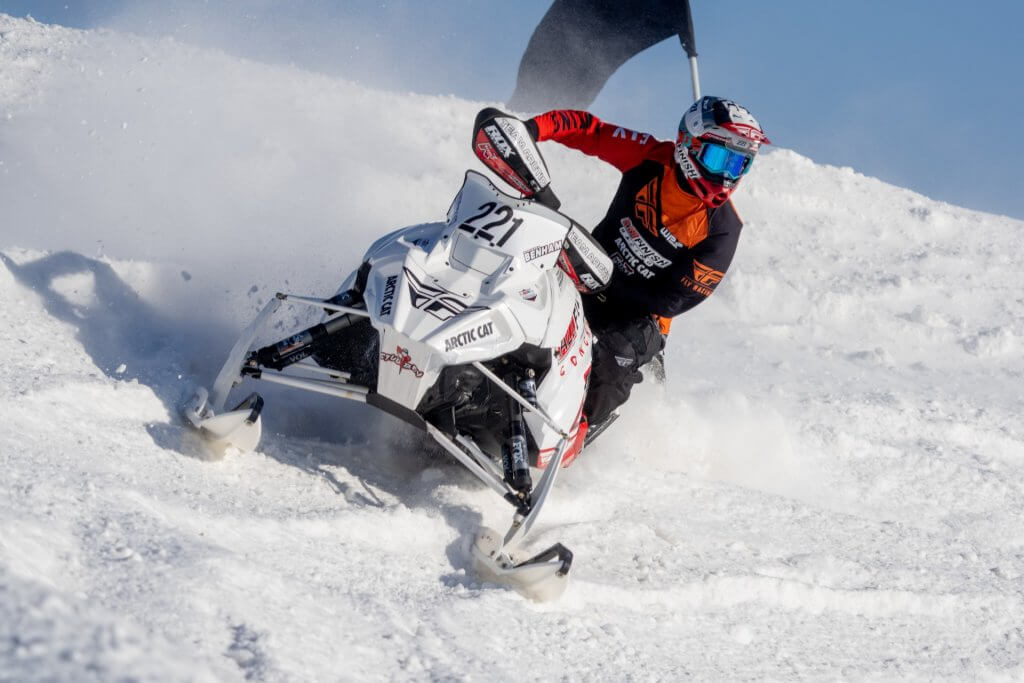 Following Rounds 12, Daniel Benham entered the top-5 in the championship points chase. Benham finished 3rd in the last round Saturday at ERX Motor Park and has a total of three podiums and seven qualifier wins.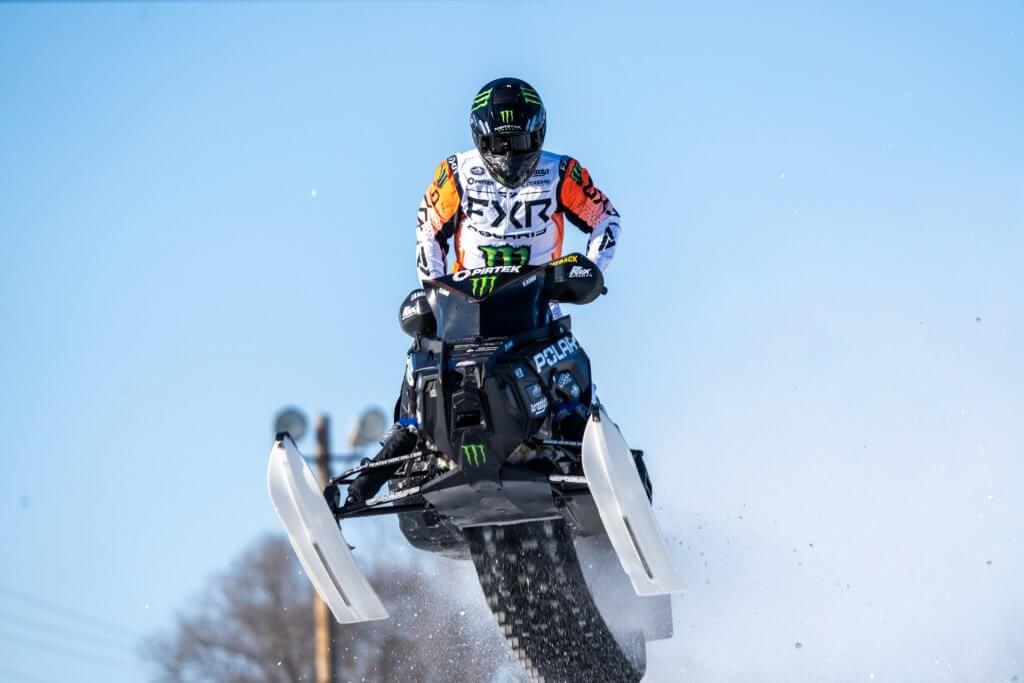 Kenosha, Wisconsin's Kody Kamm is the only current Amsoil Pro rider to have won in Lake Geneva. He has four total wins dating back to the 2016-2017 season when he won the championship.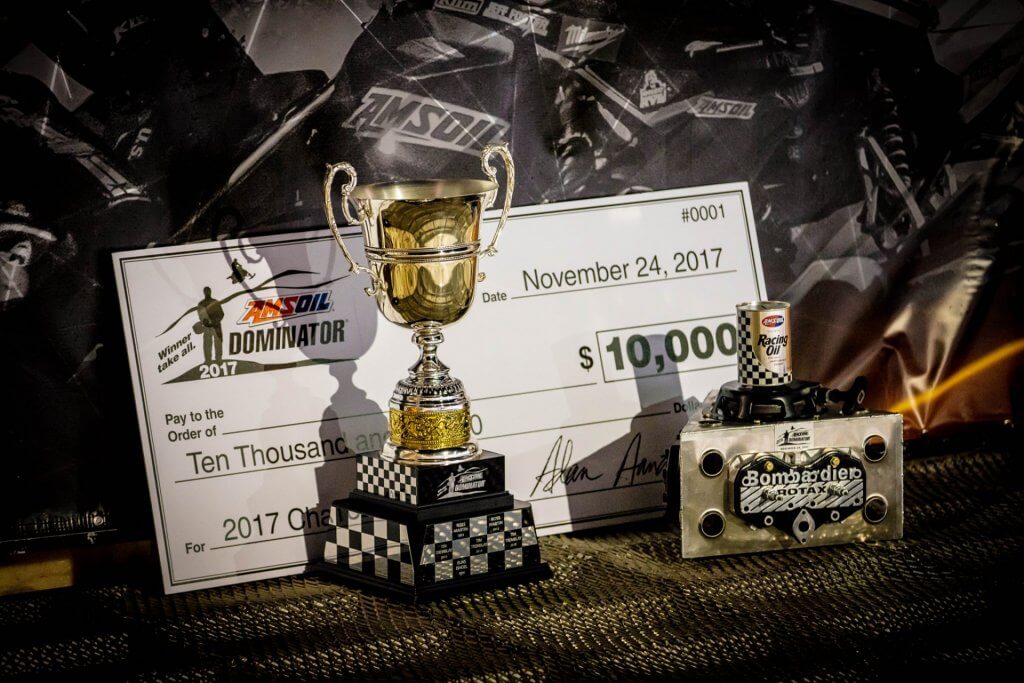 The Pro versus Pro Lite $10,000 to win Amsoil Dominator will be held at Lake Geneva for the first time in series history. The format will remain the same as the 2021 season. Only three current Pro riders have won an Amsoil Dominator title. Kamm, Ishoel (2018-2019), and Peterson (2021). Here is the format:
Two heats of Pro and two heats of Pro Lite. Top-4 advance to Final.
1 LCQ for each class. Top-2 advance to Final.
Final: Pro Lite starts on the front row. Pro starts on the back row. Pro Lite will get a head start. That head start duration will be determined by lap times.
One rider is pocketing $10,000 and etches their name on the prestigious Amsoil Dominator trophy.
Check out the highlights from the last round at ERX Motor Park (Elk River, MN):
PRO LITE STATS
2022 Championship Points Standings:
1st: Jordan Lebel #511 (468 points)
2nd: Nick Lorenz #572 (418 points)
3rd: Ryley Bester #151 (411 points)
4th: Marcus Ogemar #58 (401 points)
5th: Evan Christian #333 (371 points)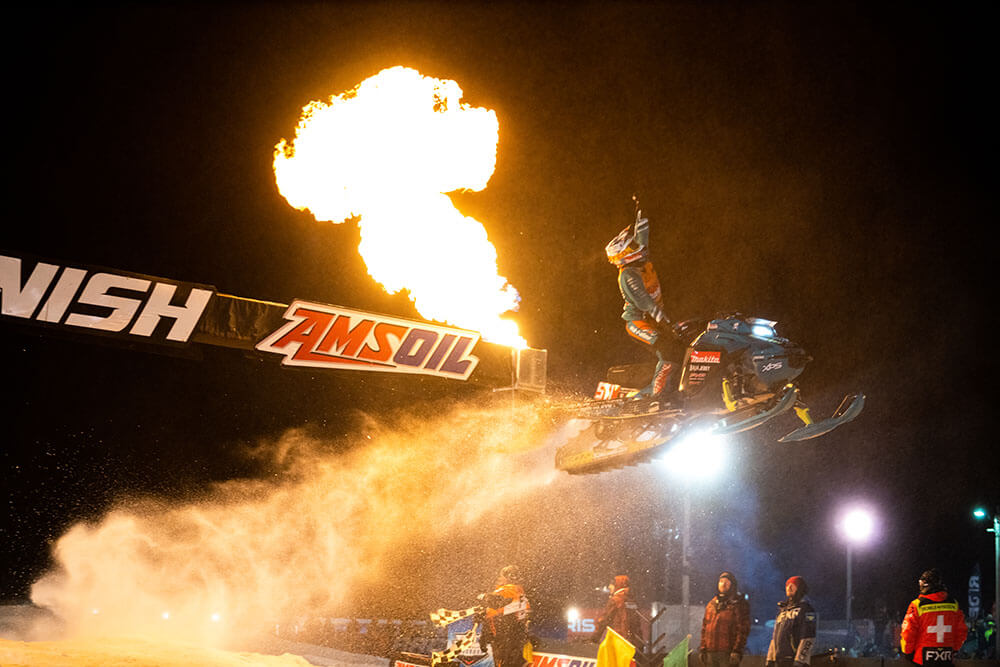 Warnert Racing's Jordan Lebel extended his points lead over the weekend at ERX Motor Park for Rounds 11 and 12 where he earned a 2nd and a 1st, respectively.
History will be made as none of the current Pro Lite riders have won in Lake Geneva. The only current riders to have won in the Pro Lite class at this venue are now in the Amsoil Pro class: Patenaude, Benham, Yurk, Pihlaja, and Ishoel.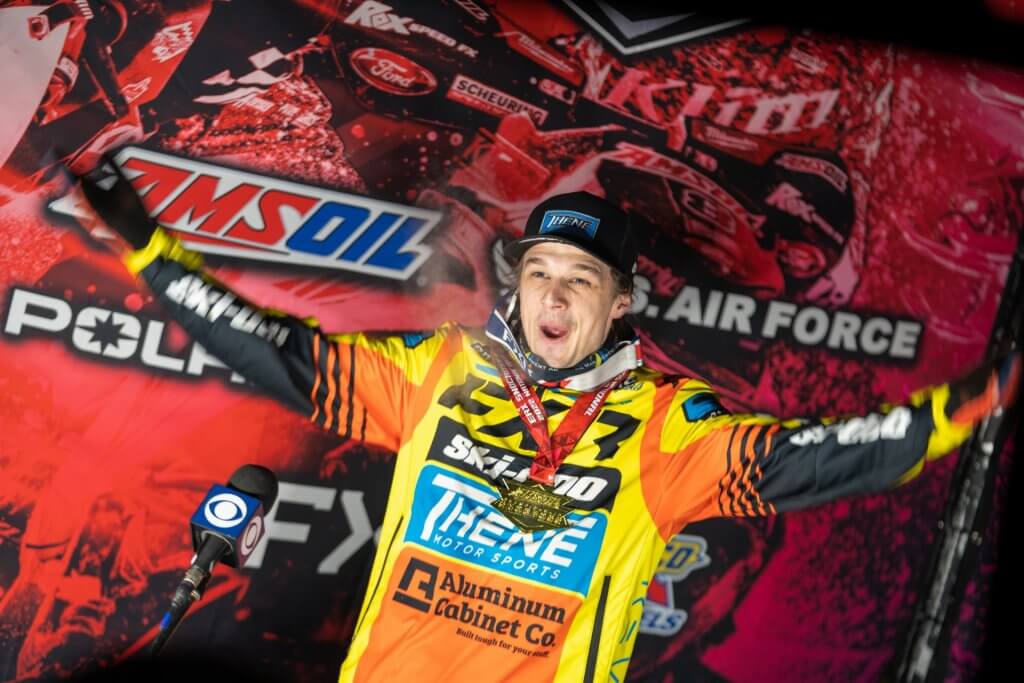 In Round 11, Marcus Ogemar became the fourth different Pro Lite winner in 2022. That same night, his Thene Motorsports Ski-Doo teammate Elias Ishoel also won in the Amsoil Pro class. Fellow Pro Lite teammate, Andy Pake, made his big return from an injury sustained earlier in the season and garnered a strong fifth-place finish.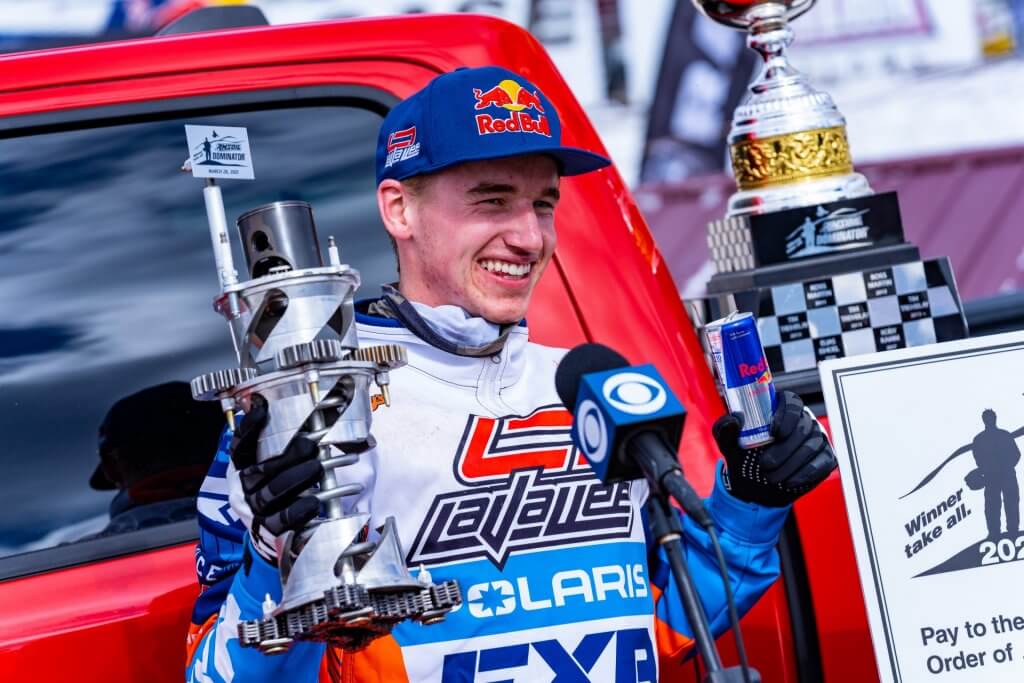 Adam Peterson was the first Pro Lite rider to win the Amsoil Dominator (2021). The race not only features Pro and Pro Lite, but often features Sport riders looking to make the move up to Pro Lite the next season. Will we see any current Sport riders throw their name in the hat for $10,000? Stay tuned to find out.
Korbyn Anderson has suffered a season-ending injury in Round 11 after a mid-air collision with Ryley Bester. Anderson sustained a lacerated liver, collapsed and bruised lung, broken ribs, and a dislocated shoulder. Please join us in sending Korbyn warm wishes for a speedy recovery.
Check out the highlights from the last round at ERX Motor Park (Elk River, MN):
---
You can watch all 16 rounds of the Amsoil Championship Snocross season plus the Amsoil Dominator live on FloRacing with a subscription. For more information on how you can follow along this season, click here. For tickets and event info for the Amsoil Snocross National presented by Kwik Trip, click here.