About the event:
The 2022-2023 AMSOIL Championship Snocross title chase continues. This time, an impromptu visit to the renowned ERX Motor Park in Elk River, MN. The US Air Force Snocross National presented by Dennis Kirk was originally slated to be held in Salamanca, NY but was relocated due to lack of snow in the area.
Snow is seldom in short supply at ERX. The venue has served as a professional Snocross race and training facility for 15 years. 2023 will include the fifth and sixth visits in AMSOIL Championship Snocross series history. (2011-2012, 2021 (2), 2022 and 2023 (2)). The expansive motorsports mecca also hosts other national circuits including AMSOIL Championship Off-Road and Nitro Rallycross in addition to plethora of other events throughout the year.
The two-day snowmobile racing spectacular will be held throughout the day Friday and Saturday. Please stay tuned for the official track layout.
Fans can expect two action-packed days of high-flying snowmobile and snow bike racing. The venue is located just north of downtown Elk River which has a number of hotels, restaurants, and entertainment options.
For those fortunate enough to attend the event, we hope you enjoy the races and create lifelong memories. Tickets and event info can be found here. For those who are not able to make it, please see this week's How To Watch guide for information on how you can follow along online.
AMSOIL PRO STATS
1st: Elias Ishoel #200 (214 points)
2nd: Kody Kamm #53 (205 points)
3rd: Emil Harr #31 (194 points)
4th: Hunter Patenaude #8 (189 points)
5th: Adam Peterson #3 (185 points)
Pro class racers to have won at ERX include Robbie Malinoski (2012), Tucker Hibbert (2012), Lincoln Lemieux (2021), Elias Ishoel (2021, 2022), and Hunter Patenaude (2022). Podium finishers in 2022 included Emil Harr, Francis Pelletier, and Daniel Benham.
No racer has more wins this season that Hentges Racing's Kody Kamm. Kody started off the season by winning the $10,000-to-win AMSOIL Dominator and Round 1. The Wisconsin runner topped the podium once again in Round 5 in Deadwood South Dakota, brining his season win tally to three (two points rounds). He is one of five racers to have led laps this season and leads the field in that category with 77 laps led.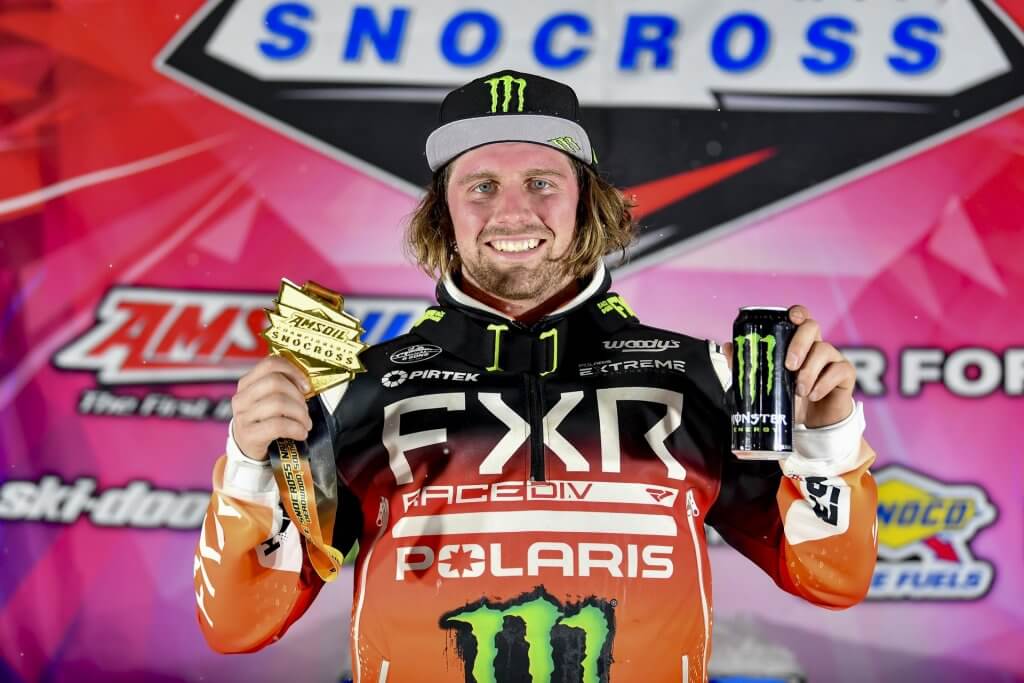 Emil Harr (Judnick Motorsports Polaris) had a breakthrough run in Round 6 where he earned his first win of the 2023 season, the second of his career. The Swedish rider has earned both of his wins at the bullring in Deadwood, SD. Harr has two podiums and an average finish of 4.8 at ERX.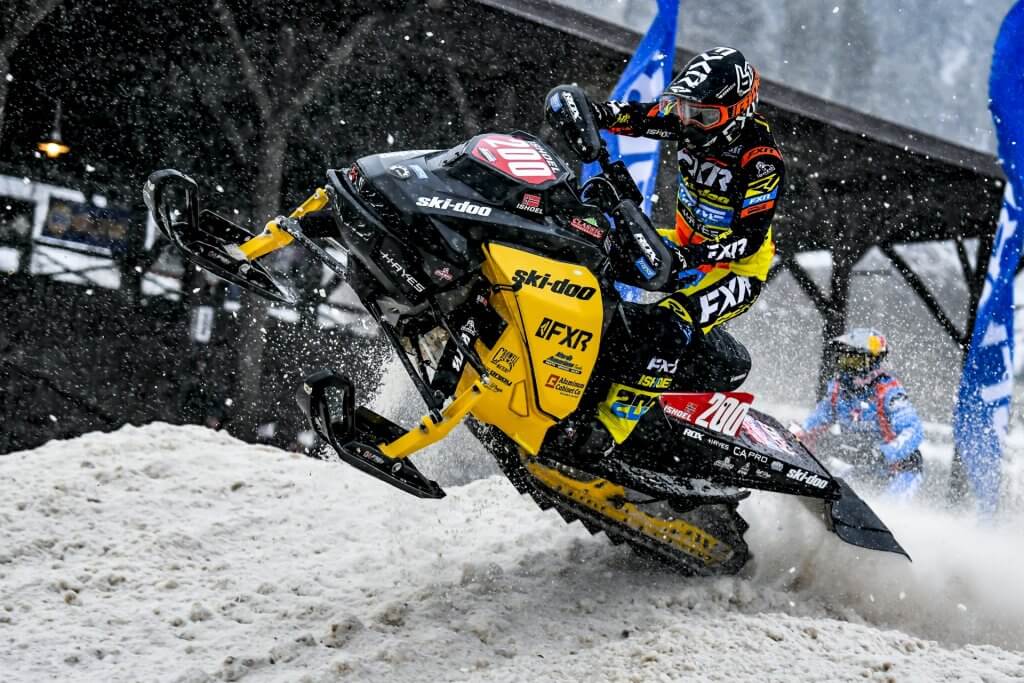 Elias Ishoel remains the class points leader. Following Round 6, the Viking Rocket went back to Norway for a brief reset before a weekend of non-points racing in Valcourt, Quebec (Grand Prix Ski-Doo de Valcourt). Elias was nearly intangible as he won eight of the nine times he appeared on the track, winning both Pro finals as well as a bracket race at the beginning of the weekend. Other ACS AMSOIL Pro racers in attendance included Francis Pelletier, Hunter Patenaude, and Logan Christian.
It was announced following Round 6 that Jake Scott (retired 2016) would be coming out of retirement. His plans were derailed before his season began after sustaining a broken foot. In his place for Green Mountain Racing Ski-Doo will be Norwegian racer Robert Lunden. Lunden recently earned a sixth place finish in Boden, Sweden as part of the Snowcross Super League.
Injured Reserve List: Oskar Norum (torn patellar tendon), Jacob Yurk (fractured his tibia plateau), and Aki Pihlaja (ankle). Pihlaja is expected to return this season in Sioux Falls. Both Norum and Yurk's returns to racing this season are TBD.
PRO LITE STATS:
1st: Jordan Lebel #511 (261 points)
2nd: Ryley Bester #151 (215 points)
3rd: Anson Scheele #44 (198 points)
4th: Andy Pake #64 (191 points)
5th: Marcus Ogemar #58 (188 points)
Jordan Lebel continues to be unmatched in the wins category after six grueling rounds. Of the current Pro Lite riders, he is the only one to have held such a streak. The only other current rider to do so was Elias Ishoel in 2015-2016 with 7. He won 10 Finals that season while riding for Warnert Racing Ski-Doo. In 2022, Lebel had ten wins plus an AMSOIL Dominator title. Last weekend, Lebel earned a hard-earned third place finish in the Pro Class at the Grand Prix Ski-Doo de Valcourt (Ishoel P1, Pelletier P2). His road to the podium include electrifying battles with Hunter Patenaude and Logan Christian.
The only other current Pro Lite racer to have won at ERX is Sweden's Marcus Ogemar (Thene Motorsports Ski-Doo, 2022). Ogemar has four top-5 final finishes and four qualifier wins this season. He is on the hunt for his first win of 2023.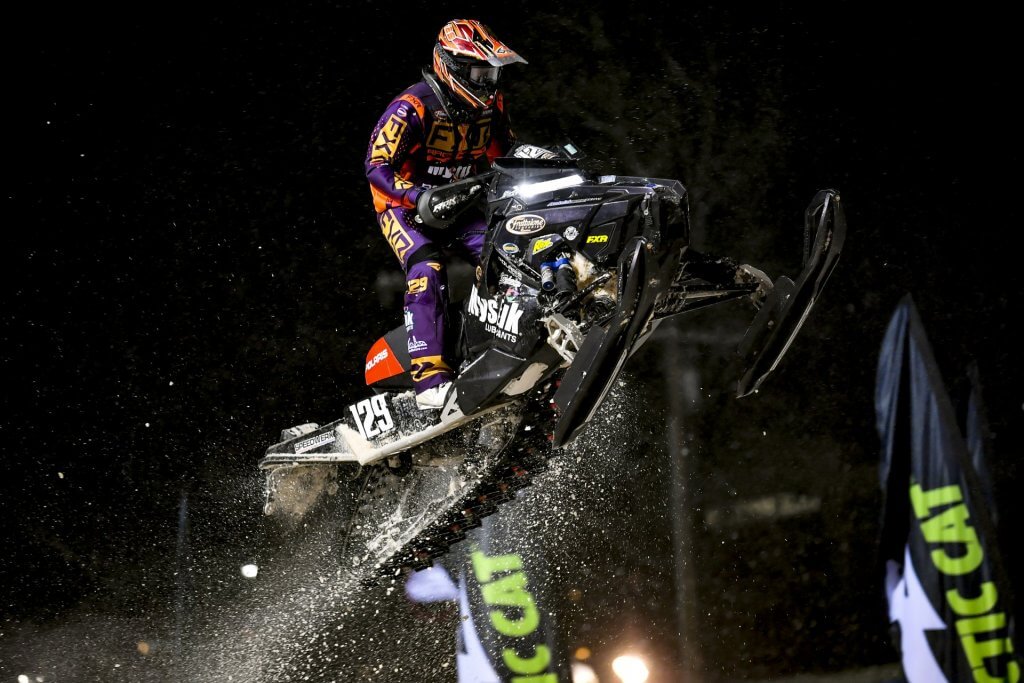 Pro Lite rookie Eric Downs (Frattalone Racing Polaris) earned himself a career best and first career Pro Lite podium in Round 5 (third).
Nick Lorenz (Hemmer Motorsports Polaris) will make his return to competition this weekend after breaking his hand during the season opening weekend in Fargo, ND. The last Snocross injury he had was in 2021 when he broke his wrist. In his first race back (Eagle River, WI), he claimed the win. That same season, he did not finish outside the top-five in the remaining three rounds of the season.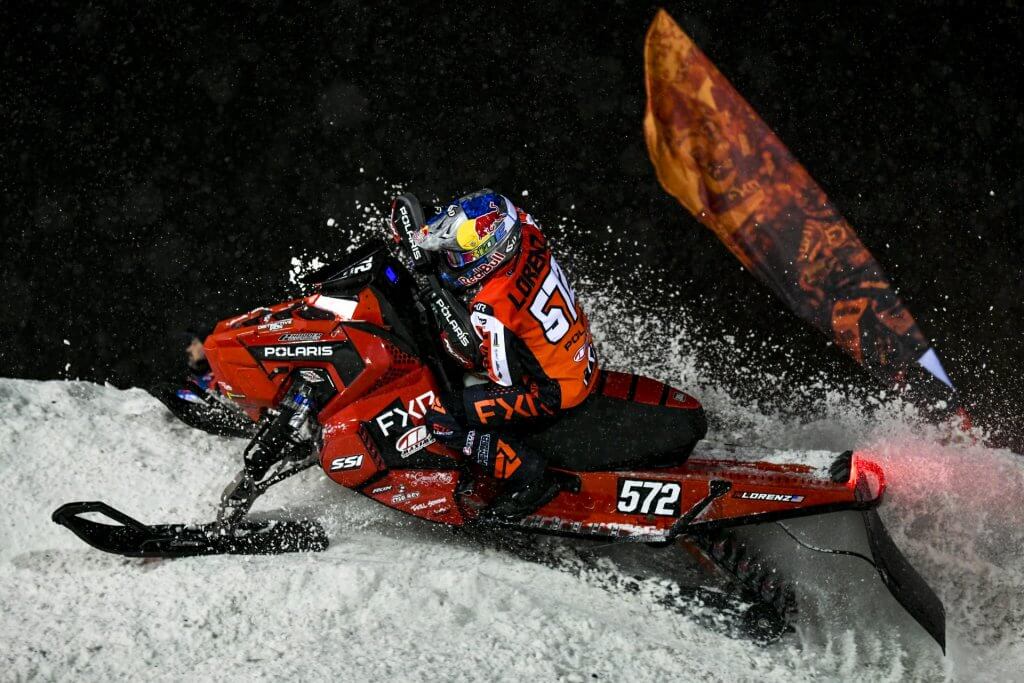 Kenny Mandryk (Pflipsen Racing Ski-Doo) and Jeremy Beaulieu (One Three Motorsports Ski-Doo) are expected to line up this weekend after extreme crashes in the last two rounds in Deadwood, SD.
Injured Reserve List: Carson Alread (shoulder, out for season).
PRO WOMEN STATS:
1st: Malene Cottew #93 (264 points)
2nd: Taven Woodie #873 (242 points)
3rd: Inanna Hauger #331 (218 points)
4th: Tausha Lange #214 (214 points)
5th: Callie Blessum #254 (182 points)
Points leader Malene Cottew (One Three Motorsports Ski-Doo) suffered a broken tailbone while racing a Midwest Snocross Series regional event after Deadwood. Tough as nails, she continued on to win her Final that afternoon. She is has spend her time since the crash recovering and is expected to line up this weekend.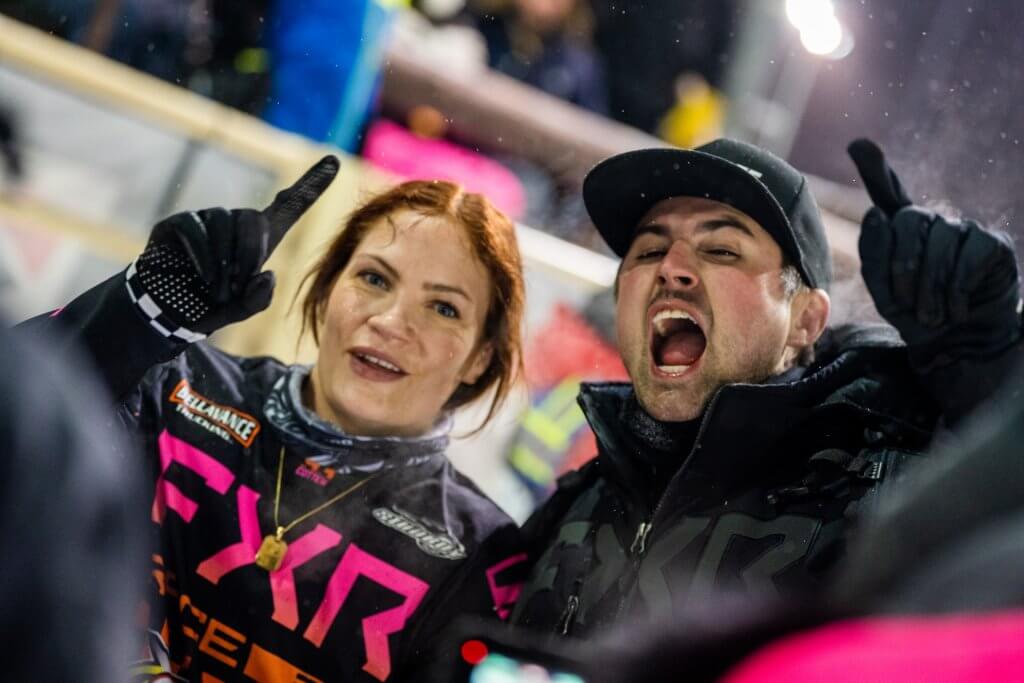 North Dakota's Callie Blessum has been among the top-five in points since Round 4. She has finished every Final within the top-ten (7, 6, 7, 9, 5, 5) with her season-best finishes in the last two rounds.
Tausha Lange earned her first podium of the season in round round which doubled as the first Pro Women podium for West Coast Customs Racing Ski-Doo. This podium was also Tausha's first on a Ski-Doo.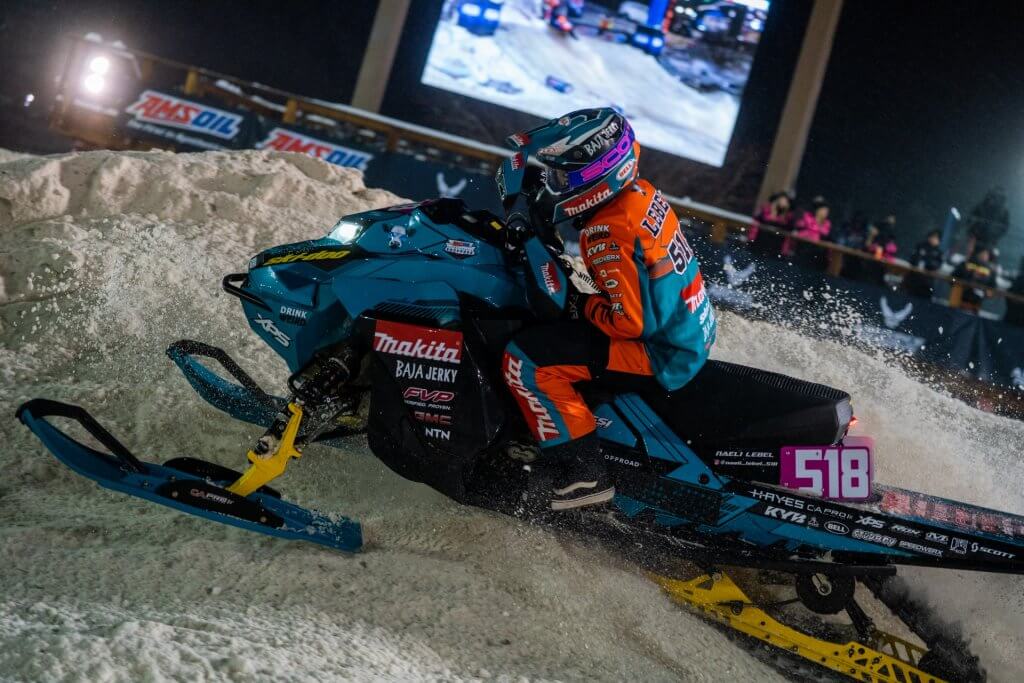 Since we had last seen her in Round 6, Chicoutimi's Naeli Lebel has earned two Pro Women wins outside of ACS competition (SCMX and Grand Prix Ski-Doo de Valcourt). In addition to Pro Women, Lebel lined up with the Sport division with SCMX where she finished 3rd. SCMX is the provincial Snocross circuit in Quebec.
---
You can tune in to the USAF Snocross National presented by Dennis Kirk all weekend long live on FloRacing. TV programming will be available at a later date on the CBS Sports Network. For more information on how to watch this weekend's event, click here. For tickets, a schedule, and event information, click here.