The 2022 championship chase continues in Elk River, MN at ERX Motor Park. ERX serves as both a year-round motorsports destination and for Snocross athletes, a professional practice facility. The 2022 ERX National will be the fourth in series history. The first was held during the 2011-2012 season. Due to a pandemic-releated schedule change in 2021, the series made two visits that year.
Fans can expect two action-packed days of high-flying snowmobile and snow bike racing. The venue is located just north of downtown Elk River which has a number of hotels, restaurants, and entertainment options. Click here for tickets, a race day schedule, and more information.
THE VENUE
The venue is internationally recognized as of the fiew motorsports complexes that are open year-round and host some major race series such as Amsoil Championship Off-Road and Travis Pastrana's Nitro RX, among others.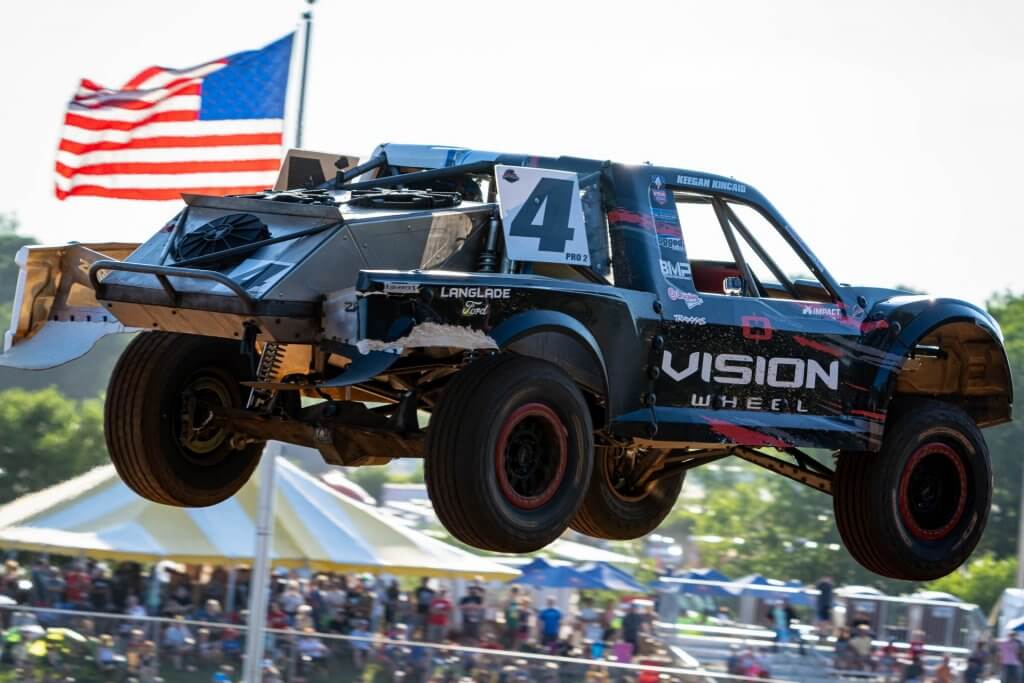 PRO STATS
2022 Championship Points Standings:
1st: Elias Ishoel #200 (347 points)
2nd: Hunter Patenaude #8 (310 points)
3rd: Emil Harr #31 (305 points)
4th: Francis Pelletier #220 (296 points)
5th: Kody Kamm #53 (292 points)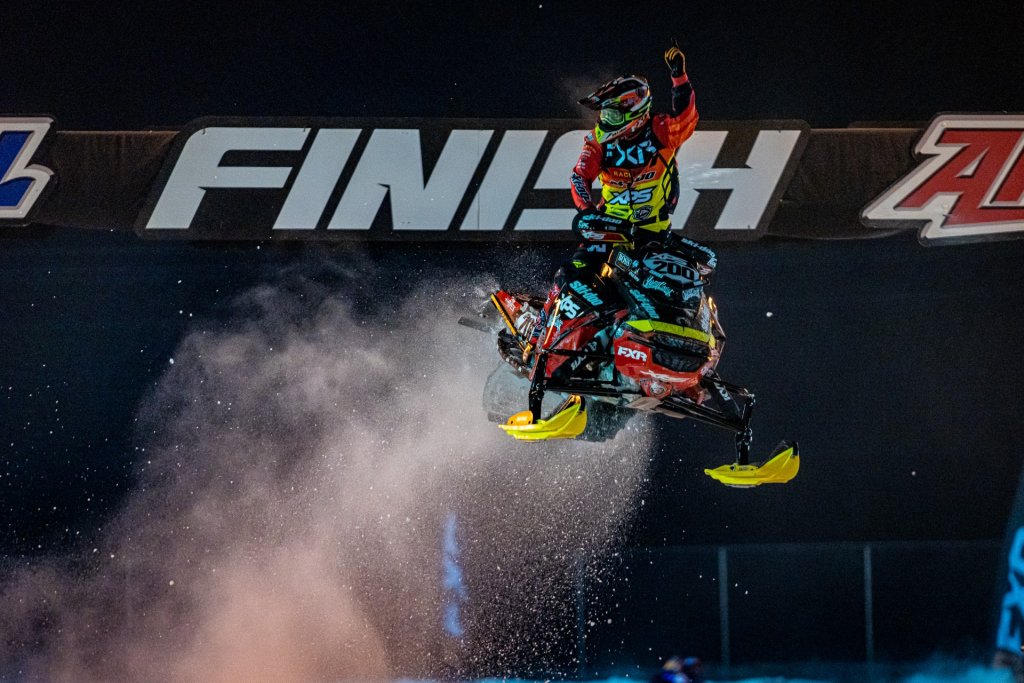 Riders to have won at ERX are Robbie Malinoski (2012), Tucker Hibbert (2012), Lincoln Lemieux (2021), and Elias Ishoel (2021). Podium finishers in 2021 included Jake Yurk, Logan Christian, Hunter Patenaude, Oskar Norum, Francis Pelletier, and Emil Harr.
So far in 2022, we have had four different Pro class winners each representing different countries. Elias Ishoel (5, Norway), Francis Pelletier (3, Canada), Emil Harr (1, Sweden), and Daniel Benham (1, USA). One two of these riders have swept a weekend this season. Ishoel in Shakopee and Salamanca, Pelletier in Dubuque.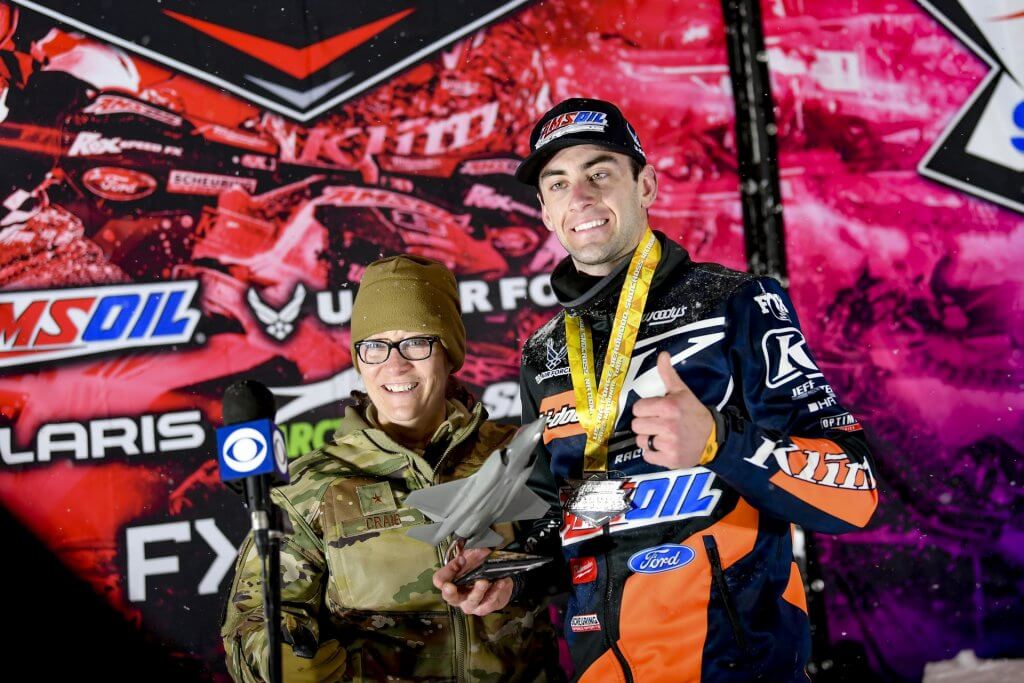 Despite unable being to line up or race two main events, Hunter Patenaude currently sits 2nd in the championship points chase and has been a model of resilience. In Round 2, a major injury sent him to the hospital. One weekend later, he found himself on the podium. On Friday night last week in Deadwood, SD, a crash had left him with tissue damage in his ankle, derailing his podium hopes for the evening. The next night, he battled for the lead for the Final's entirety. He finished 2nd that evening.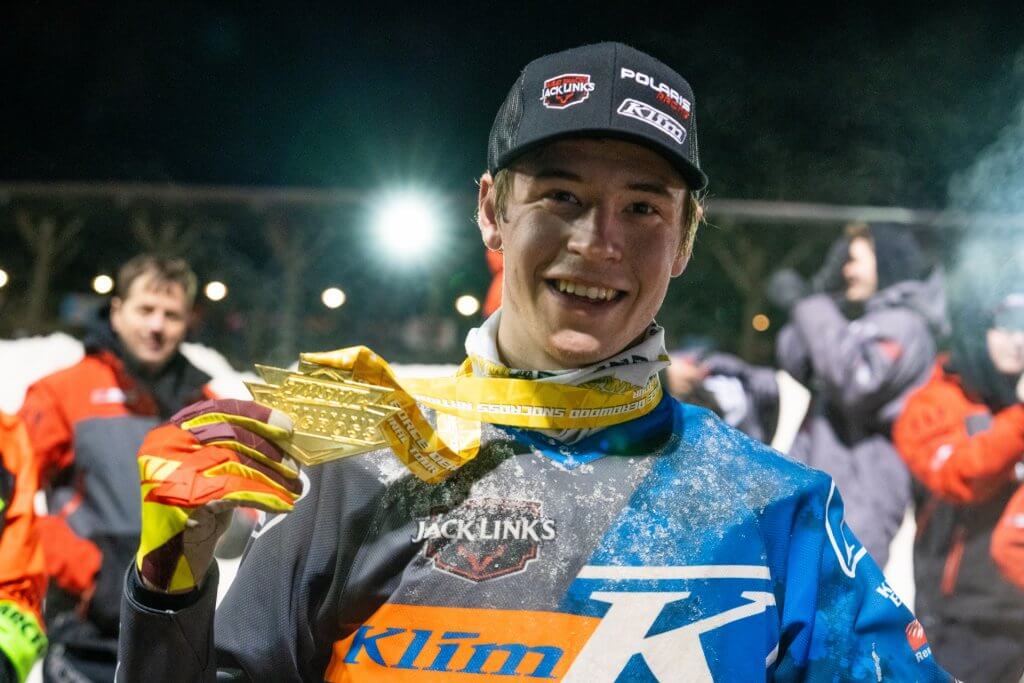 Emil Harr earned his first career podium last season at ERX. Last weekend, he secured his first career win in commanding fashion in Deadwood, SD. The win marked the first in five seasons for Judnick Motorsports Polaris. Ross Martin was the last Pro rider to win for the team and had done so in Deadwood.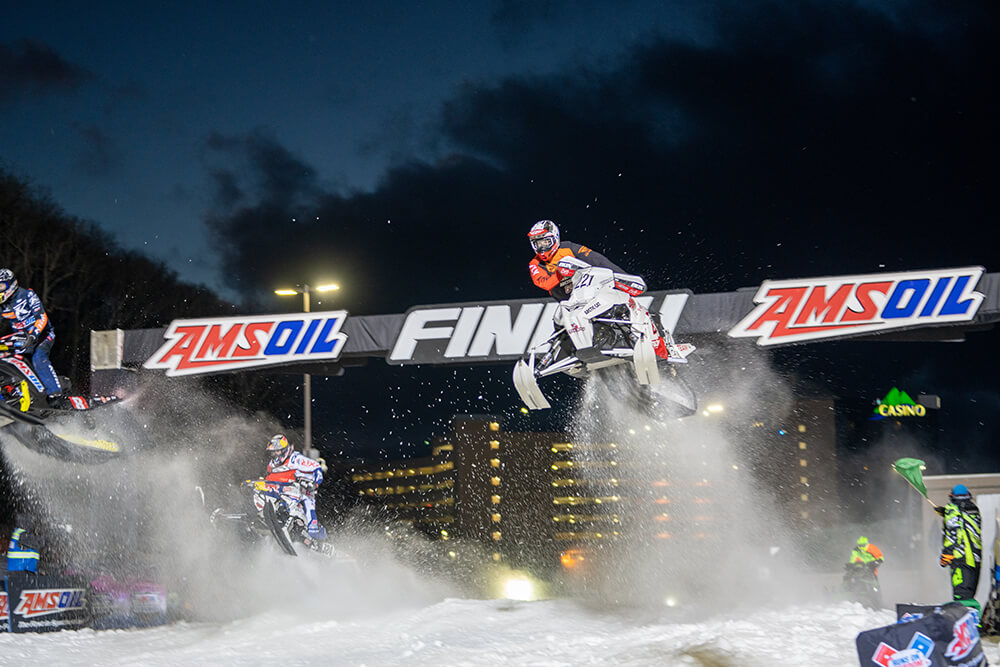 Daniel Benham is a three-time winner in the Amsoil Pro class and has one win this season (Fargo). The area in which we've seen the biggest improvement from Benham in recent rounds has been his Qualifying. He is currently the 2nd-best qualifier in the division with six qualifier wins.
Benham's teammate Jake Yurk is a multi-time podium finisher this season. Yurk has been especially strong in his Studboy Holeshots during the Finals. There are currently two riders tied for the most Studboy Holeshots: Yurk and Pelletier.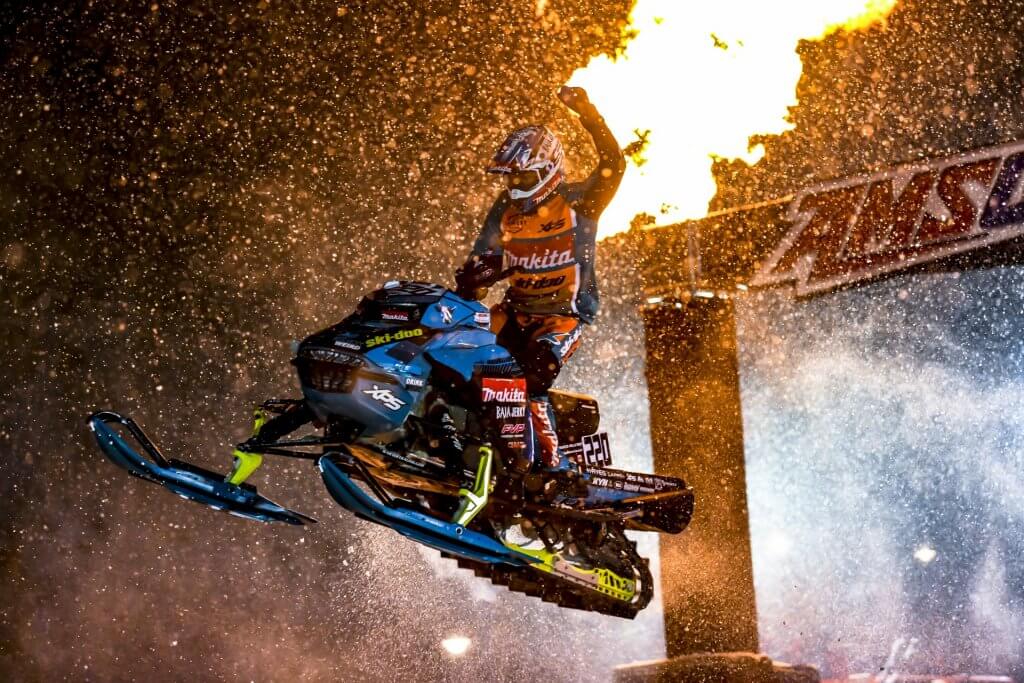 Francis Pelletier put together a perfect race in Round 10, holding off pressure from Hunter Patenaude for the entirety. Heading into the last two rounds in Deadwood, Pelletier was 7th in championship points. Following the weekend, he made the jump up to 4th. Between their Pro and Pro Lite (Jordan Lebel) riders, Warnert Racing Ski-Doo has been the winningest team in the pits with 3 Pro and 7 Pro Lite wins this year.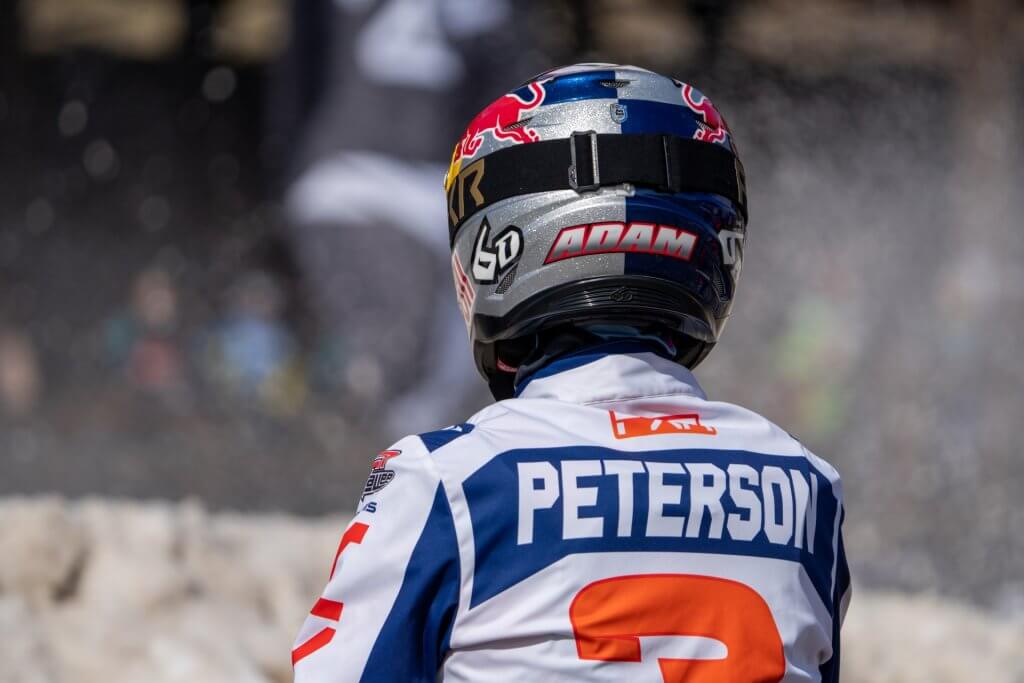 In 2021 in the Pro Lite class, Adam Peterson did not finish off of the podium in any of the four rounds held at ERX. These runs included two wins and two second-place finishes.
In 2022, the Amsoil Pro class has seen an astonishing 14 different qualifier winners: Patenaude (10), Christian (6), Benham (6), Kamm (4), Norum (2), Yurk (2), Peterson (2), Ishoel (2), Harr. (1), Pihjala (1), Muller (1), Pallin (1), Wittwer (1), and Pelletier (1).
Check out the highlights from the last round at the Days of '76 Rodeo Grounds (Deadwood, SD):
PRO LITE STATS
2022 Championship Points Standings:
1st: Jordan Lebel #511 (389 points)
2nd: Nick Lorenz #572 (356 points)
3rd: Ryley Bester #151 (342 points)
4th: Marcus Ogemar #58 (327 points)
5th: Evan Christian #333 (315 points)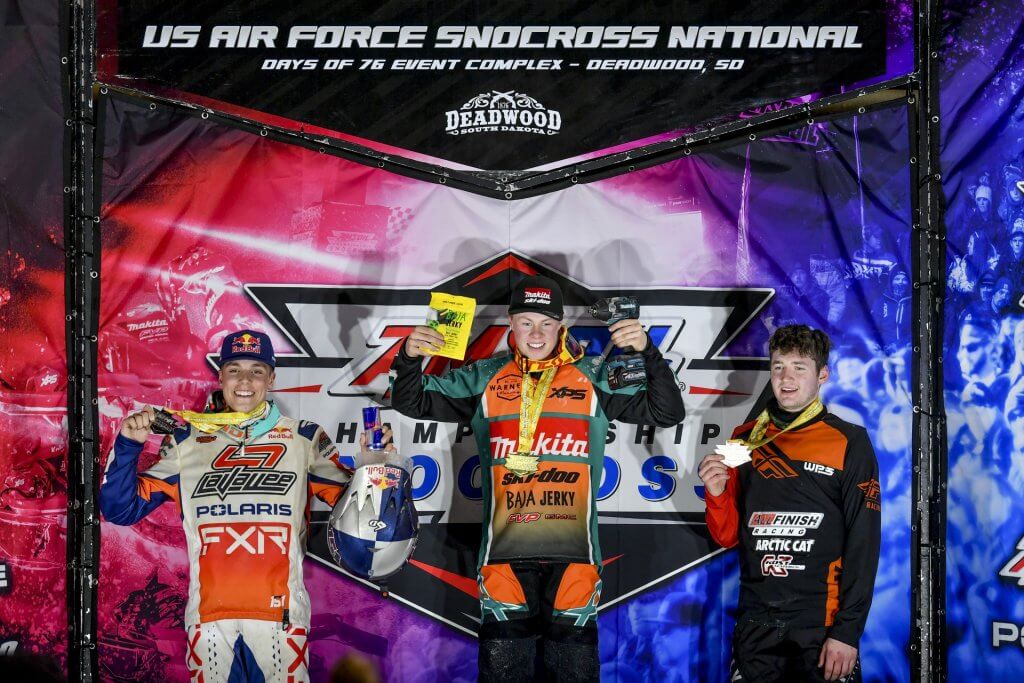 Warnert Racing's Jordan Lebel continues to charge for the Pro Lite championship with seven wins and eight podiums. Lebel will make his first Pro Lite appearance at ERX since January 2021 when he sustained a major injury. Lebel will also be making his first Pro Lite appearances at the final two stops of the tour, Lake Geneva, WI and Cannonsburg, MI.
Ryley Bester is coming on strong with consistent podium finishes and now a 3rd place position in the championship points standings. Bester has one win this year that came in Round 7. The Prior Lake native grew up training and racing at ERX Motor Park and has arguably turned more laps at this facility than many of his competitors.
Pro Lite podium finishers in 2021 included Adam Peterson (4), Travis Kern (3), Camryn Anderson (2), Korbyn Anderson (1), and Jordan Lebel (1). Winners included Peterson (2), C. Anderson (1), and K. Anderson (1).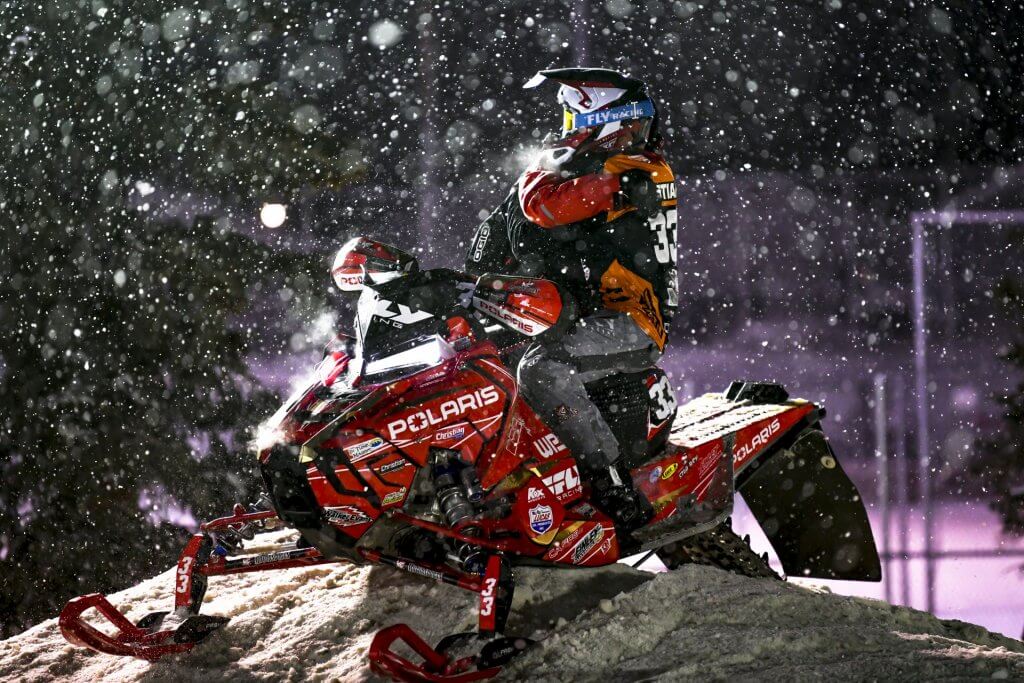 KC Motorsports Polaris rider and Pro Lite rookie, Evan Christian, earned his first career win one round ago in Deadwood, SD. Prior to that win, he had earned a total of three fourth-place finishes. It didn't take long for the #33 to find his bearings in the class.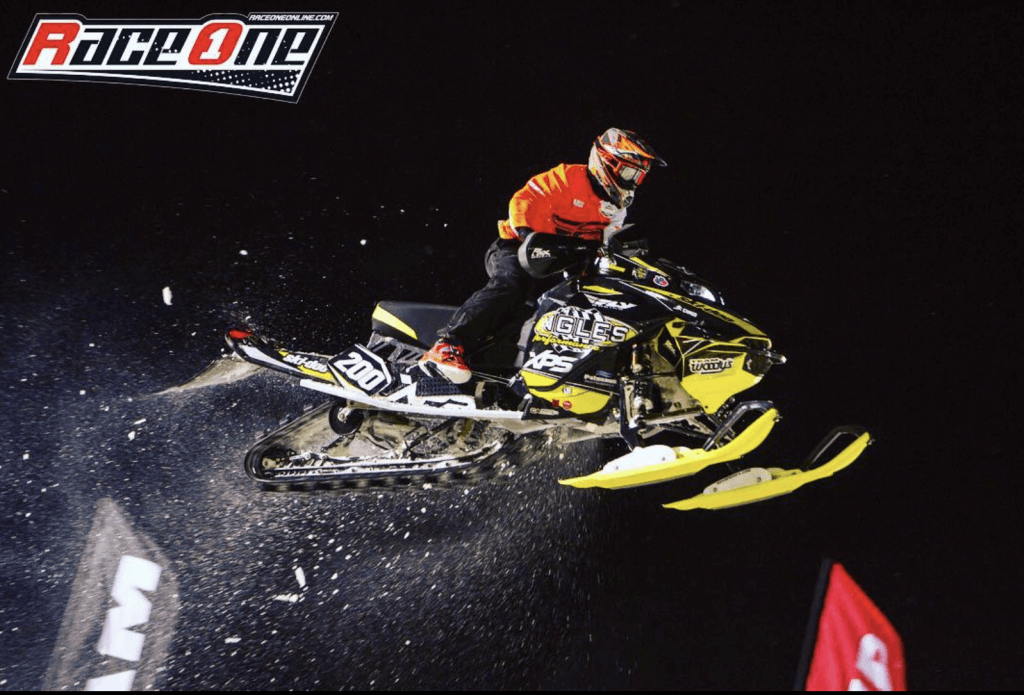 The One Three Motorsports Ski-Doo semi will return to the pits this weekend. With Lincoln Lemieux still out on the injured reserve list, the team has fielded a fill-in rider who will race Pro Lite – Vermont native, Leo Patenaude. "Despite the late start, I have been able to get laps on the machines and work with the team on our setup," Patenaude said. "I feel pretty adjusted and look forward to carrying what Lincoln Lemieux and the team started and finishing out the year strong contending for the podium."
Check out the highlights from the last round at the Days of '76 Rodeo Grounds (Deadwood, SD):
---
You can watch all 16 rounds of the Amsoil Championship Snocross season plus the Amsoil Dominator live on FloRacing with a subscription. For more information on how you can follow along this season, click here. For tickets and event info for the All Finish Concrete Snocross National presented by Kost Materials, click here.